Singapore's unique history is the reason for its cultural blend of East and West. The Southeast Asian city-state was a British colony till 1965 and owes much of its economic prosperity to its favorable corporate tax rate (flat 17%). It's no wonder that the city is a great investment destination for the world's biggest multinational corporations and why many international companies set up their Asian headquarters in the city-state.
Combined with its super-efficient bureaucracy and city planning, one can quickly understand why this little red dot is referred to as 'Asia-lite'. Furthermore, Singapore is an extremely clean city and one of the safest places to live in the world. So, the cultural shock experienced by foreigners might not be as significant as in other Asian countries. Though I interned at a German bank's financial market division in Singapore, I still found myself in situations which surprised me.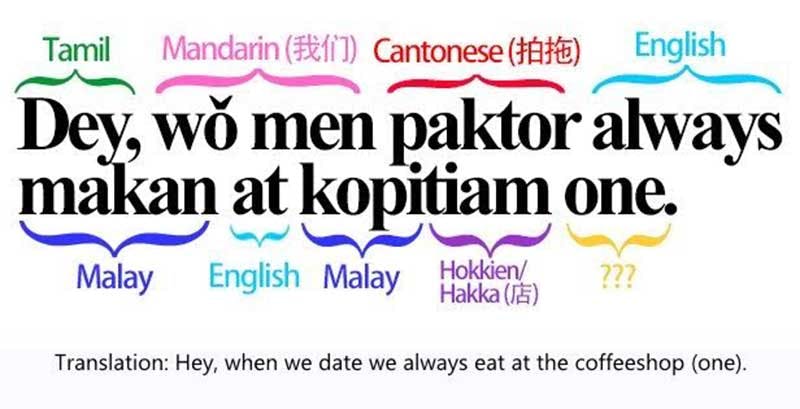 Singlish
Although the official national language of Singapore is Malay (the language of Singapore's indigenous people), English is the de facto language in Singapore. It's the language of education, administration, and business, and is spoken by virtually everyone. This is a big advantage compared to other Asian hubs and makes daily life in Singapore super easy. However, when I first moved to Singapore, I found myself lost mid-way through a conversation because of some unfamiliar sounding words. I later learned that this was Singlish (or colloquial Singaporean English), an English-based creole language with vocabulary consisting of words from English, Malay, Hokkien, Teochew, Cantonese and Tamil – a close reflection of the cultural make-up of the country. Though its use is discouraged by the government, it is commonly spoken across social and economic classes and is a quintessential part of the Singaporean identity. In fact, a lot of locals I met told me that a Singaporean has to speak Singlish to be considered a true Singaporean. But not to worry, you're not at any disadvantage if you don't speak Singlish as most Singaporeans switch easily, though knowing some words will give you an edge and make connecting with locals easier. And even though it's not formally used, you will hear a lot of your colleagues using 'lah' often when it comes to informal conversations in the office.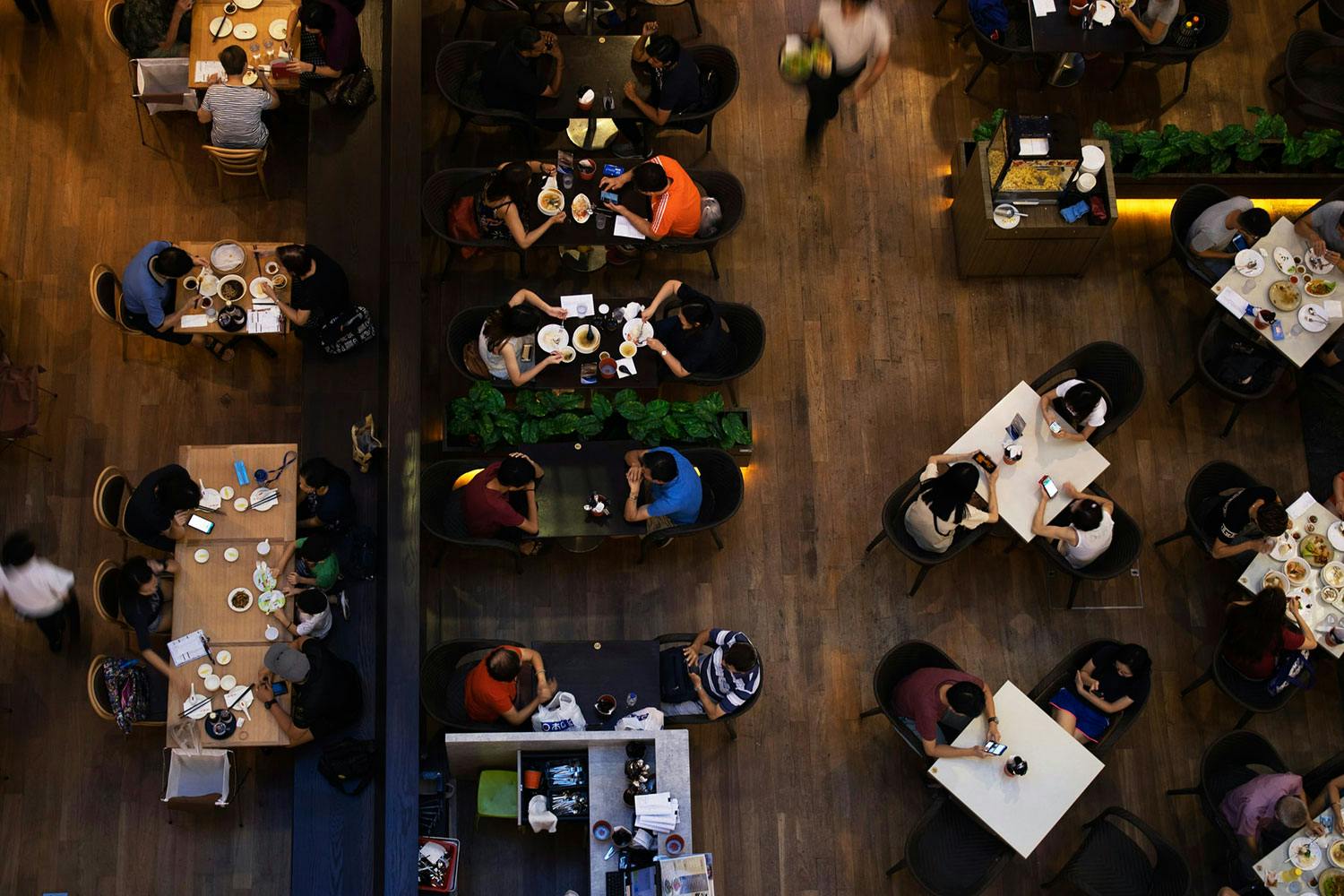 Food, food, and more food
 The variety of food in Singapore is amazing and you can find good food from all over the world here. Unlike in Europe, the prices of groceries are higher than compared to eating out. With affordable meals at hawker centres (think: an indoor food hall with anywhere from 10 - 20 food stalls), you can get a delicious and healthy meal with a drink for about 4€. At the office, my team members usually brought traditional sweets from home and small snacks purchased during their lunch break, which they happily shared with the whole team. Singaporeans are obsessed with good food and love to share that part of their culture with foreigners. That's how I got to know a lot of local dishes and food stalls around my office which I probably wouldn't have visited on my own. Though my colleagues knew that I was adventurous with food, they were surprised to hear that I even tried the famous fish head curry. Lunch breaks, compared to Germany, are more about slowing down and talking about topics outside of the workplace, so you get to know your colleagues' personal lives a lot as well, and all that conversation is facilitated over enjoying good food together.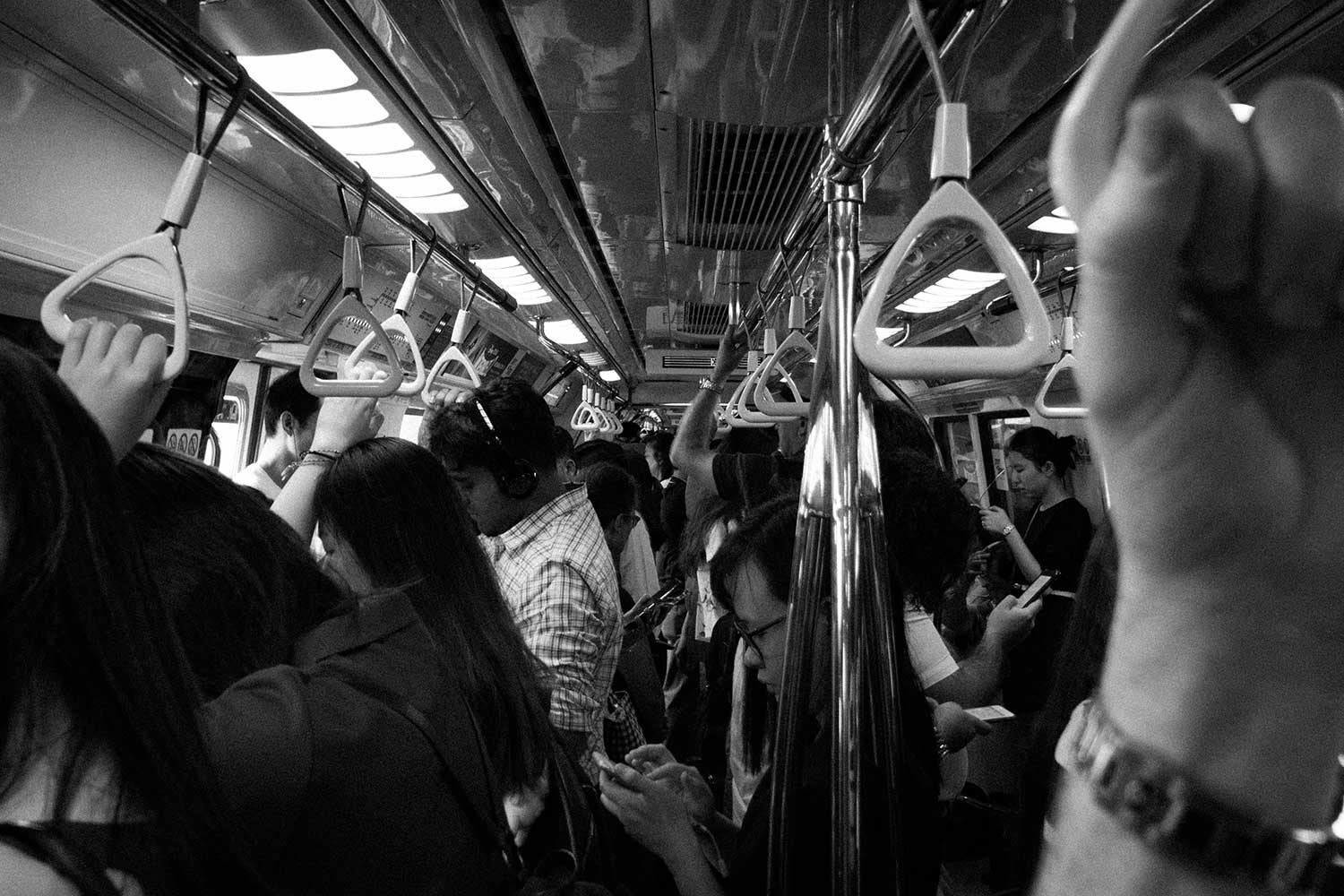 Technology is at the heart of life
Singapore is one of the most modern countries on earth, and you'll realize this shortly after stepping off the airplane. While technology makes daily life easier for everybody, one "downside" is that Singaporeans are very attached to their smartphones. On public transport, at work or at a restaurant, you'll see people glued to their devices. This could be construed as antisocial behavior (or maybe even unfriendliness) but it's not – at least not more than in any other modern city. Singaporeans are just first-class when it comes to utilizing technology in their everyday life, part of the government initiative of turning Singapore into a 'Smart Nation". You can pay for your bus tickets with Apple Pay and complete any bureaucratic processes online (like applying for a new passport), something you cannot even think of doing in Germany. All these aspects make Singapore the perfect place for major technology companies to pilot projects. In general, acceptance of new technology by citizens is much faster, especially compared to European countries like Germany. Therefore, the incorporation of technology is much more sophisticated, optimizing a lot of processes for the individual to make life a bit easier. So, if you are into the newest technology and want to be close to innovation, Singapore is the place to be.
Overall, Singapore is a fantastic city to work and live in, and I enjoyed my time there to the fullest. The cultural diversity, hospitality, and efficiency of the city and its citizens, sets it on track to further establish itself as a financial, innovation and technological hub on a worldwide scale. Moreover, it might be the place in Asia with the highest quality of living, and some of the world's most in-demand holiday destinations are only a short flight away. This combination makes Singapore one of the most amazing cities right now, and a great place to advance your career. I am already planning to go back there one day, and so should you!