Tell me about your own background and how you ended up in your current role. 
I'm from the Netherlands. At university, I studied international tourism development, which was fun but totally unrelated to what I do now. After my studies, I was in a bit of a dead-end job and hungry for something new. A friend mentioned that a Berlin bank was looking for Dutch speakers to work there for three months in the summer. It sounded like fun so I gave it a shot. Turned out I liked it! I stayed for two and a half years and worked my way up to a position as a business analyst.
Then, when I was around 26, I decided I wanted to see more of the world, so I quit my job and booked a one-way ticket to Asia. It was a great time and I spent six months roaming around South and Northeast Asia before I started to run out of money. I ended up going to Australia, thinking I would pick some fruit to make some money. Instead, I got lucky and managed to land a job with Uber. I worked on several different projects there, such as launching Uber Eats on the Gold Coast, and wore many different hats. Afterwards, my work visa was running out, so I spent another six months in Asia before moving back to Berlin. 
I wanted to find a role that combined my experience of finance with something I'd find enjoyable. I didn't want to work in a bank anymore, and my time at Uber gave me a desire to work in a more dynamic environment. For this reason, I thought a fintech company would be a great idea. I found a role as a Partner Bank Manager at Raisin and was lucky enough to secure it. When I started in 2017, the whole team was just 70 people. Since then we've brought on board an additional 200 people. It has been amazing to be part of that growth.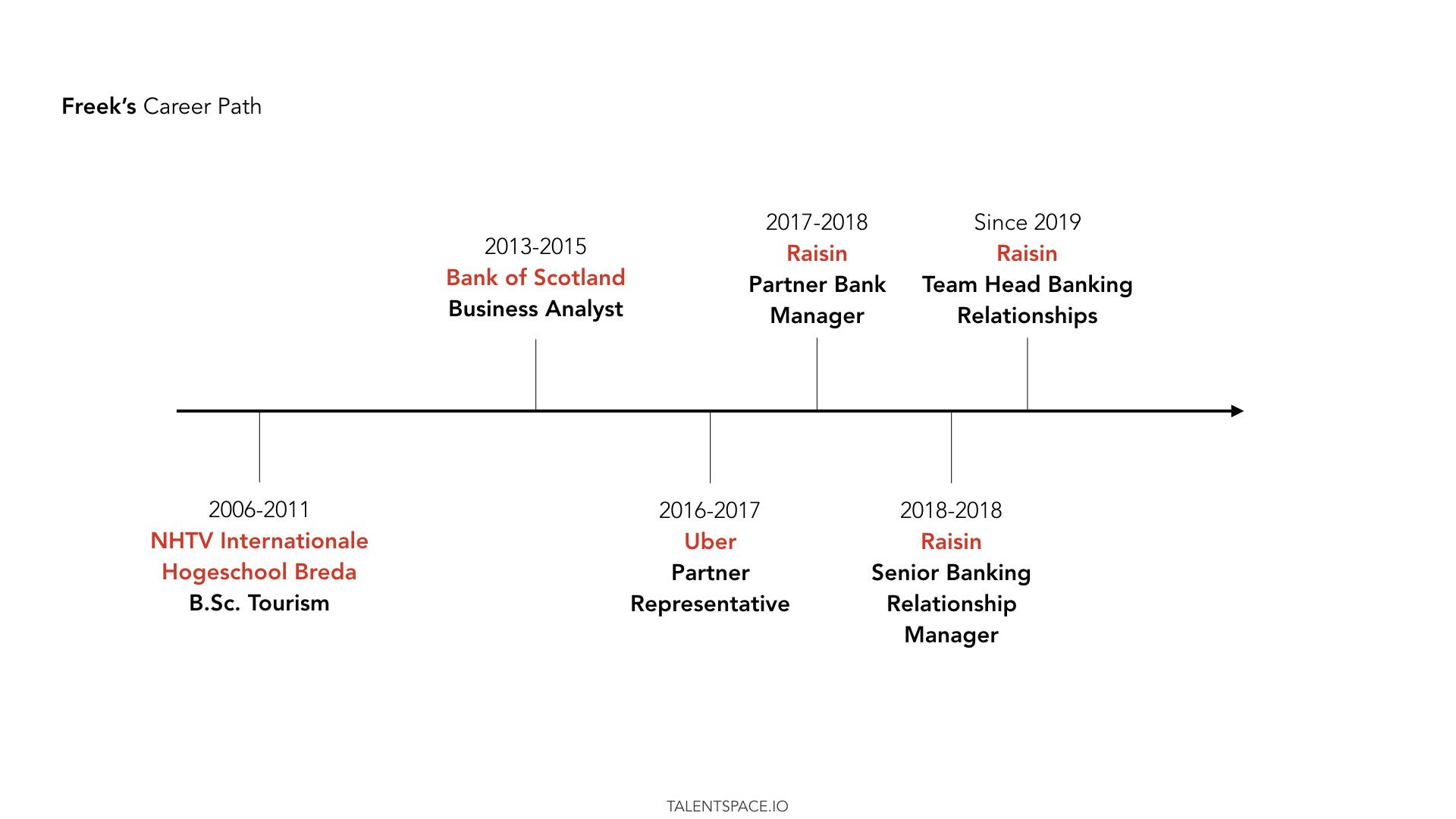 Could you walk me through your role; what does a typical work week look like for you?
I lead the Partner Bank Onboarding team. Our main goal is to bring partner banks onto the platform in a frictionless way, as soon as possible. That means integrating them from a technical perspective and making sure that they can communicate with us on important topics. Whether that's manual or automatic process depends on the bank – we have multiple ways of integrating them into the platform. But it's not just the technical side – there are also elements of legal alignment that we need to explain in detail. 
What sort of qualities would someone in your role need to succeed? 
You need to be extremely good at communicating. Communication is absolutely key. You also need to communicate on legal topics, so you need to be able to understand legal texts to some degree. You don't need to be a lawyer, but you need to be able to interpret them and explain them to the partner banks. 
Aside from that, a technical understanding is beneficial. The role isn't hugely technical and you don't need to be able to program, but you need to be able to understand and explain how the technical integration works. You're the direct interface with everyone on the banking side. You need to be communicatively strong and confident enough to talk about a very broad range of topics.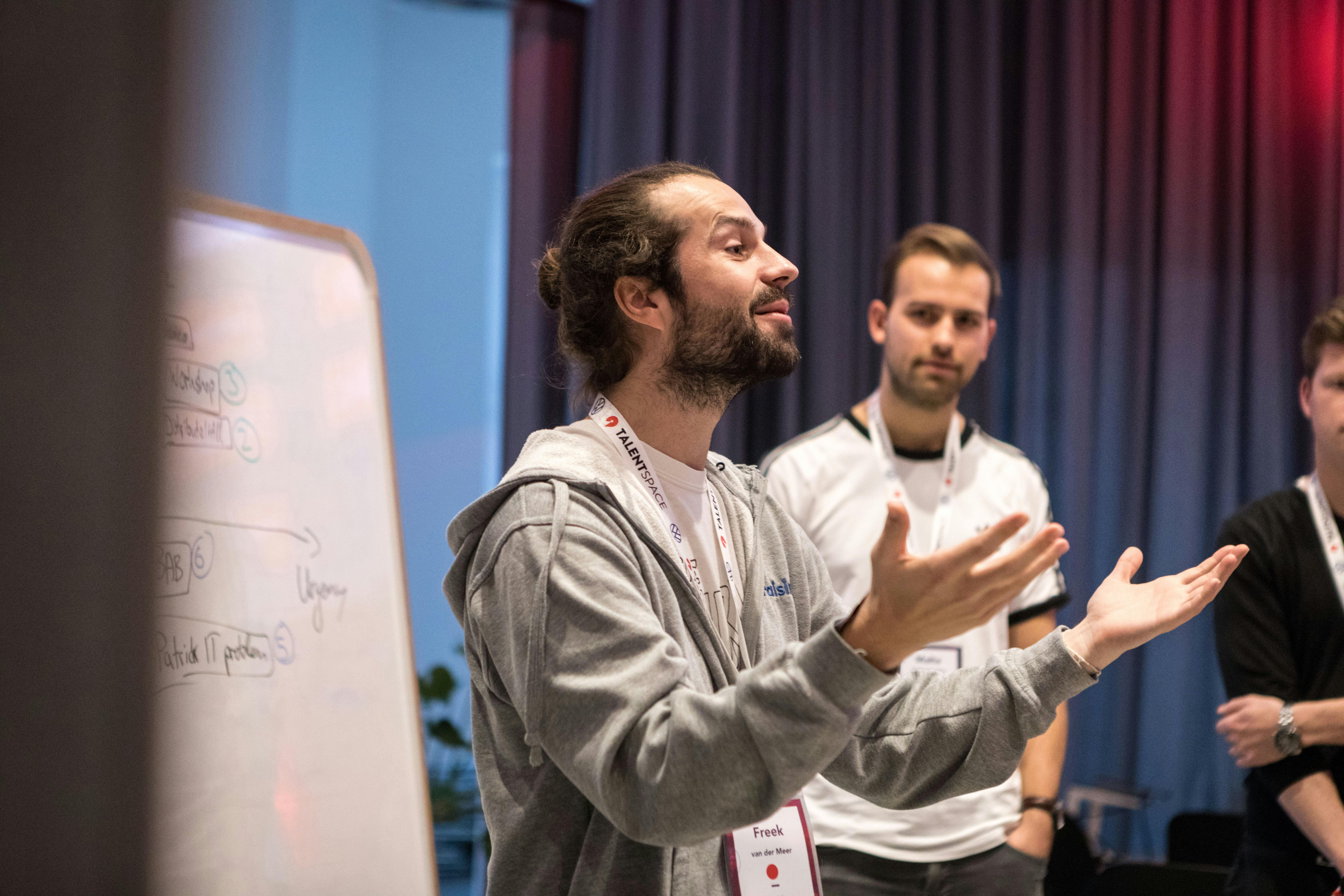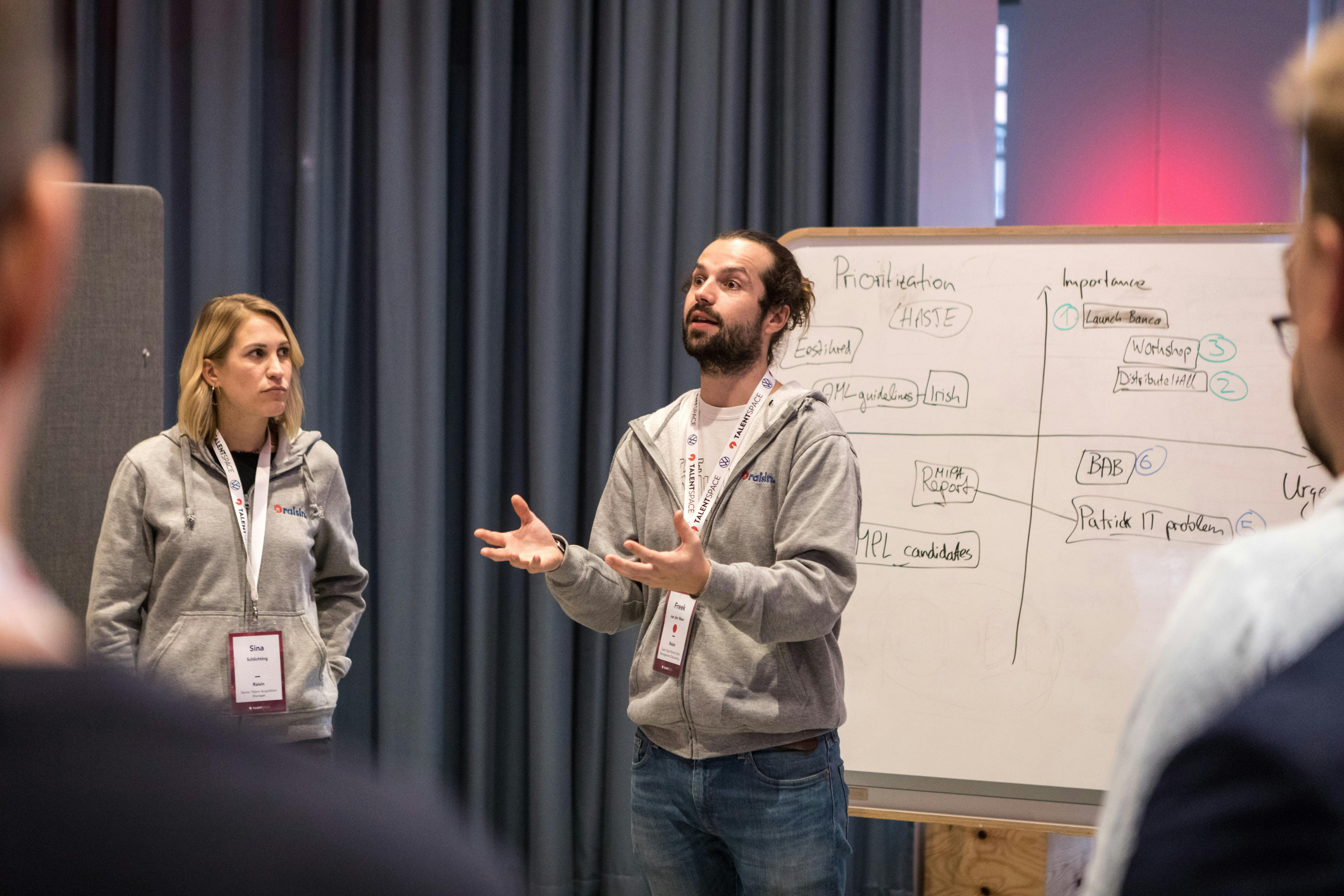 What do you find most fascinating about your role?
The diversity and the fact that my day never looks the same. We work with banks from all over Europe, and there are cultural differences between them. Italian banks are different from Norweigan banks, and British banks are different from Portuguese banks. There's a lot of cross-cultural communication, and I find this diversity on a cultural level really interesting.
What's the most challenging thing about your role?
Currently, the biggest challenge we face is that we have more work to do than resources to do it. We have to constantly prioritize and keep everyone happy to the best extent that we can. We're hustling to get things done and it involves constant reprioritization. 
What's one of the misconceptions people have about your industry or your position?
I guess that we wear suits all the time! Maybe not so much for fintech, but even when I was working at a bank, I would never wear a suit. 
What advice would you give to someone trying to break into your industry?
You should definitely not be daunted by technology. On the business side, you don't need a fundamental understanding of programming, but if you get scared at the mention of JavaScript, Perl, or PHP then this is probably not the right industry. You don't need to be a tech genius, but if you want to succeed here, you need to be eager to learn new things and stay open-minded.