Can you tell me about your background and how you came to this position in this company? 
I actually studied Mathematics, Statistics and Business Administration and initially took the traditional route that my parents expected of me. I did five internships as part of my Bachelor's degree and also did an internship at PWC, but it wasn't really my thing. Then I was part of an incubator in Miami where I was able to jump into a lot of different positions, one being a Product Manager intern. I got to sit in on different meetings with startups that were still developing their idea and trying to figure out what their brand is, what it looked like, and how people perceived it. That was my introduction to product design. Before that, I had no idea what it was and I didn't even know it was a job and that I could be paid for it. I never knew it could be something that didn't involve drawing things and that you could still apply business logic to. That was super interesting. 
Right after I graduated, I applied to different startups. The first job I landed was at OptioPay as a graphic- and UI/UX designer. I learned a lot about fintech there, and it was through this company that I met Oliver and Mike, the founders of cargo.one. I eventually left OptioPay and moved back to Canada for around six months to try and figure out what my next step was. While I was there, Oliver and Mike reached out to me to say they were looking for a designer and that they'd love to work with me if I moved back to Berlin. They explained the idea they had and it was really compelling. This idea combined with their presence as founders is what convinced me to join cargo.one.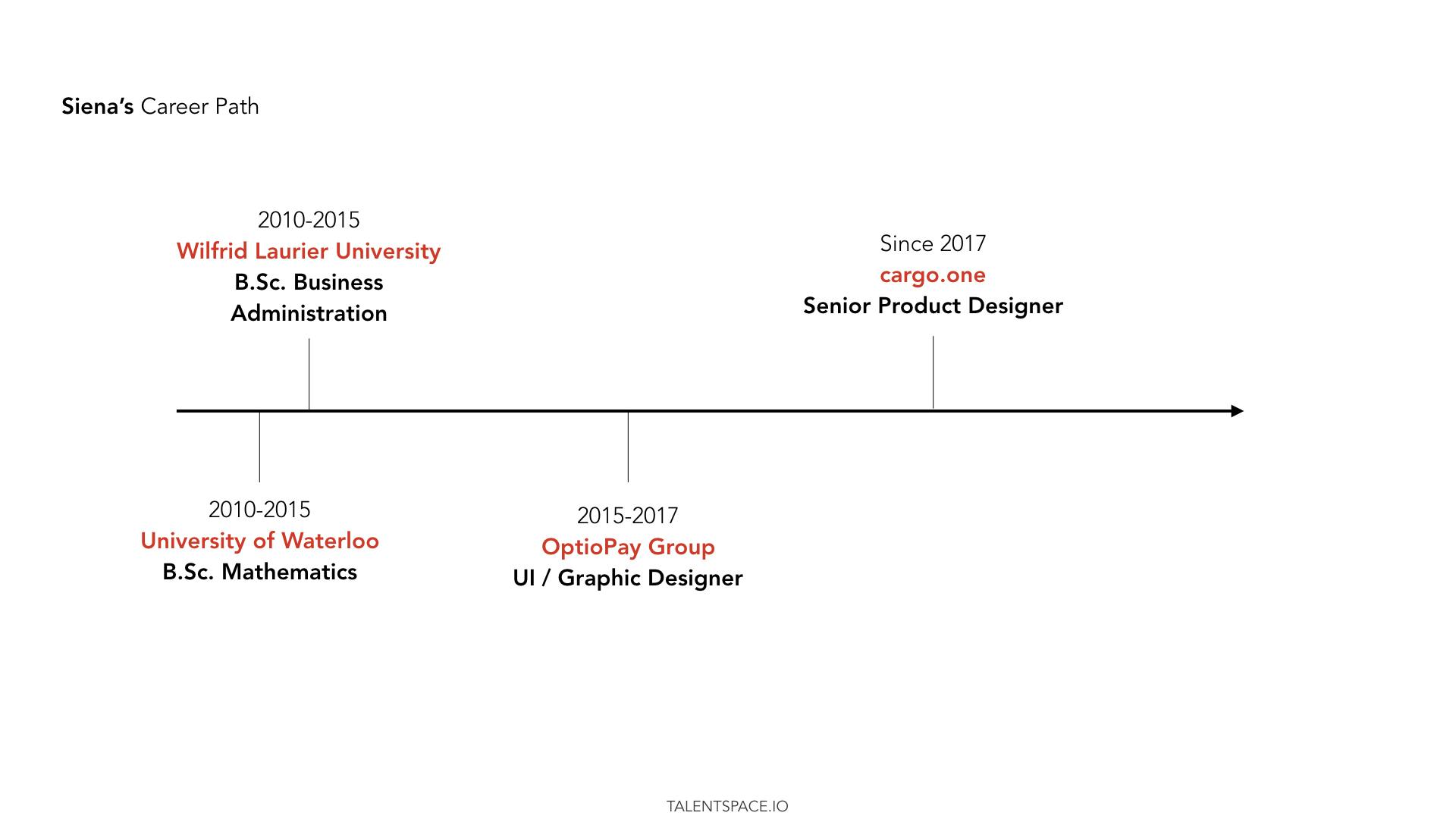 Is there a reason why you only applied to startups? 
After I worked in the Miami incubator, I was fascinated with the different stages that an idea goes through until it becomes an actual business. You get to learn a lot when you're in a small team as everyone works closely with each other, whereas in a larger company you can feel more like a number. I wanted to have more ownership and responsibility and also get an insight into the different functions of a company. Even though I work in design at cargo.one, I've learned so many things that designers don't necessarily always get an insight into – growth, marketing, sales, and more. You get to tap into so much learning from everyone.
What does a typical work week look like for you at cargo.one? 
In a typical week at cargo.one, we have two types of sprint planning – one for the business side and one for the engineering side – and I'm part of both sprints as the product team. On the business side, we try to figure out what we are going to work on during that week to reach our overall company goals. These overall goals are set every three months, and as a company we're driving towards these specific numbers. Then, part of the product designer role is to prepare the sprint planning for the engineers. That's my primary role as the designer. Product preparation is working out what features we want to build, what features will have the most impact in terms of our goals, what kind of features our users want to use, and what kind of improvements we can make to existing features.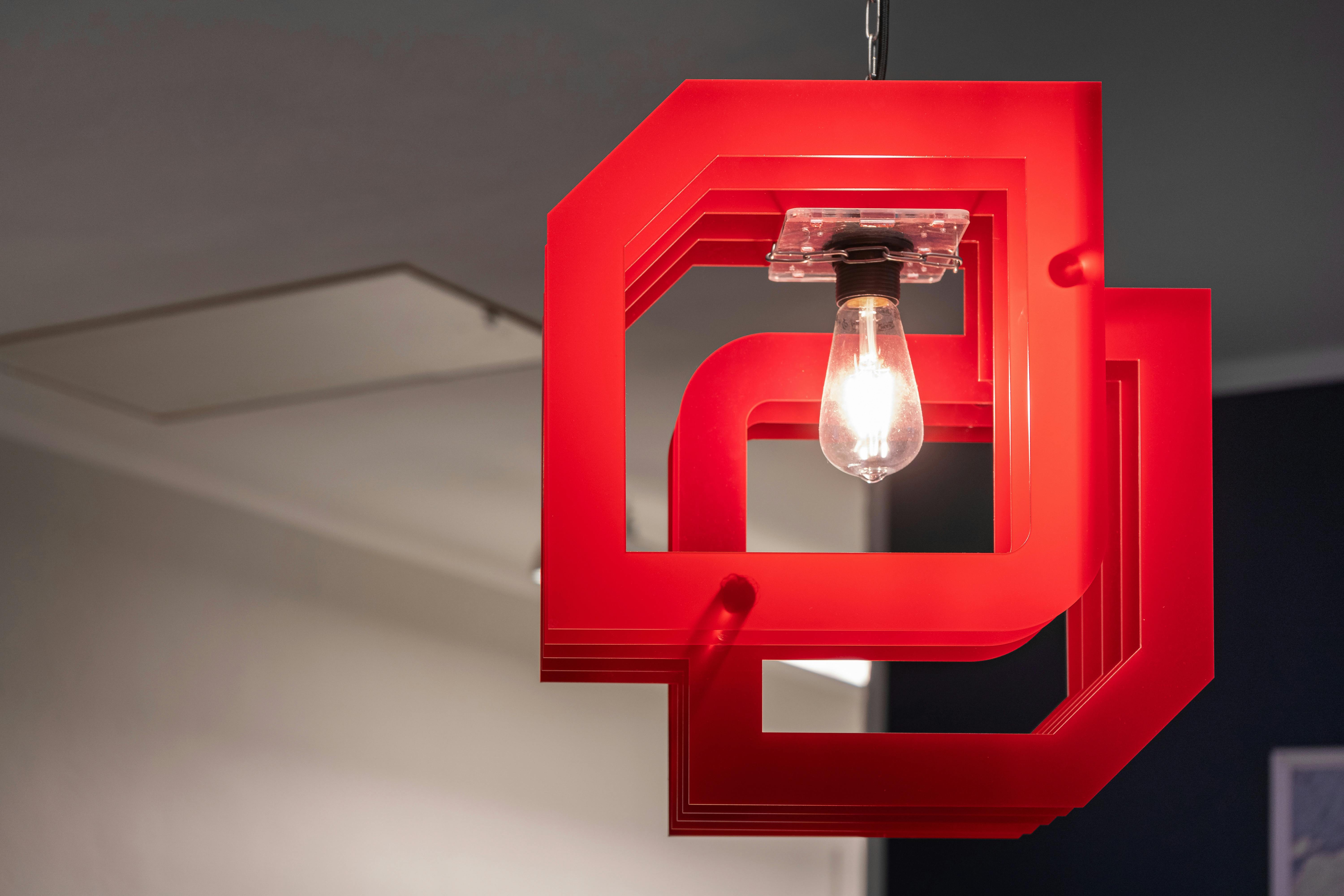 What are the main qualities that are needed to succeed in your role?
At cargo.one, you need to have a thick skin and you have to be able to fail. Don't be scared of failing. Failing fast is much better than failing slowly and you have to be able to learn from your mistakes. You also need to have a very customer-centric mindset because, at the end of the day, you're designing a product for the customer. If you never talk to the customers or  understand their role and what they do on a daily basis, then you can't know what product features will help them.
What is the most fascinating thing about your role in this company?
For me, it's the fact that you have touchpoints with every team. I'm always talking to the engineers about how they implement things and talking to the business side about the product features. For example, I see how they sell a feature that I thought about very logically on the engineering side. To see that get translated into a business sales pitch is really neat. 
Working so closely with the founders is also a very unique opportunity. We are very lucky to have humble founders who are also not afraid to fail. They believe that failing is learning. That's a good thing.
What are the biggest challenges that you face in your position? 
The challenge is definitely getting our users to change their mindset. We're not changing minds just because we want to, but because part of innovation is changing behavior. The industry is very traditional, with people who have worked in it for decades. It can be hard to show them why it's beneficial to do things a bit differently.
When a lot of people hear 'design', they think that we just make things look nice, but that is definitely not the case.
Are there any misconceptions about the role of Senior Product Designer?
When a lot of people hear 'design', they think that we just make things look nice, but that is definitely not the case. I do pride myself on making a product look nice, but that is the last thing on the list. First and foremost, you have to dig deeper, look at the problem you're trying to solve and understand why it's actually a problem. Figuring out how to solve problems, how to talk to customers, and how to iterate and incorporate their feedback is a much bigger part of my job than just trying to make things look nice.
Is there any advice that you can give to people that want to work at cargo.one? 
My advice is to be open minded and to really try to understand the customers that we're trying to target. You can also add us on LinkedIn. All of us are very connected with the hiring process and recruitment is one of our biggest priorities. We're very friendly, so just drop us a message – we'd love to chat with you!