Tell me about your background and how you ended up in your current job.
I've always been interested in the combination of numbers and business. In my undergrad, I studied Business Administration and Finance at Goethe University in Frankfurt (alongside internships at Deutsche Bank and zeb). I spent a semester abroad at Wharton School, where I had the chance to meet people like Peter Thiel and Eric Schmidt. It inspired me to focus on a more entrepreneurial path instead of pursuing a career in investment banking, which led to my Master in Management at WHU, with a focus on Entrepreneurship and Innovation.
After finishing my degree, I was looking to get into Berlin's startup ecosystem, and taking part in the Berlin Talent Summit opened the door to N26 for me. I first started in the exciting role as Founder's Associate and Finance Manager.
Being part of N26's investor relations team for our Series C funding round (led by Allianz X and Tencent), I had the chance to dive deep into our financials and get to know our data warehouse. At the same time, I was supporting Maximilian Tayenthal with all kinds of topics that were lacking a clear business owner, something quite normal given the hypergrowth state the company was in. This included operational forecasting, contract management, and even ordering food for 500 people. 
After onboarding our COO, Martin Schilling, to the company, he kept me in his team and gave me the chance to set up my own Business Intelligence team in the Operations division, which is how I came to be the Operational Intelligence Manager.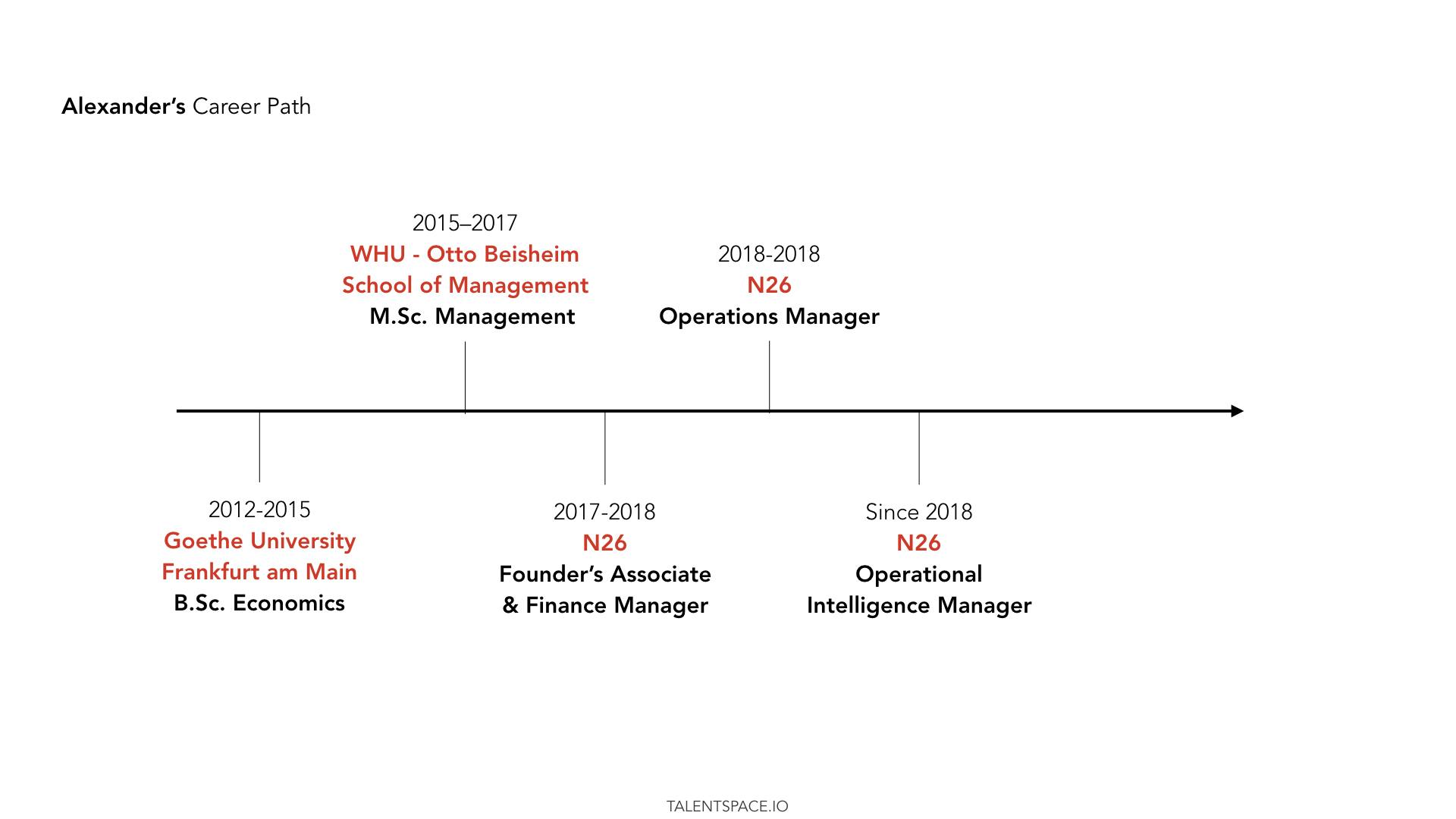 Could you walk me through what your role; how does your typical day/week look like?
This question is almost impossible to answer, especially as with most startups, I'm able to interpret my role quite freely. 
The key area is clearly data-related work. My team works closely together with our Data Analytics team and all teams in the Operations division that use our work in their daily business. This includes, for example, accurate forecasting, setup of business cases, creation of KPI dashboards, deep-dive analysis, and management reporting. Additionally, we have close connections with business stakeholders across the company, especially the Finance team (e.g. for budget planning and business controlling) and our Product team (e.g. for quantification of customer service impact of a product launch). Our team also is in charge of the improvement of our chatbot, Neon, by creating training samples, classifying intents, and creating better content for our users – in the five languages we offer.
Together with our COO and other members of our Operations leadership team, I also take part in a lot of strategic meetings to define the direction of our Operations division. Bringing a quantitative view into strategic discussions allows me to challenge ideas and shape the implementation of new solutions.
My background as a generalist also gave me the chance to experience other areas that are adjacent to my current role, such as crisis management, process improvement, customer service management, and, most importantly, project management. 
What qualities does someone need to succeed in this role?
The key to success in this role is an outstanding quantitative understanding and an eye for detail. If you're in a meeting with senior leaders, everyone will expect you to be the person that best understands the numbers, even if they work with them on a daily basis. Knowing spreadsheets inside-out and having some coding skills will help substantially.
The managerial part of the role requires leadership and people skills. The ability to give tangible feedback, provide direction, and coach junior colleagues gives you the opportunity to delegate more successfully.
In my case, flexibility, stress-resistance, quick thinking, and the ability to make fast decisions have been required many times, particularly in crisis situations. In a hypergrowth startup such as N26, unforeseen situations pop up regularly, so quick reaction speed is a key success factor.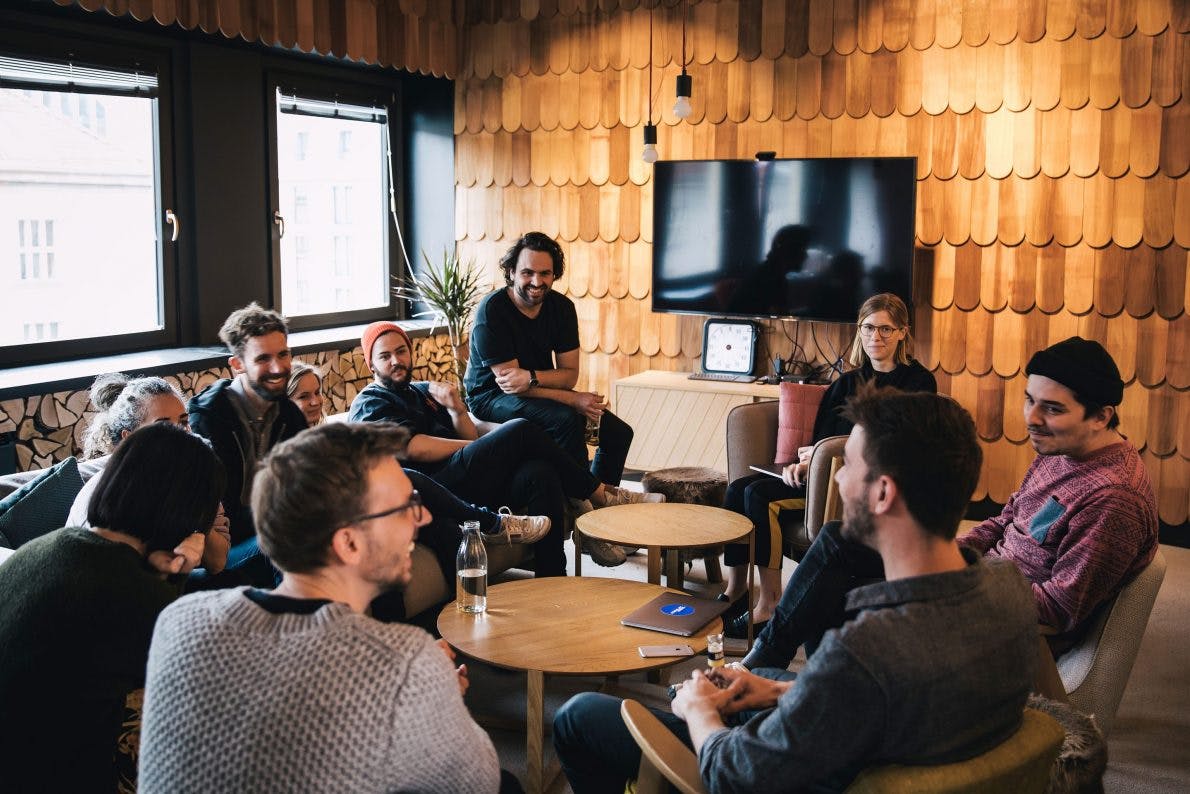 What's the most fascinating thing about your job?
Facing new challenges and opportunities on a daily basis. No day is like the other. This creates constant excitement and is what made me fall in love with my job.
On top of that, I'm in the lucky position to work with an amazing team and wonderful colleagues across the whole company. It doesn't feel like work when you're surrounded by so many inspiring people.
What challenges do you face in your position?
One of my biggest weaknesses is my inability to say "no". Taking on too many tasks at the same time can quickly lead to overload and disappointment. Clear prioritization is very important, but far from easy. As such, I lead priority discussions with my manager on a weekly basis to make sure that delivery on key topics is ensured. Everything else can only be done if there is enough time.
One thing that's pinned on the top of my priority list is my team. I try to allocate time weekly for all my team members, which is not easy with a team of 15-20 people. But the best approach I've found so far is that when in doubt, people topics always come first.
What's the one misconception people have about your industry/position?
In my personal opinion, many people I meet think in black and white. They're either under the impression that N26 might have a nice UX, but that we are far away from what they consider "an actual bank". Or (and that is sometimes the case for job applicants) they think that everything N26 touches automatically becomes gold, blinded by our status as the most valuable startup in Germany. The truth is obviously somewhere in between. Most things we do are going in the right direction, but that doesn't mean that we're already where we want to be. What I love about working in a startup environment is that we fix things astonishingly fast when they're not working. For a young company like us, a year is a long time. I still see many people blaming N26 for problems that we have solved a long time ago. I hope that people don't only think about old newspaper stories when they hear about N26, but re-evaluate us over time and give us a chance to showcase our ability to improve.
What advice would you give someone who wants to become an Operational Intelligence Manager?
Learn SQL, become a spreadsheet expert and acquire a strong business understanding. With this skill set, you can easily get your foot in the door as a data analyst or business analyst. If you can combine your quantitative skills and apply them in a business context, you will receive opportunities to grow in the role and potentially become an operational intelligence manager.
And what about advice for breaking into your industry?
Follow your passion, be bold and look for an area where your skills can create valuable impact. Believe in yourself and be positive. Attitude is everything!