If you're an engineer, you might be thinking to yourself, "Networking? Isn't that something 'business people' do? I don't need that in my life." But if this is your opinion, you're wrong. Networking is incredibly important and useful skill that will help you to further your career and reach your full potential, especially as an engineer.
What is the goal of networking? Is it to talk to as many people as possible, to collect business cards or to forge the most LinkedIn connections? This might be useful in a more sales or business oriented role, where it's helpful to know a lot of people, but as an engineer or someone with a technical background, you might believe this goal to be irrelevant. For this reason, it's best to redefine networking so that it makes sense to you.
Firstly, let's move away from the overused "networking" term. The goal is not to randomly talk to as many people as possible. Instead, I want to rethink it as consciously making connections and approaching people who are relevant to your career path or interests. 
All of the digital tools at our disposal haven't replaced the physical experience of meeting someone in person. Our work can be made openly available on the internet, we have the tools needed to enable individuals from around the world to voluntarily collaborate on projects, and people can even work fully remotely, yet opportunities to meet people in person remain crucial. These opportunities can be in places such as conferences, meet-ups, trade shows, career fairs and so on. 
I'm going to look at some of the benefits of networking for engineers and offer some strategies and tips for how to develop this ability in yourself.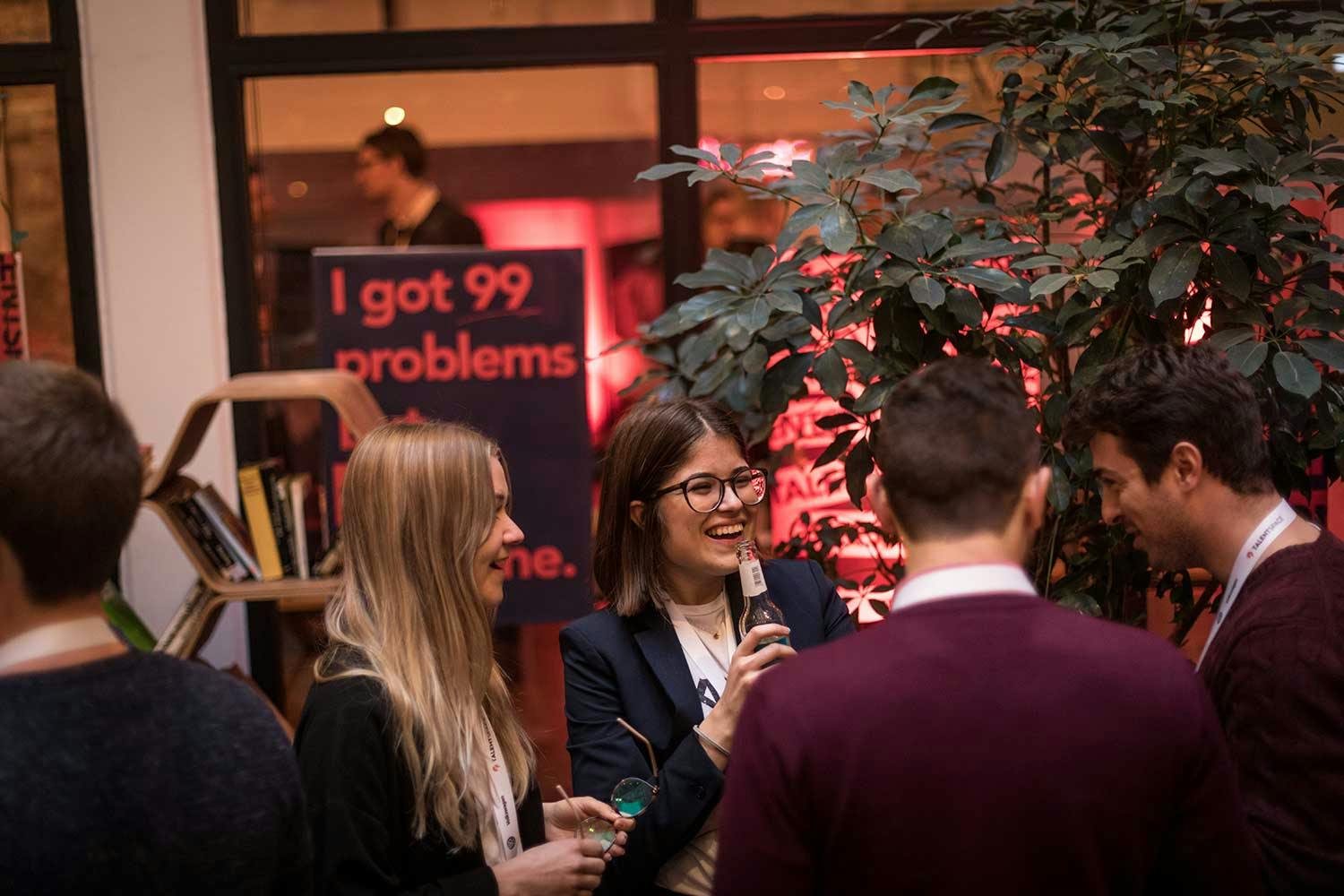 Become Comfortable Approaching People
It's normal to feel uncomfortable in the beginning when you are approaching new people, but put yourself in the other person's shoes. Most people will appreciate it when you show interest in them and their work, and no one starts out as a master networker – they'll be able to relate to the initial discomfort you might feel when initiating contact. And what is the worst that can happen if you politely approach a person that doesn't want to talk to you? If you keep this in mind, you'll soon become comfortable and adept at approaching new people. 
Be Prepared and Do Your Homework
Preparation is key. You need to have a clear plan of who you want to talk to before going into a situation. If you are going to a conference, meetup or any other organized gathering, take the time to research who the speakers and attendees are before. You'd be surprised how many people fail to take this step and show up unprepared. This leaves the outcome of the event up to chance. Avoid this and you'll give yourself an edge.
Here's a secret: After an interesting talk, there will be a big crowd of people clamouring for the speaker's attention. If you prepare beforehand and know who you want to talk to, you might find the same speaker hours before their talk when they have plenty of time to chat.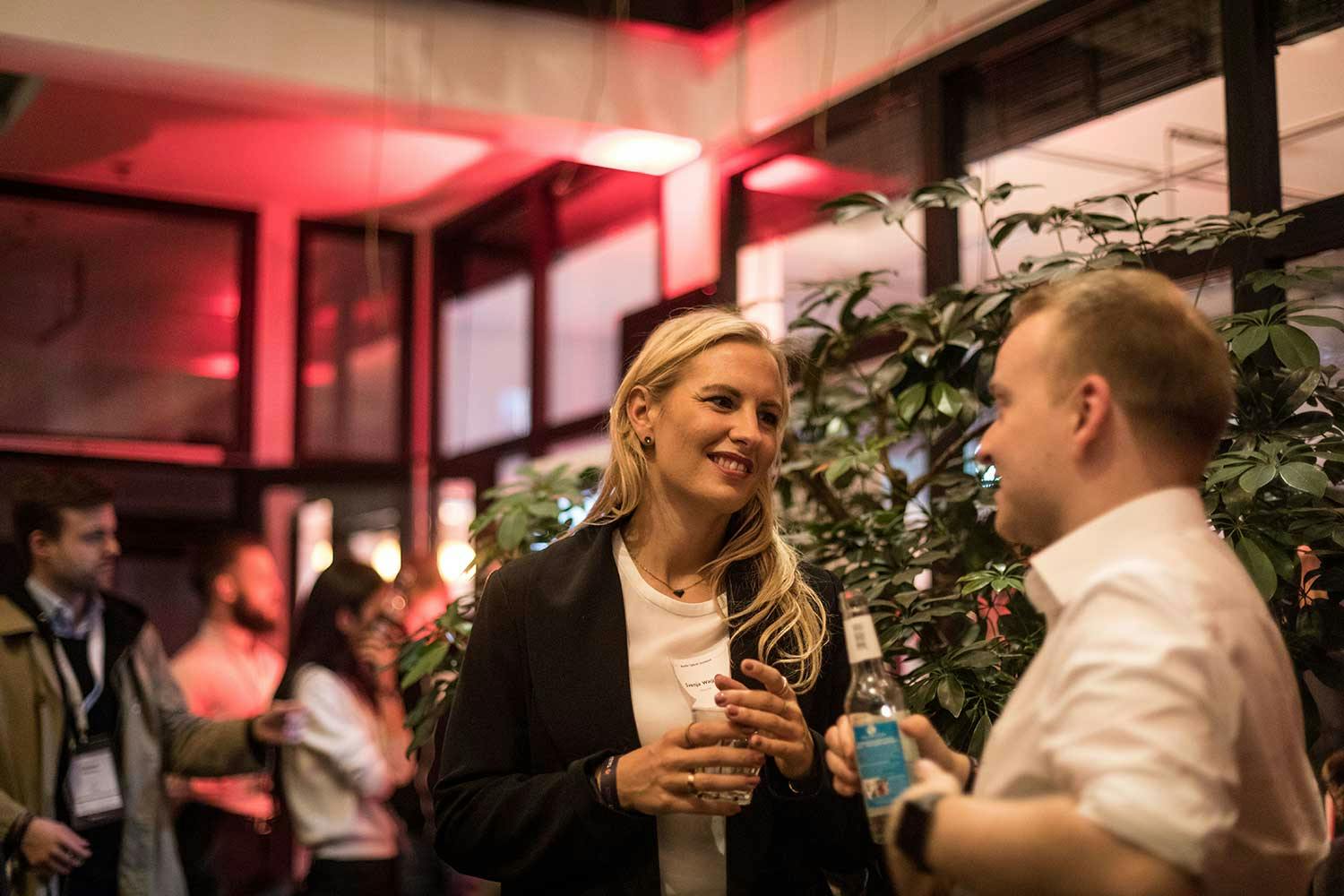 Be Clear and Direct in Your Communication
You need to be very clear on what you need or want from someone when you are speaking with them. At larger gatherings or when you meet high-in-demand people, you probably won't have a lot of time to introduce yourself and to get across what it is you need or would like to ask. For this reason, if you have something specific that you want to ask a person or you would like something in particular from them, it helps to just say it directly instead of dancing around the subject. It's much better to say "I was wondering if you're offering internships at your company, and who might be the best person to talk to about this?" than "I really admire what your company does, how did you get involved and what do you do there? Oh, and I am on the lookout for internships at the moment."
Keep the Balance and Avoid Getting Stressed Out
In the end, networking is a balance between a highly focused, targeted approach and being open to more serendipitous encounters. If you're too engrossed in the task of tracking down a specific person on your list, you might miss out on other encounters and conversations that could be beneficial. Quite often, chance meetings can lead to amazing things, but if you just rely on this approach then you'll lack focus and your results will be very variable.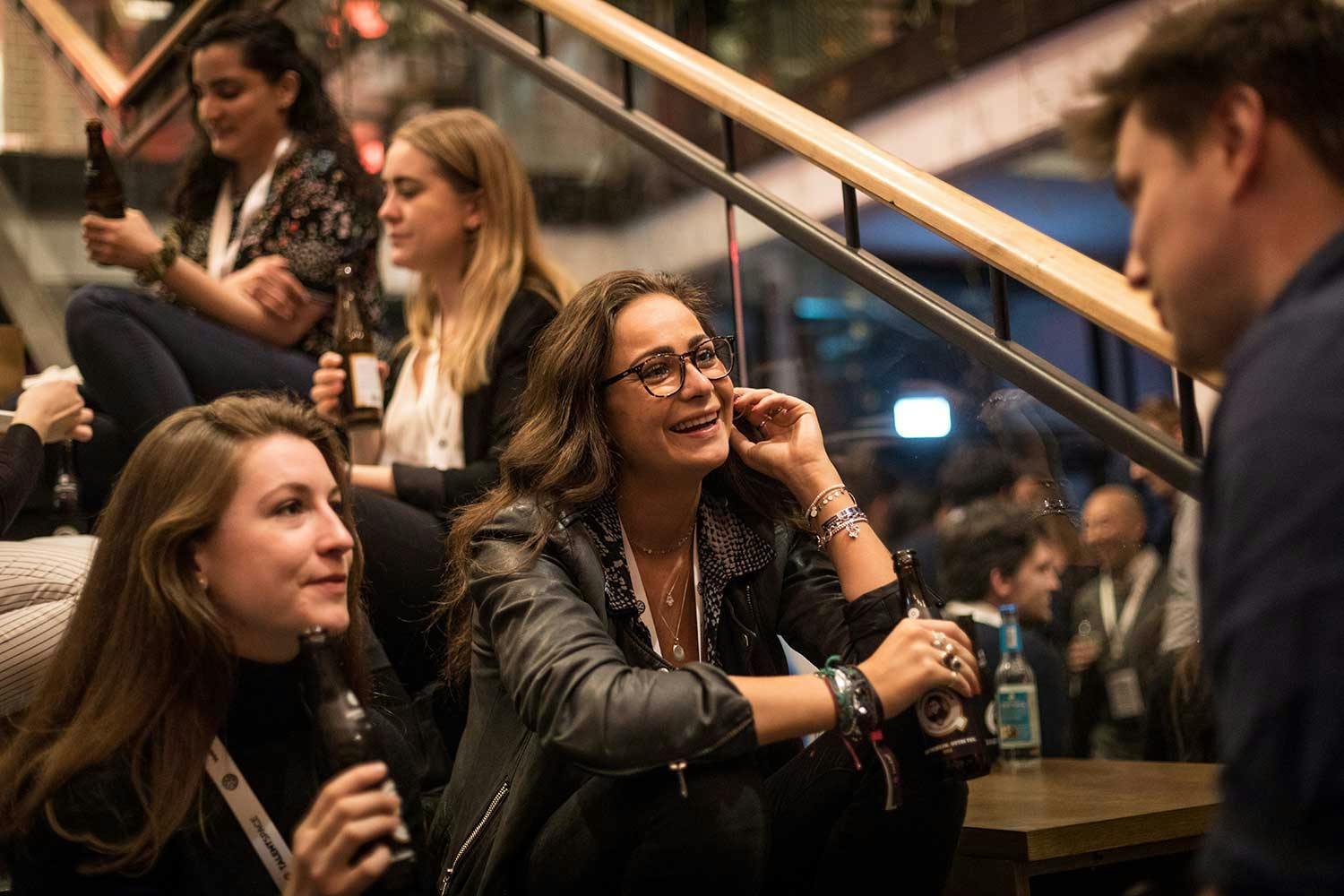 Have a Warm-Up Routine
Before you rush in and start a conversation with the number one person on your target list, it's a good idea to get some general practice mingling and starting conversations with people you don't know. In a room full of strangers, it's normal to feel uncomfortable when you arrive by yourself, look around and see everyone already engaged in conversations. As you're starting cold, it will probably take some time and a few short interactions before you're in the networking groove. Strike up some conversations, get used to the dynamic, and then move on from there.
Online Networking Can Be Beneficial
Networking at offline events and gatherings is the default networking mode that comes to mind, but there are plenty of online networking opportunities too. If being in a one-on-one situation with a stranger is potentially stressful for you, it might be preferable to look at ways to network online.
There are two great things about online networking:
1) It reduces friction:
For every interesting person that you come across, you're only a few clicks away from being able to reach them. Email, Twitter and LinkedIn are all available as immediate methods. This can be much better than just hoping you'll run into that person at a conference. 
2) Your circle expands globally: 
When you're networking online, the whole world is at your fingertips. People often travel to offline events from around the world, but if you miss them at that moment then you are unlikely to get another chance in the near future. Being able to connect with them online changes that.
How to Approach Someone Online:
If you come across an interesting person online, look up their name to find out more about them. You can take this in gradual steps.
First, follow their LinkedIn and Twitter profiles if they have them, and subscribe to their newsletter (if this is available). This will keep you in the loop with what's going on with them, and you'll have them at the top of your mind later on.  
Secondly, add them to your network. Don't send them a typical "we have things in common, let's connect" style message, instead properly introduce yourself and share your thoughts on what that person is doing and show appreciation for it. At this point, don't make a specific request. 
Finally, you can reach out to this person with a specific request and provide some proper content about yourself. It helps to consider how this may be beneficial for the other person and to communicate that. It's also important to respect their time by keeping your message short and to the point.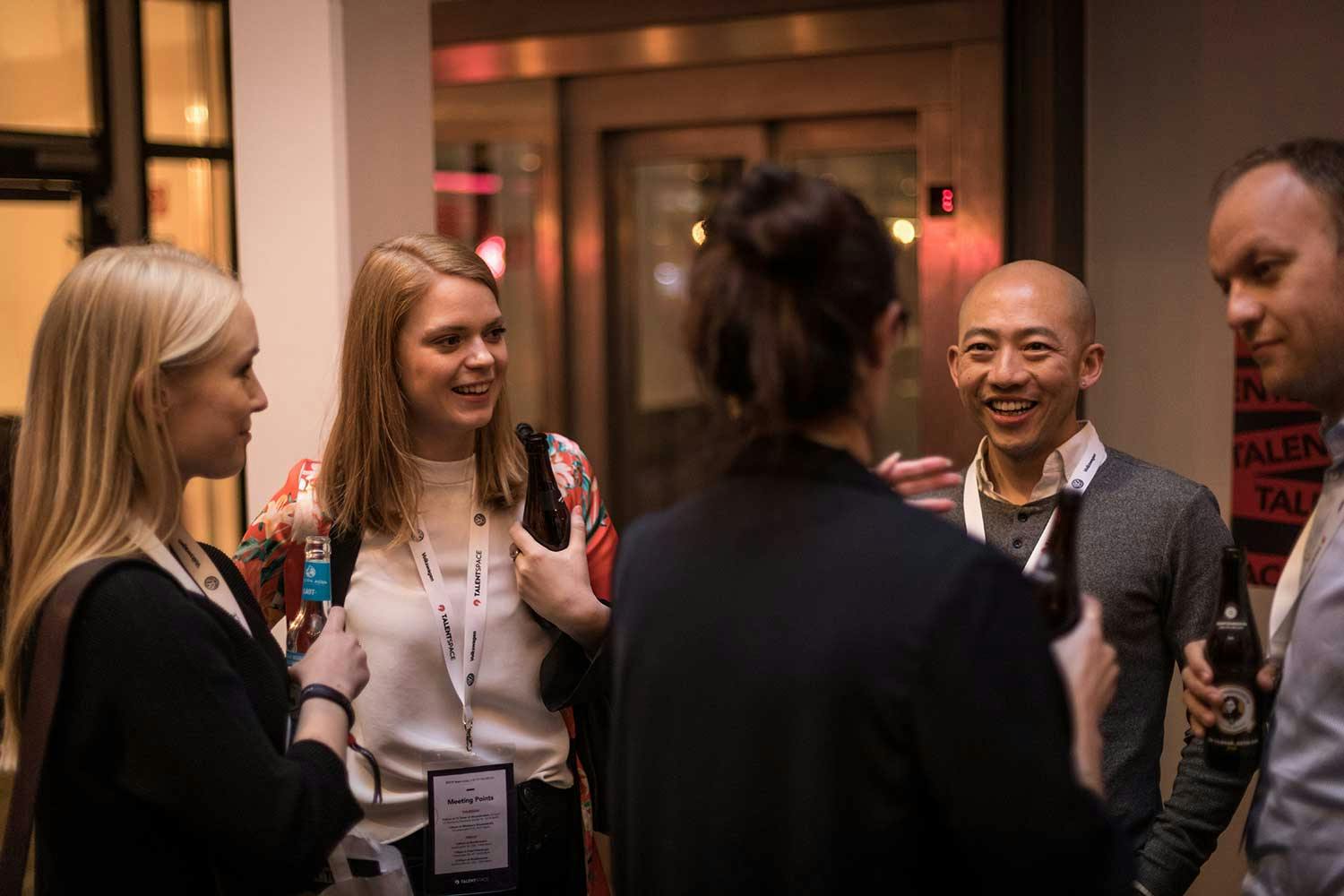 Networking Don'ts
There are a lot of common mistakes that people make in the networking process. Here's a selection of the key ones to avoid: 
Don't send typical "we have things in common, let's connect" messages. No one wants to receive these general requests.
Don't overshare. Make sure to only tell them what is important.
Don't treat networking as a competition. It isn't about having the most connections or most business cards.
Don't treat people as a means to your own ends. Engage people on a personal level and don't just ruthlessly pursue your own agenda.
Don't be too formal or shy. Let your individual personality show and people will respond to this.
Don't waste people's time.  

In the end, networking comes down to psychology and human behavior. The more you understand this, the better your networking skills will become. Now get out there and make those connections!