Sit in on this virtual coffee catch-up to find out how to turn a stellar education into an ambitious career path. This article is part of a collaboration between Connect Me at ESCP and TalentSpace.
Moritz, what was your career plan when you graduated university?
I graduated in 2007 from the ESCP Business School's three-year program in Paris, London, and Berlin. To be honest, I didn't really have a concrete idea of what I wanted to do, and I went through some marketing internships which weren't really my thing. I went on to classic investment banking in London and consulting at Roland Berger in Germany. Then Roland Berger offered me a position, which I accepted. I was really interested in their focus on public sector consulting and development projects, and I stayed with them for two years.
You then founded Coffee Circle. What was your motivation behind forming your own NGO?
Even before Roland Berger, I founded an NGO that supports child education in Ethiopia with my brother and friends. In Ethiopia, many people don't realise the native culture of speciality coffee. After my NGO experience, we created an e-commerce social business for coffee that supports development projects. Roland Berger helped me with a sabbatical so I could focus on pushing this really interesting project, and I worked on it for more than three and a half years.
After my leave from this business operationally, I joined the American company TechnoServe, who offer "business solutions to poverty". Over two years working with them, I joined sustainable projects, for instance with the Bill Gates Foundation or working with Nestlé's coffee team in East Africa.
I've always found it important to not only have economic impact, but also to create value in other dimensions, like sustainability. That's what these experiences combined for me.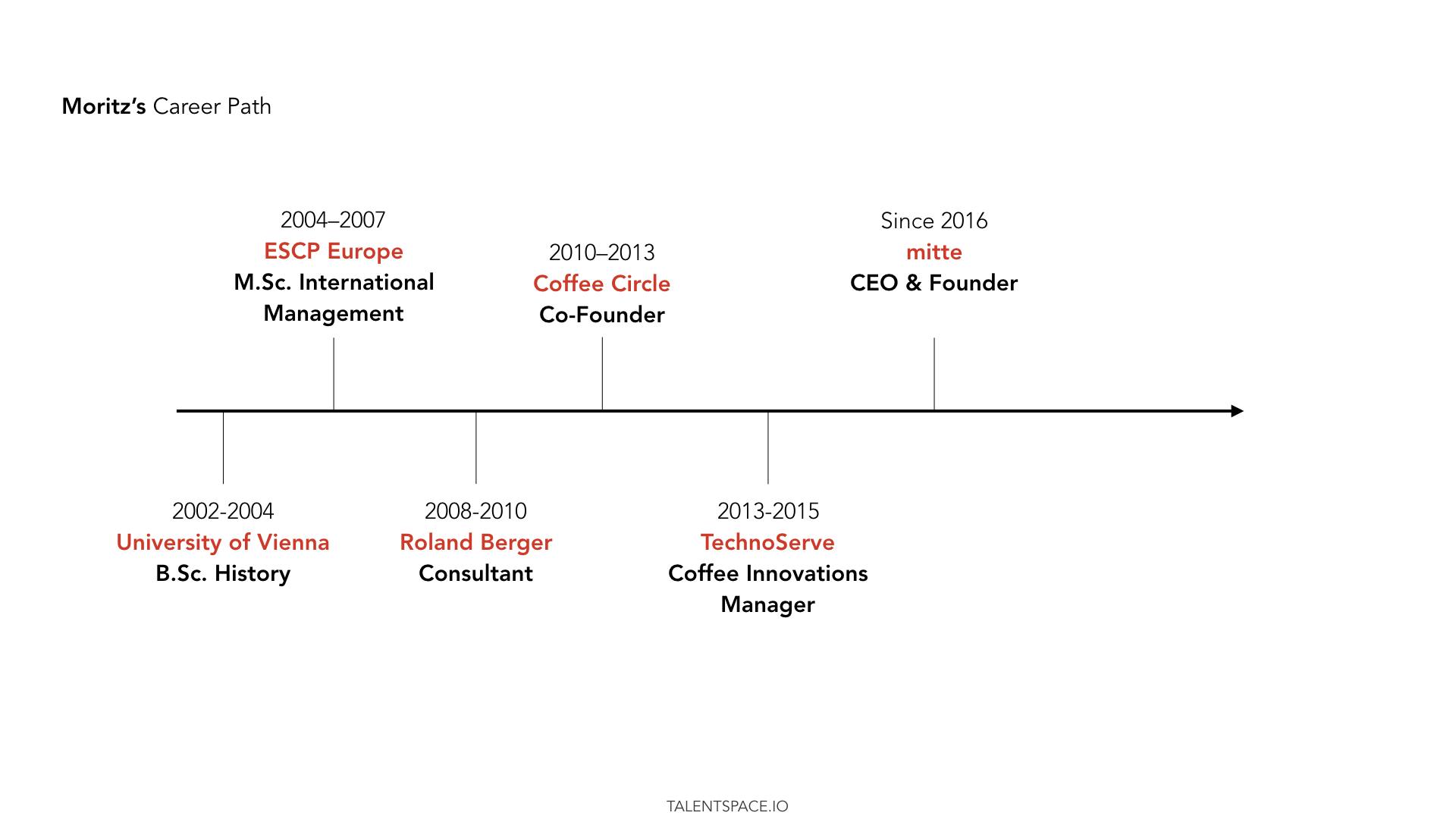 In 2016, you founded your startup, mitte. What does mitte do?
Our vision is "healthy hydration for everybody". We offer hydration solutions for water that is free of harmful contaminants and pollutants like microplastics. We build devices to first purify and then enhance water with nutrients. Our technology is inspired by the natural water cycle of rainwater to clean and mineralized water. In this way, we enable access to clean, mineral and personalized water, and also eliminate the need for plastic bottles.
How did you come to this idea?
More or less unconsciously, as I experienced the importance of water in Ethiopia for coffee. My co-founder was also researching special technology for distilled water, which I could then complement with my business background. That's how we started our company for healthy hydration for everybody.
What's next for mitte?
On the product side, we're currently developing our two core products, mitte Home and mitte Home Plus, for the European and American markets. In Europe, we plan to launch by the end of the year, so we're working hard to have the operational, technical and marketing aspects ready for our launch. We're currently closing our second funding round.
We're also looking for the right people to work with us on this journey, from more experienced technical experts who know how to steer the production development process, to aftersales and other staff.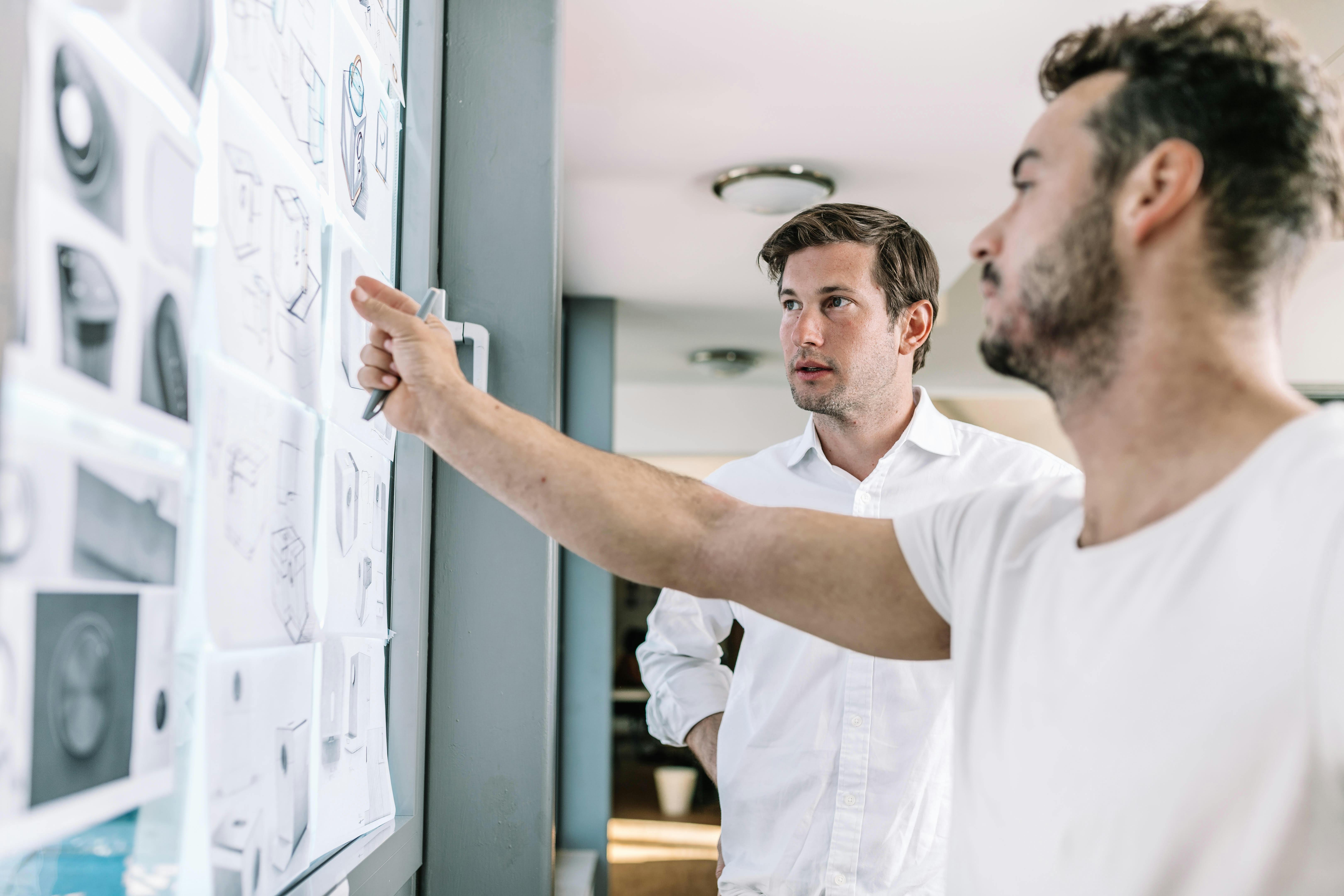 What's special about working at mitte?
We're happy to have a very diverse and agile team of 44 people. On the technical side, we cover engineering hardware, software domains for our IoT device, and expert fields in chemistry and water. On the product side, we have diverse profiles in operations, marketing and finance. This diversity of backgrounds is quite special and also one of our strengths.
And we're mission-driven. In our team, we believe we can have a positive impact with our work every day. We work with people who are looking to make a meaningful contribution through what they do. As a team we always want to be "better than before", as our door sign says.
What kind of profiles are you looking for?
As we're launching soon, we're currently searching for technical people with engineering backgrounds. We also want to build up a talent pool for interesting upcoming positions in, for example, finance, sales, or marketing. We'd love to invite graduates with a business background to join us in working on a really interesting product that will have a meaningful impact.