After graduating from Stanford with a degree in Electrical Engineering with Computer Science, he very quickly stepped onto a path that took him in a wholly different direction. In the early 90s, he joined Boston-based Braxton Associates as a Strategy Consultant, marking a move into the world of business, something Kelly admits he had no prior experience of. "I don't think I had even picked up an annual report before, then suddenly you're 22 and you're sitting in board meetings. I mean, it was just insane," he remembers.
For a consulting firm like Braxton, as with other consulting firms like McKinsey & Co., BCG or Bain, a lack of business experience among junior hires isn't a problem. Kelly explains that what they are looking for is smart, driven people who are prepared to work hard, and people who come from a quant major background are particularly suitable. Analytical skills and the ability to build spreadsheets are a big plus, and the company provides plenty of training to bring people up to speed.
Kelly took to the role naturally, quickly adapting to the environment and skillset. One of the consulting clients liked his global strategy work so much that they offered him a full-time position. The client was Campbell's Soup. In the very unlikely event that you haven't heard of Campbell's, it is one of the largest processed food companies in the U.S.. Kelly accepted the offer and it was the beginning of an eight-year stretch at the company that provided him with the solid marketing foundation that he would carry forward throughout his entire career.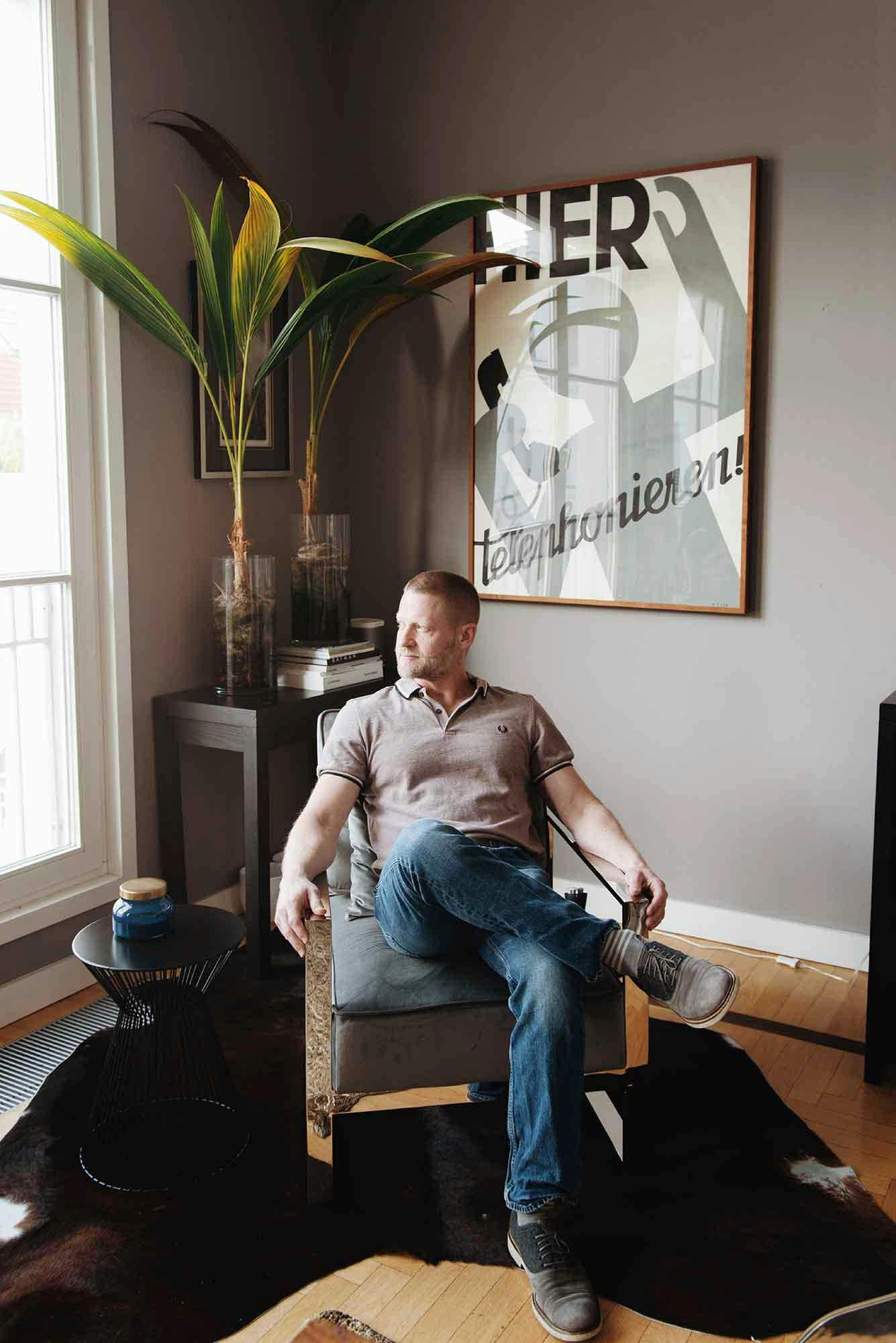 The First Big Break
In hindsight, this was Kelly's first real break. Nowadays, with everyone clamouring for jobs at major tech companies, working for a processed food company might not sound like a dream, but you need to consider the scale. "Packaged goods are certainly not seen as very sexy now, but 30 years ago jobs at Procter & Gamble, Clorox, or Kraft were considered really prestigious jobs to have. It may not seem sexy when you're trying to gain half a percentage point market share of toothpaste, but that can be hundreds of millions of dollars. I mean, these are products that sit in everyone's homes and cabinets. It's just a lot of money at stake."
He started at Campbell's in a global consulting style position and this provided a good transition from his previous strategy consulting role at Braxton. And just as it felt crazy to be sitting in high-level board meetings at Braxton's, his position at Campbell's was equally eye-opening. "For about a year and a half I was working with the Director of Global Strategy, flying every week – Hong Kong today, Poland tomorrow. What a treat for a 24 year old to be seeing the world this way."
Beyond the jetsetting, being part of a behemoth like Campbell's equipped Kelly with the skills that would form the core of his future career. The lessons he learned there served him in everything he did across the next 30 years, even in the more tech-heavy roles of his later career. "I learned how a big company works, in terms of reporting and operational plans. It gave me an incredible foundation into the marketing function."
Suddenly you're 22 and you're sitting in board meetings. I mean, it was just insane.
Working with household brands like this wasn't devoid of glamour. Kelly would often make regular trips from the Campbell's HQ, just outside of Philadelphia, to Manhattan to work on TV advertising spots, and this was something he enjoyed immensely. "It really was like Mad Men, going to Saatchi and BBDO and meeting with all the creatives and briefing them. Then they'd come back, generally all dressed in black, and would show you the three or four advertising spots for debate. That aspect was really fun."
After working on some traditional Campbell's brands like Chunky Soup and Swanson Broth, Kelly realized that the company was hungry for more international managers and he spotted an opportunity to develop his career. His idea was to attend the world-renowned INSEAD business school in France and take on an MBA. This would provide the ideal way for him to improve his skills and move in the international arena. "I presented this idea to Campbell," Kelly explains. "I said 'look, you need international managers, I speak some of these languages, why don't you send me to INSEAD, and then I'll work for you afterwards overseas and everybody wins'. So they did. They paid full-time tuition and gave me a stipend for the year I lived in France and that was terrific." 
It was the second amazing opportunity that Kelly received from Campbell's. This is one of the major advantages of working for a large company – they can afford to invest in their talent and help them grow in a way that most smaller companies and startups can't. After finishing his MBA, Campbell's sent Kelly to work in Hamburg for two years on a new acquisition, and after that, a year in Brussels.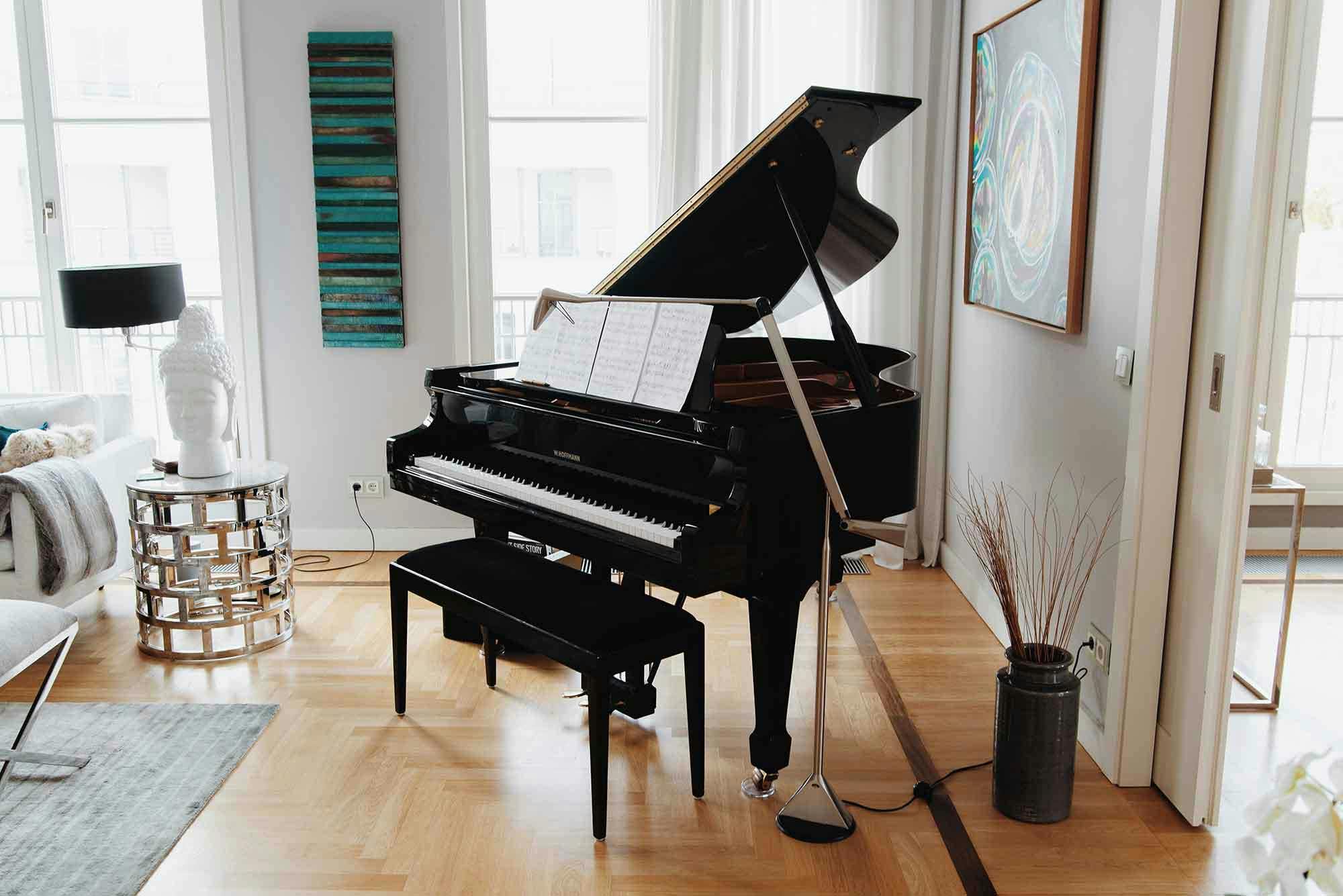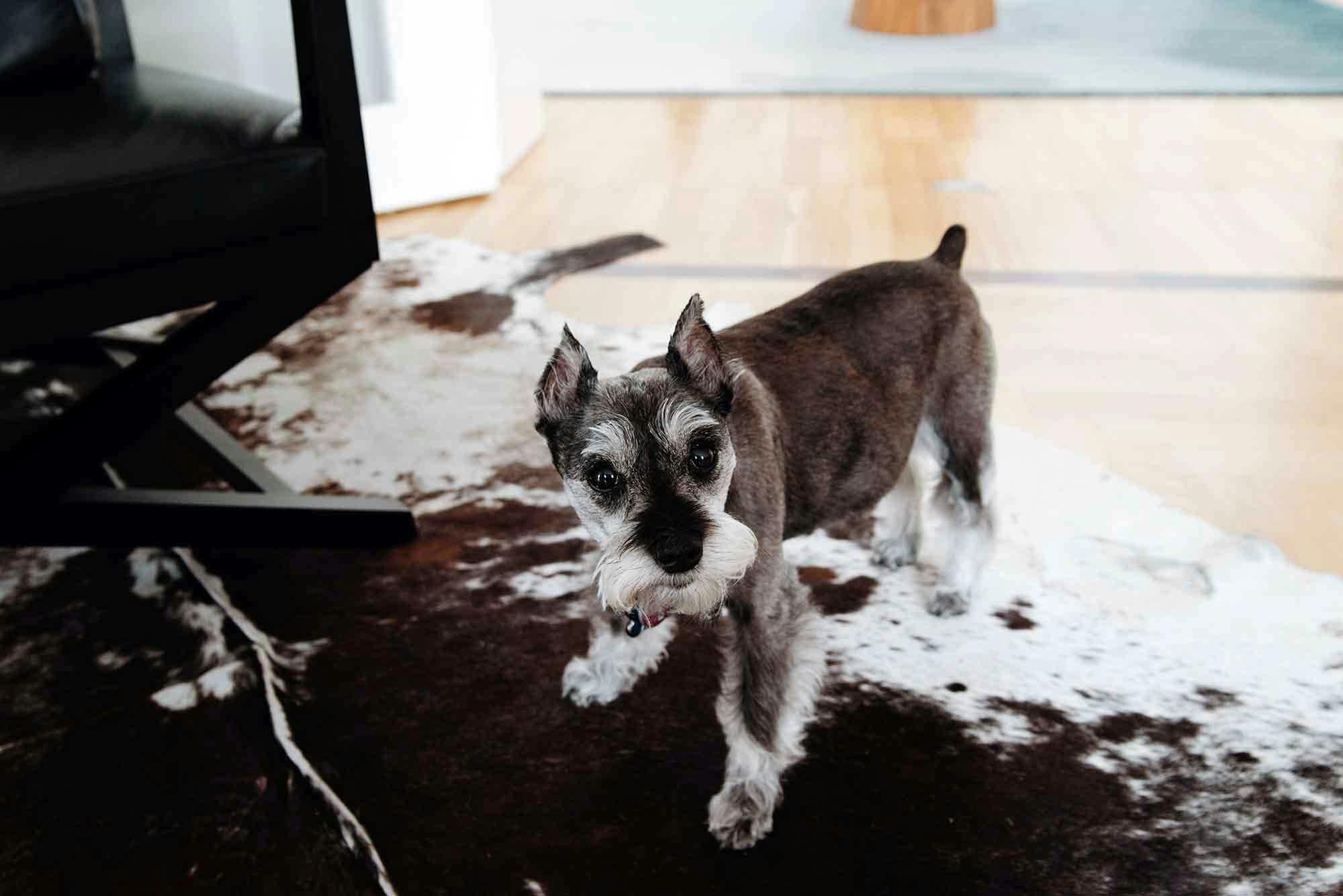 Time for a Disruption
You might think that anyone would be satisfied working as Director of Marketing for a world-leading company in Europe, but there was something happening back in the U.S. that was grabbing his attention. It would eventually lead to what Kelly describes as "probably the biggest complete disruption that I made." 
He explains what happened. "It's the year 1999, I'm living in Brussels, I'm marketing soup and mayonnaise and I'm hearing about all of this dotcommy stuff happening in the U.S.. Every time I visited the U.S., I would see ads for dotcoms. I could hardly even get internet access in Belgium, and it certainly wasn't high speed broadband. I just thought 'something's taking off in the US but I'm missing most of it here in Brussels'." 
Eventually, the lure of the internet buzz was too much and Kelly decided that his four years in Europe was enough, calling it quits at Campbell's in 2000. "I left this incredibly lucrative expat position as Director of Marketing for several countries, moved to New York and started a VP marketing position at a tiny company called isalvage.com which was selling used auto parts online to insurance companies." 
Kelly's new company was a far cry from the well-oiled Campbell's machine. "It was somewhat chaotic," he says of isalvage.com. "It blew up in six months and didn't work at all. This was just before the NASDAQ crash, so the timing could not have been worse." The dotcom bubble was bursting and companies were collapsing at a rapid rate. Leaving the security of Campbell's might have seemed like a bad idea at this point, but Kelly looks back on this decision and sees the positive side. "It got me to New York, where I had always been interested in living, and provided a credible signal to the market that I was serious about moving into the tech sector."
I just thought 'something's taking off in the US but I'm missing most of it here in Brussels'
This move was a real turning point for Kelly. He had fully committed to going into tech, but the pressure was on. "I suddenly had this expensive apartment in Manhattan. I hadn't been working for four months after the other company crashed and burned so I needed something." The demise of isalvage.com turned out to be a blessing in disguise, as Kelly's next move was to American online behemoth AOL as Director of Media Strategy. After experiencing a startup meltdown, an established company felt like a better option to him. "I wanted tech, but a little bit safer, which AOL seemed to be," he explains.
Like the move to isalvage.com just before the NASDAQ crash, the timing of joining AOL had a quirk. It was during the period when AOL merged with Time Warner, which Kelly points out was "largely considered to be the most disastrous merger in US history." Luckily for Kelly, his role was focused on the online media strategy side of things, so his position wasn't impacted so much. Coming from the consumer packaged goods world also proved to be a significant advantage. Kelly was able to provide insights into how companies like Campbell's worked and how AOL could use their platform to support them. He was able to act as the ideal bridge between the uncharted world of the new internet space and the more established world of large consumer brands. 
After a few years at AOL, Kelly was hungry to get back into the excitement and buzz of the startup-oriented world. To make this happen, he left his role at AOL and took on a position as VP of Marketing at Travelzoo, a global media company that's still around today. During his tenure, the company grew its subscriber base from 2 million to 12 million. It was a period of impressive growth, and also an opportunity for Kelly to pick up some new skills. A chunk of his role involved investor relations, which was a new skill set for him to develop.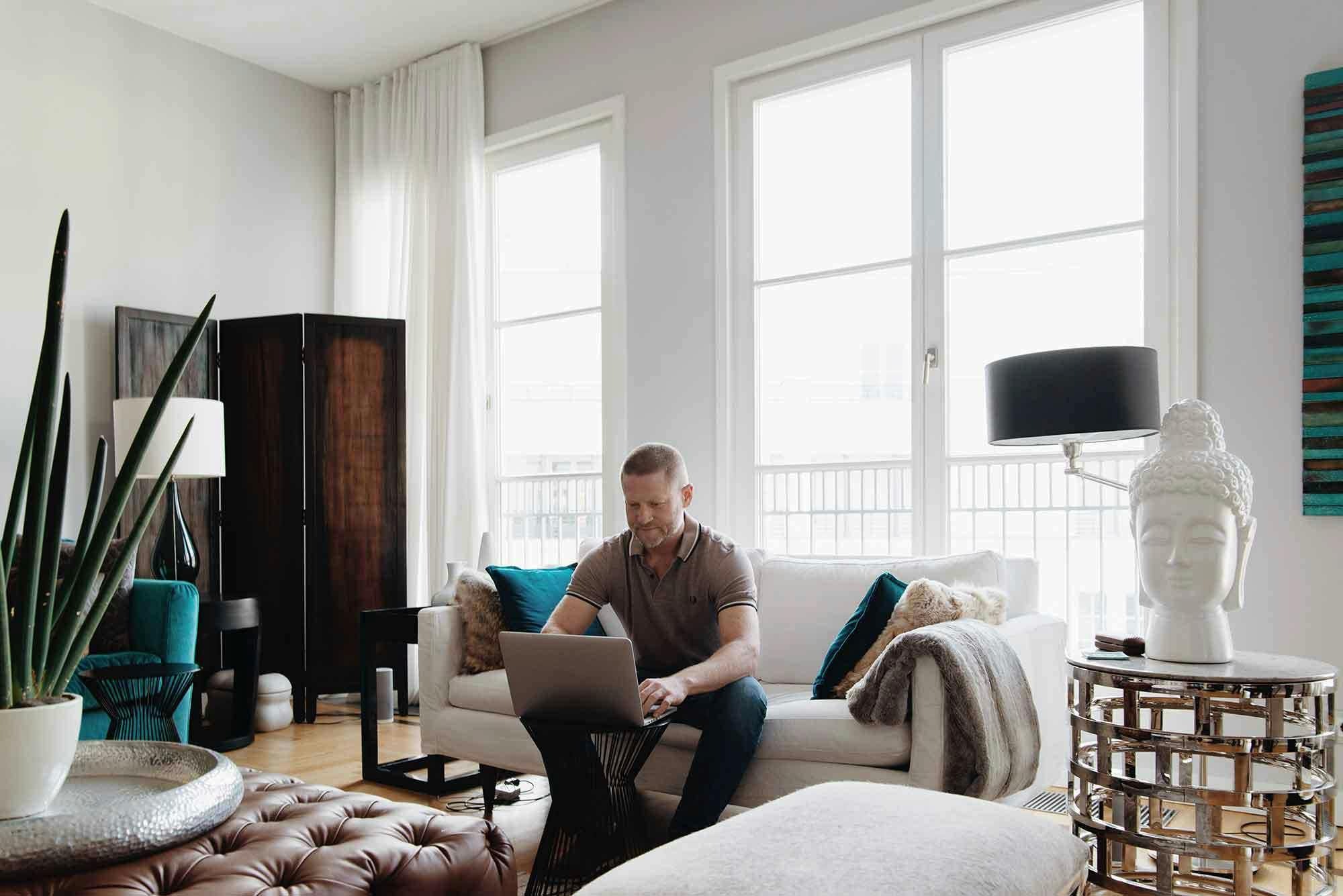 There's an American expression 'always the bridesmaid, never the bride', I sort of joke that it's me.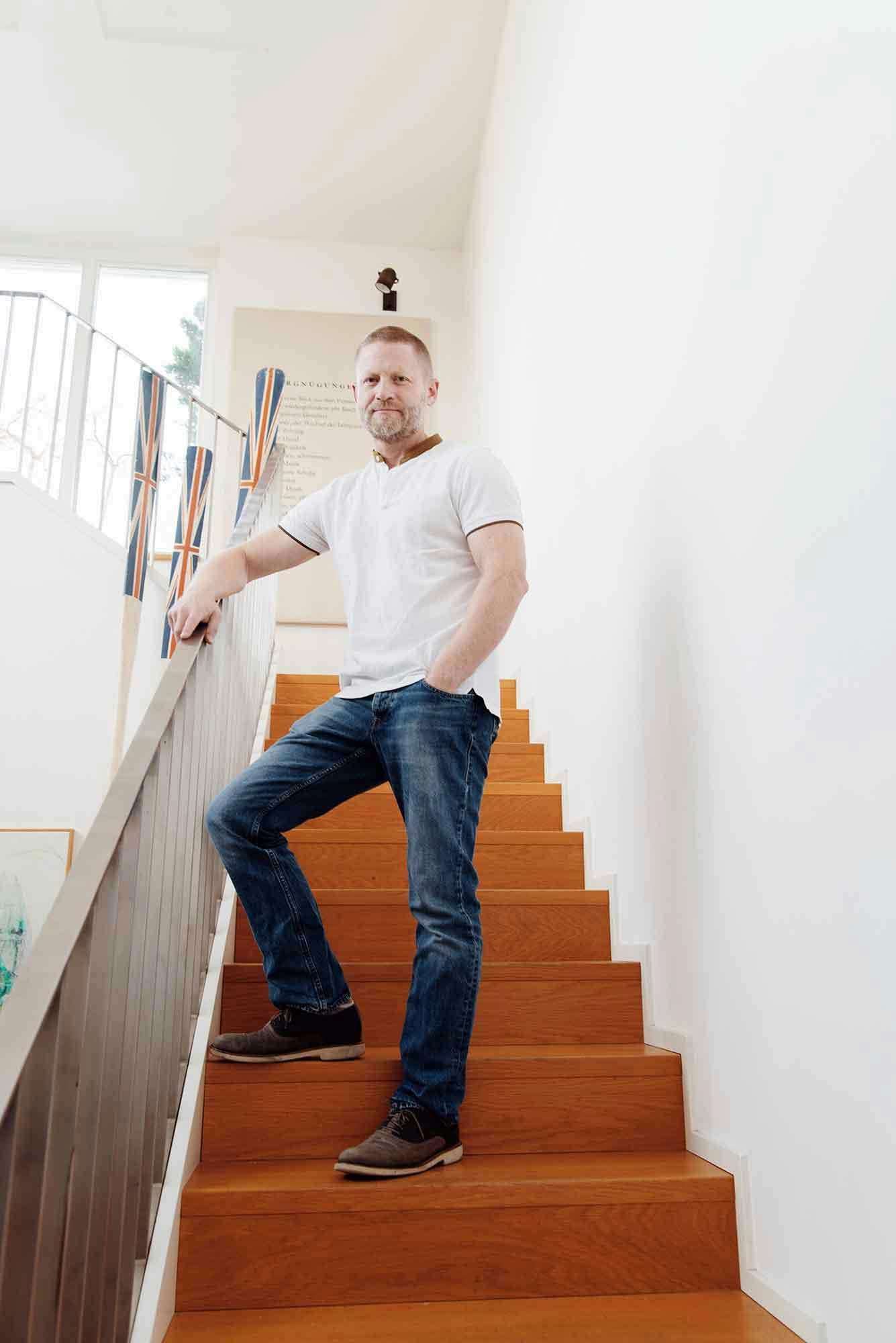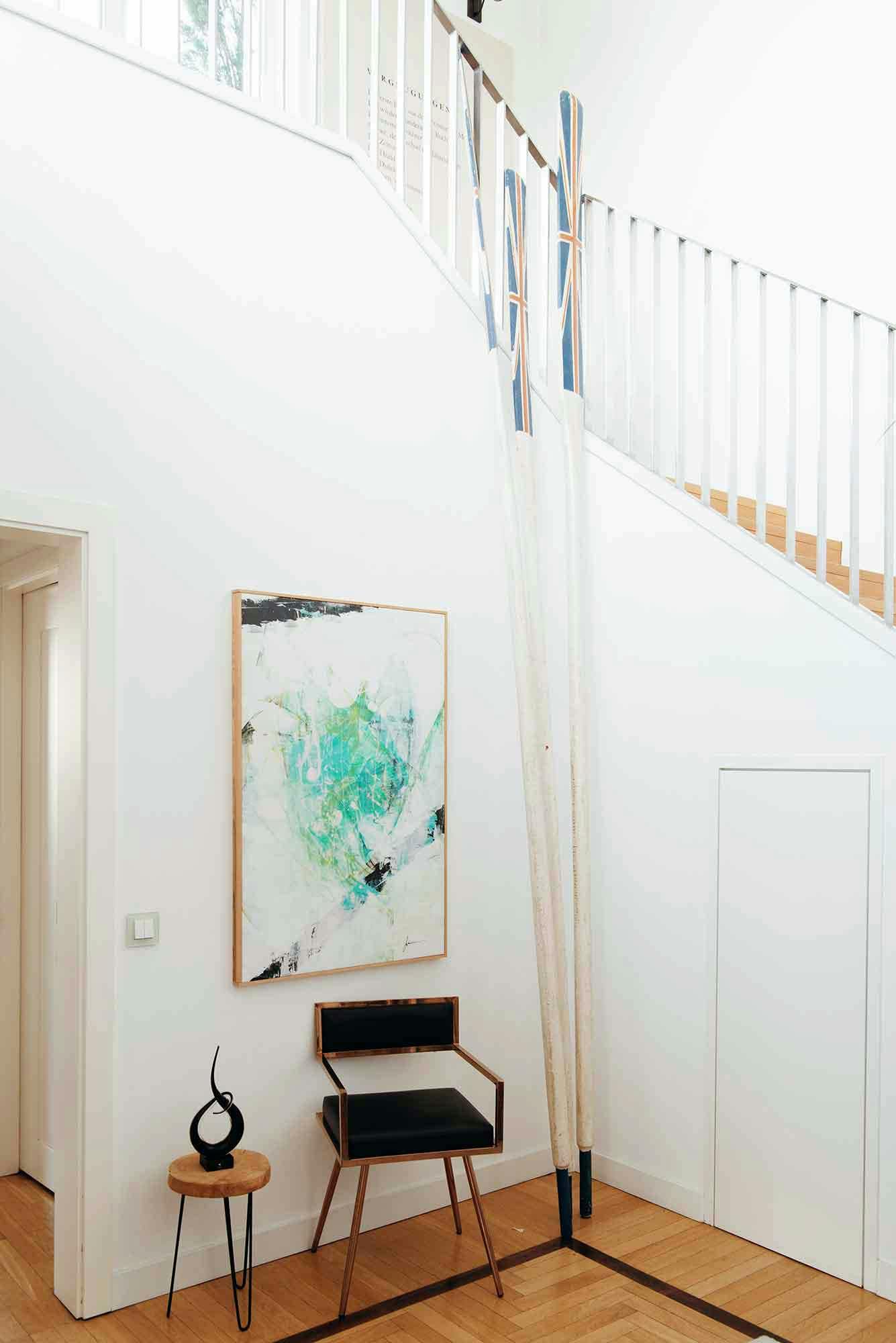 Three years later, he got a call from a headhunter, asking him if would take a position at a web security business "headed by some really smart people." The company was SiteAdvisor, and they built web security software that looked at the safety of millions of sites to see if they would try to install malware on your computer or spam you. 
This was the first time Kelly had taken an opportunity from a headhunter, and it brought him back into the startup world. He was again working as VP of Marketing, in the 2nd tier management role. Not being an actual founder didn't really bother Kelly, and he has a comical way of looking at it. "There's an American expression 'always the bridesmaid, never the bride', I sort of joke that it's me," he tells us. "I really don't yearn to be a founder. I'm perfectly happy being a member of the most senior team but without all the founder headaches. I'm super happy to be just the next level after the founders, which was the case at SiteAdvisor and several startups after that."
Kelly had only been at SiteAdvisor for six months before it was acquired by big security company McAfee. It was the exact opposite of what happened at isalvage.com, and resulted in what he describes as "my first life-changing financial event." He stayed with the company for two and a half years, marketing the SiteAdvisor product, commuting often to California headquarters, and working closely with well-known entrepreneur and then SiteAdvisor boss, Chris Dixon. To Kelly, Chris was not your average boss. "He taught me everything I really needed to know about startups and fundraising and really kind of guerrilla, viral, clever marketing - just a great, great mentor and incredibly brilliant guy." 
Once the required vesting period was over, Kelly left the company and re-joined Chris and the original SiteAdvisor management team for a new venture. The product was called Hunch, a site that made predictive recommendations for things you might like based on your individual tastes and preferences.
After three years, Hunch was acquired by eBay, which brought yet another financial windfall and the second acquisition he had been a part of. It also marked a move back into a bigger company. Throughout his career, Kelly has oscillated between large established names and smaller startups. Now he was part of eBay, and he couldn't quite visualise what he was going to do next. eBay were saying 'pick any role you want - for example we'd really love you to run paid search for women's garments in the U.S.. It's a $500 million category!' But this type of role felt too narrow and specific to interest Kelly. The company was so big that even senior roles were often very narrowly defined.
Instead, Kelly and his partner, Paul, decided they were going to travel the world. Kelly was just about to resign from eBay and take a break for a year. They planned it all out with detailed travel spreadsheets and were starting to make bookings. Then he heard about an opportunity at PayPal in Berlin, and everything changed.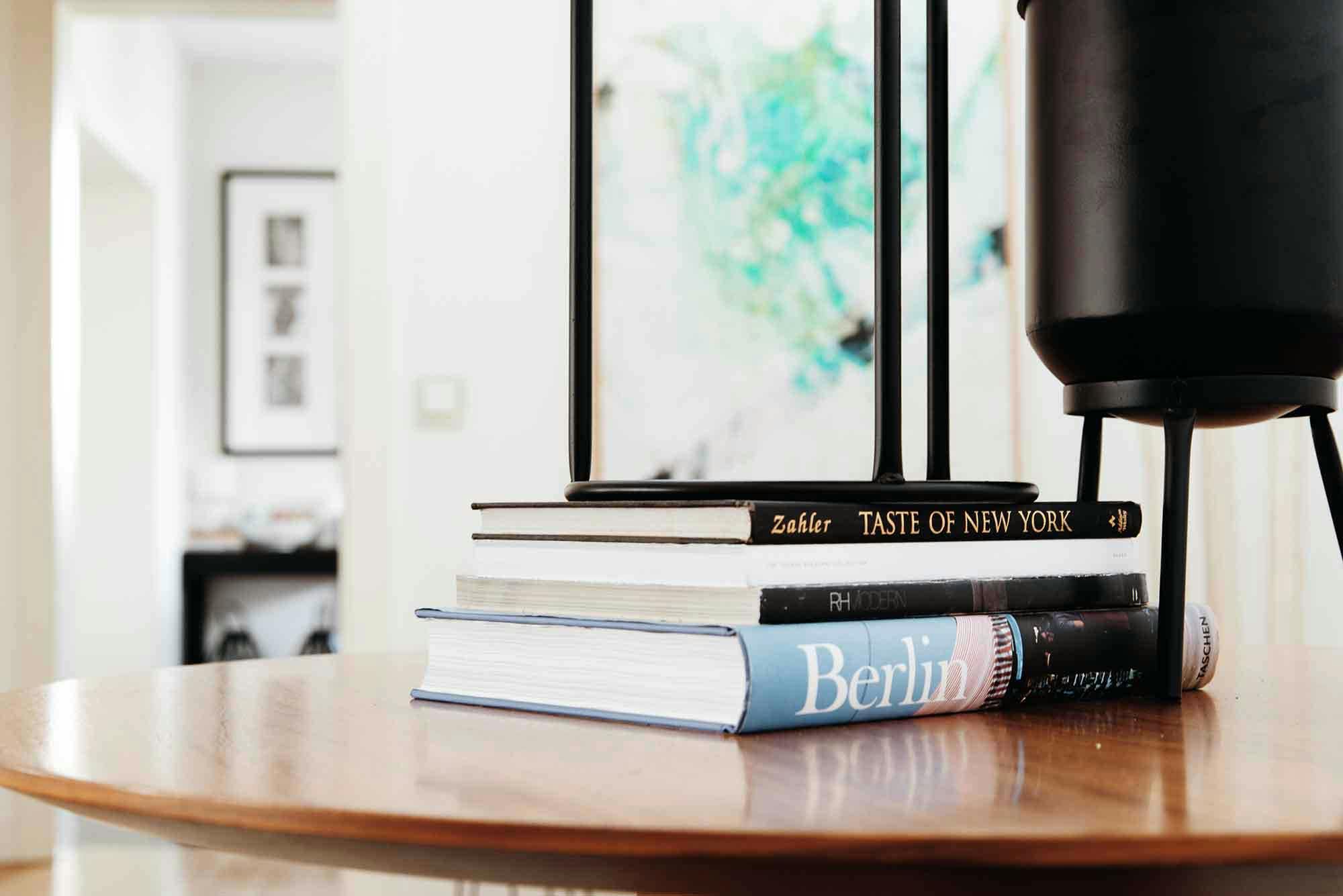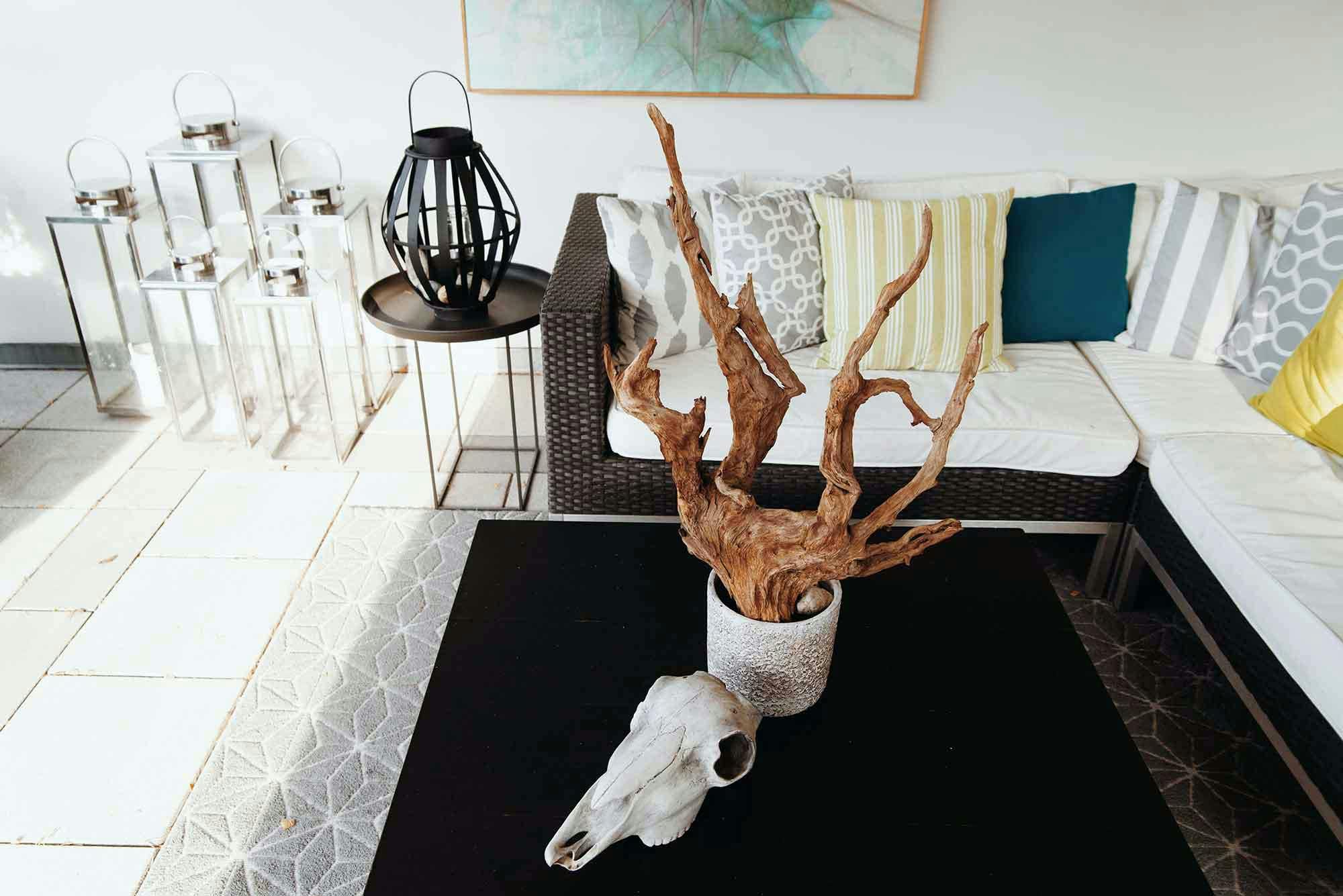 Back to Europe
The PayPal role was to run the marketing function for Germany, Austria and Switzerland. Kelly interviewed for the role and "it just worked out perfectly." So rather than traveling around the world, Kelly and Paul headed for a new life in Berlin. Moving to Germany not only satisfied Kelly's urge to travel, but also provided him with his next big learning and development opportunity. Whereas his other roles had been very centered around how he performed on the actual tasks at hand, this new environment was different. "PayPal, really, really focuses on people management skills, managerial effectiveness and team building. I had been at smaller companies for quite a while, and it was training that I'd not had for a long time. That was really important and valuable to me, and I had some catching up to do on the skills to manage a sizeable team."
Kelly views this in contrast to his previous roles and experience. "That was the first time I had seen it applied so rigorously and seriously. What's surprising is that's the one thing that Campbell's didn't prepare me well for. In my first director job with Campbell's in Belgium, I suddenly went from zero people or maybe one intern in Germany to a team of eight or ten people of various levels. They really hadn't prepared me well for that, and I don't think I was a particularly good people manager at that time." It was the key experience of learning how to manage a team, to retain people, to set goals and to keep people motivated that he carried forward to his next position, and it was something that would serve him extremely well. 
In December of 2015 Kelly again decided to dive back into the startup world, taking on the role of Chief Marketing Officer at the red hot fintech startup, N26. When he joined, there were only 80 employees, it operated in just two countries and had around 75,000 customers. Three years later, the company had grown to 700 employees, operated in 24 markets, had more than a million customers, and was valued at a billion dollars- a rare Berlin unicorn.
In the early days, the marketing team was a mere five people, including Kelly. One of the things that he was heavily involved in was the recruitment process, spending almost one third of his time on it. Kelly describes how they used a candidate tracking platform, with which you create scorecards for each of the candidates and what position they have interviewed for. When he left N26 two and a half years later he had filled out at least 1,000 scorecards. Each of these scorecards would normally include a 30 minute Skype interview, an office interview and a take-home case. Kelly confesses that "it was an incredibly involved process, maybe a little too involved sometimes, but you want to be very careful to hire the right people when a company is young because that's what defines the culture."
So far angel investing is the most expensive job I've ever had!
We asked Kelly what he considers to be one of the biggest marketing wins of his time at N26. "I think one of the real successes was the amount of organic growth they were able to attract without necessarily a lot of paid marketing at the beginning, and that's because the products spoke for themselves." An attractive and user-friendly product led to the next boon. "Friend referrals were super important for the growth of the company. We produced a lot of content that people were finding organically and the acquisition math becomes really beautiful when suddenly 50% of your growth and traffic is not from paid channels."
Since leaving N26 in mid-2018, Kelly has stepped out on his own and took on the role of an angel investor and advisor. It's something he had been thinking about for a while. So far, he has invested in about 15 startups, and his chosen city has an impact on this too. "I love being in Berlin because I feel like Berlin is maybe 20 years behind Silicon Valley or 10 years behind New York, and I mean that in a good way. There's an incredible amount of tech innovation happening here, but the valuations are not so out of reach like they are in California. I've observed that founders in Berlin are just as hungry, but maybe a bit more financially reasonable early on, as compared to the US." 
Being in Berlin means that he's better positioned to meet and work with the companies he invests in face-to-face, and also to learn new things himself. "It's been super fun to work with founders directly. I prefer companies that are actually in Berlin so I can spend time in the office and get to know people. It's been fun to learn about new sectors, from agricultural soil testing to new recruiting platforms to green energy. It runs the gamut."
This is the first time that Kelly has worked for himself independently without being part of a company. His career path has changed again, but it seems that he will be on this one for the foreseeable future. "So far angel investing is the most expensive job I've ever had! It's early days still, so nothing has paid back in cash yet, although there have been some nice paper gains already. It's going to take years before there's some cash return, but in the meantime it's fun and I'm in it for the long haul."