Tell me about your background and how you ended up in your current job. 
My academic background is in health care economics, which isn't necessarily the kind of background you would need for my current job, but it still helped me a lot to get where I am today. I applied to medneo because it's a young company in the health care sector and it seemed to be a good fit for me. I started with classical project management in a variety of fields – finance, business development, operations, center ramp-ups and IT. In the end, I stayed with the IT department and found I was fascinated by the challenge of how to facilitate teams using agile methodologies.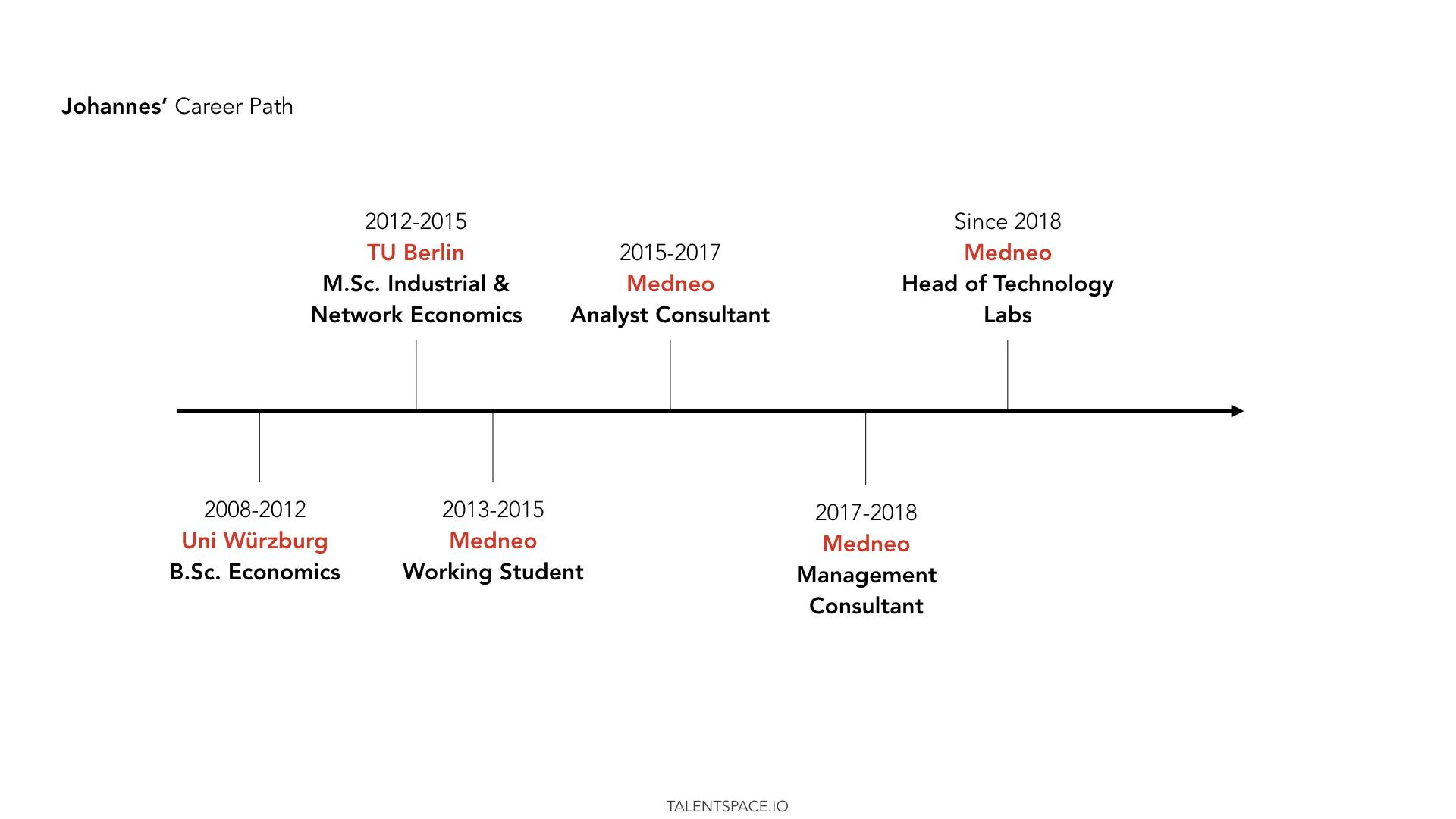 Could you walk me through what your role; how does your typical day/week look like?
I have a lot of meetings that I moderate and mediate. I help people to set the right goals for discussion and work out how to reach agreements. I can do this because in my role as the Head of Tech Project Management I need a complete overview of what is going on in our department and to know if the priorities and scopes are set correctly. I also spend a lot of my time communicating with people about what problems they face, like new unforeseen requirements or projects, and how to handle these challenges accordingly.
What qualities does someone need to succeed in this role? 
You need to be very patient, a good listener, and be able to understand situations and context quickly. At the same time, it requires being structured in order not to be overwhelmed by the amount of information you need to process.
What's the most fascinating thing about your job? 
You work together with people the whole day and help them to work as a team on the right topics. Doing it right, everybody enjoys working, and as a result the company succeeds.
What challenges do you face in your position?
Every person is different and has a different way of communicating and different needs. You really need to get to know people and understand their current situation – including their workload and private life – in order to do the right thing in the end.
What advice would you give someone trying to break into your industry? 
Use the right key.