Tell us about your background and how you ended up in your current job.
I was born and raised in Cologne and went to university there too. My first internship was in a marketing agency, and then my first real job was in e-commerce in 2013. A lot of e-commerce shops were starting around this time and I was getting more into the area, building online marketing and e-commerce strategies for companies. After working there for a few years, I wanted to get into a company that was deep in online marketing and operating on a large scale. I found ABOUT YOU and it was the perfect fit. Their strong growth and online marketing focus really appealed to me. I moved to Hamburg to work for the company in the summer of 2018, starting out in Search Engine Advertising (SEA). Now I'm responsible for Paid Search (Text Ads and Shopping Ads), Price Search Engines and Affiliate-Cooperations in the 10 countries we are currently active in.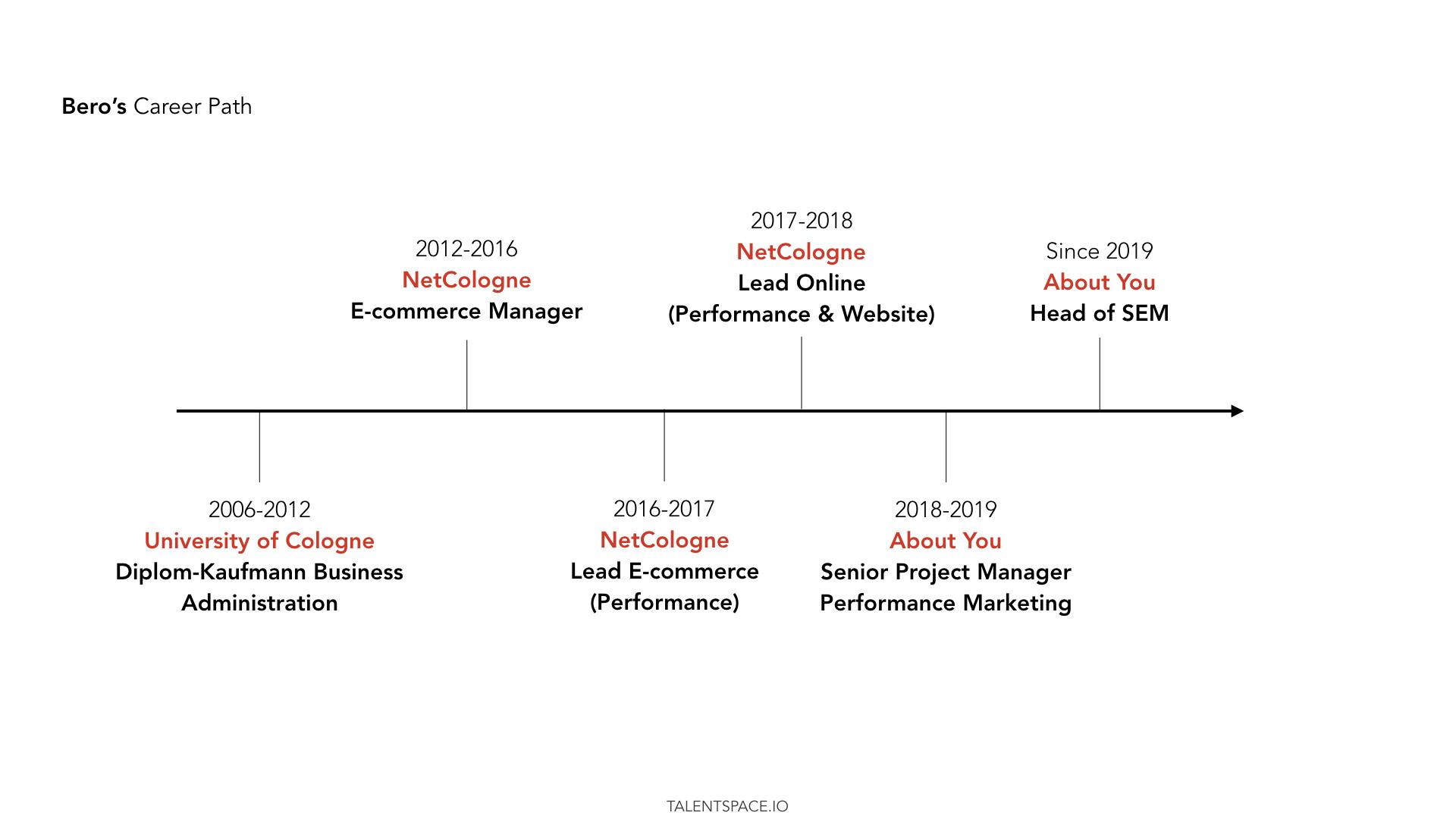 Could you walk us through your role? What does your usual day or week look like?
In performance marketing, I work with the performance marketing managers and look at the performance of their respective channels. For example, we would look at our Facebook and Google advertising campaigns in a specific country to see how these channels performed, examining how much we spent, what our cost-to-revenue relation was, if we were above or below plan, and what kind of analysis we need to conduct to optimize those channels. 
My role is to enable the people in my team to perform in the best way possible. I need to remove any roadblocks they might have in their way. We believe in giving performance marketing managers of all levels – seniors, juniors, interns and working students – a lot of responsibility for specific countries and channels, while providing guidance. At ABOUT YOU we believe strongly in ownership.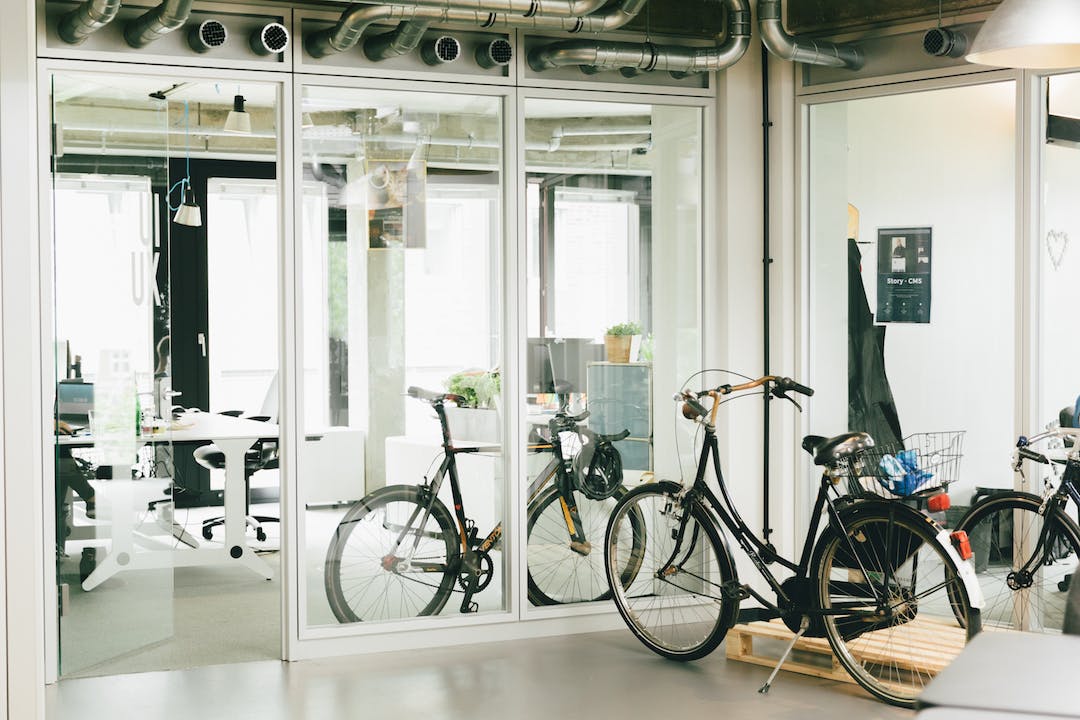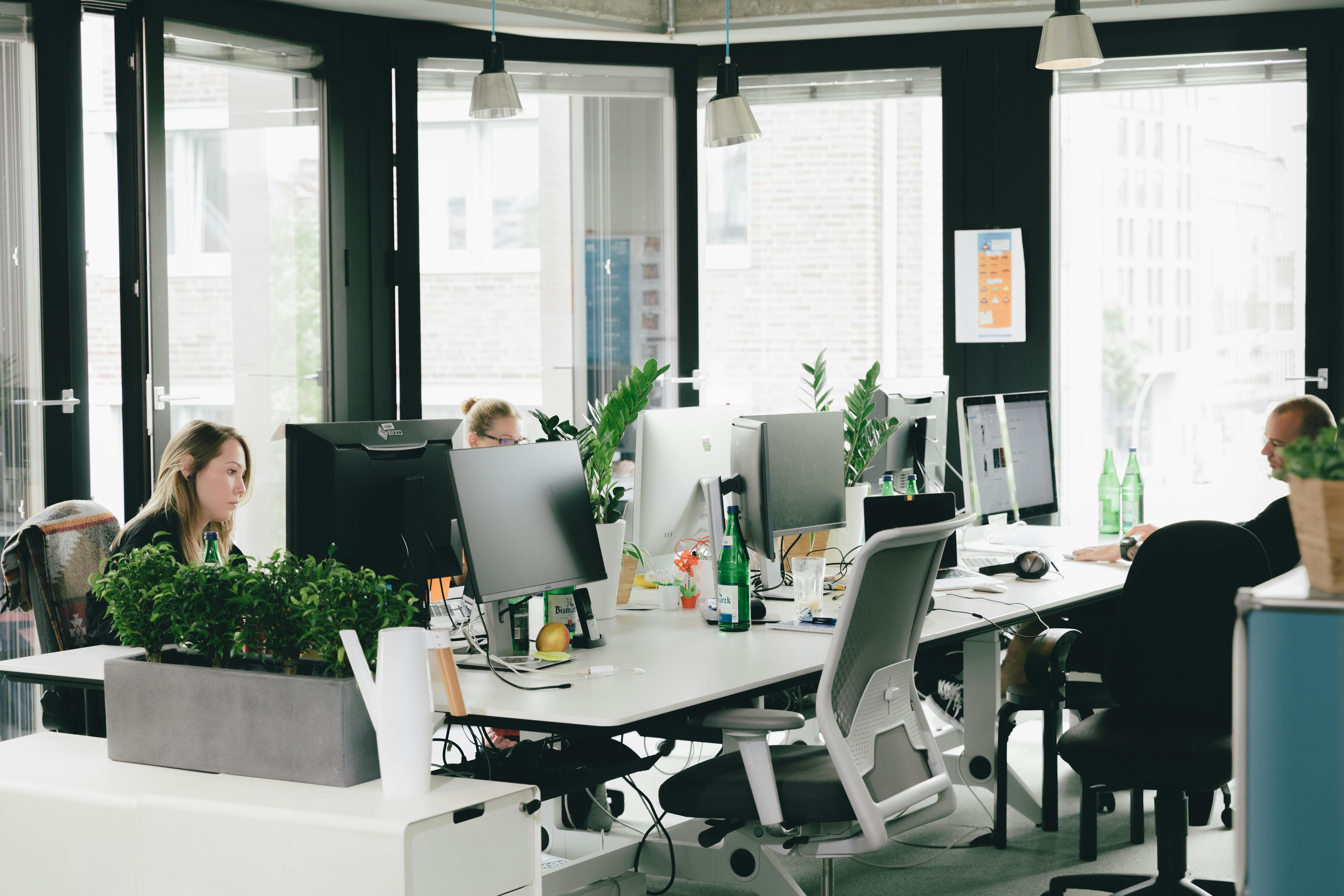 What qualities does someone need to succeed in your role? 
In my role, you have to be able to enable and motivate people to be their best and to prioritize effectively and understand what is and isn't important. Knowing what isn't important is often more essential. You need to know what can be cut and what isn't working anymore and to see what no longer makes sense. 
Within the teams, performance marketing managers at ABOUT YOU need to have strong analytical skills. We work a lot with Excel – analysing, number crunching, optimizing. A data-driven mindset is really important at ABOUT YOU.
What's the most fascinating thing about your job right now? 
For me, it's being a part of the incredible rapid growth of ABOUT YOU. It's really cool to play a part in that, to launch in more and more countries, to optimize, and see the effects. You can quickly see the impact of what you do, unlike in a big corporate where you do something and you don't really see the results. It's really nice that we are still able to do that, even as we grow.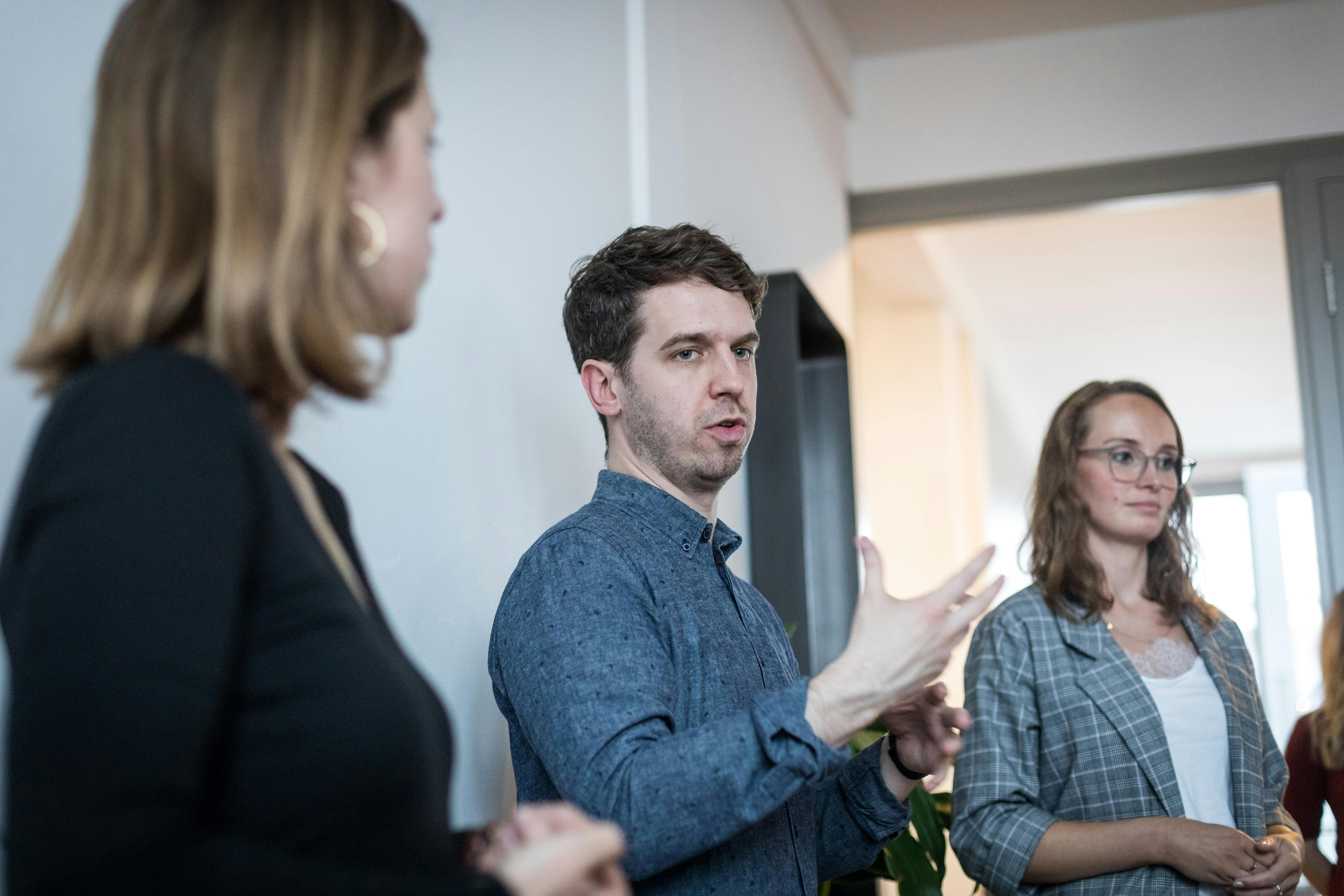 What sort of challenges do you face in your position? 
One of the challenges is to understand a new country, and to quickly understand the channels in those countries really well. Channels like Facebook, Instagram and Google have different maturity levels in different countries. When I started at ABOUT YOU, I understood performance marketing channels in Germany really well and I thought other countries would be more or less the same, but that's not the case. For example, in some countries Google Shopping didn't even launch until very recently, so what works in these places can be very different. You need to be able to adapt very quickly and to execute certain strategies for specific countries. That is really challenging, but also a lot of fun!
When you move into a market, such as Eastern Europe, how do you understand what channels work in different countries? Is it purely data-driven or do you use other techniques?
Before we start in a new country, we gather as much data as possible for that specific country. We talk to people from Google and Facebook to ask them how the channels perform in that country and what maturity level they have. Then we test really radically, figuring out what kind of channels work and then scale them. When they don't scale, we decrease them really fast and try other channels. We're really fast at gathering information in general.
Are there any fun or interesting facts about moving into a new market?
Yes, there is a fun fact actually. In the past, when we entered the Eastern European countries, we were really amazed by the sorts of payment they use. Around 10 or 15 years ago in Germany, a lot of people paid the delivery persons directly for the package. So, the person that delivers the package gets paid in cash for delivery. Nobody does this in Germany anymore, but it's the most common method in the Czech Republic. We only knew when we got there, and given that at ABOUT YOU delivery is free, including returns, this was a little difficult, but we figured it out!
Another fun fact is about Romania. People didn't believe that they could order something for free shipping and free return, and people would be on social media saying that it can't be true. We had to really explain to people that you can order and return things for free. It's really amazing to see the different maturity levels between countries.
When I tell people I work in marketing, they still think it is a lot more subjective and creative, and that all you do is talk about which advert or product you like better.
What are the common misconceptions people have about e-commerce or the role you work in? 
When I tell people I work in marketing, they still think it is a lot more subjective and creative, and that all you do is talk about which advert or product you like better. But we're so much more data-driven and fast, and it has nothing to do with the marketing style of seven or eight years ago. You have to be very analytical and data-driven. You need to understand how e-commerce works and understand the tech and how a website works.. This understanding of tech and data is something that people still underestimate when they think about marketing. 
What advice would you give to someone who wants to break into the industry and become a marketing expert in today's world?
I think it's really important to follow the market and to see what kind of projects are successful and which ones are not. Look at what scales and what doesn't scale. You should work to understand data and analytics because there is a huge demand for that skill set, not only at ABOUT YOU but in a lot of different companies. Being able to think analytically and execute on a high level in a very fast way is something that is very important that will take you to new levels.