Tell us about your background and how you ended up in your current job.
I was born in Lithuania a few years after the collapse of the Soviet Union and grew up during the time when the country was transitioning from communism to capitalism. Growing up in a small ex-USSR country inspired my interest in business and made me hungry to explore the world. I started my first business at age 18 in the UK, then later worked for Rocket Internet in Australia and at food-tech startup Dahmakan in Malaysia. Working in the food-tech industry, I learned about the huge inefficiencies and opportunities in the food supply chain. When I heard about Choco, its mission and its global outlook, it instantly resonated with me. Building a global startup while solving one of the most pressing problems sounded incredibly exciting.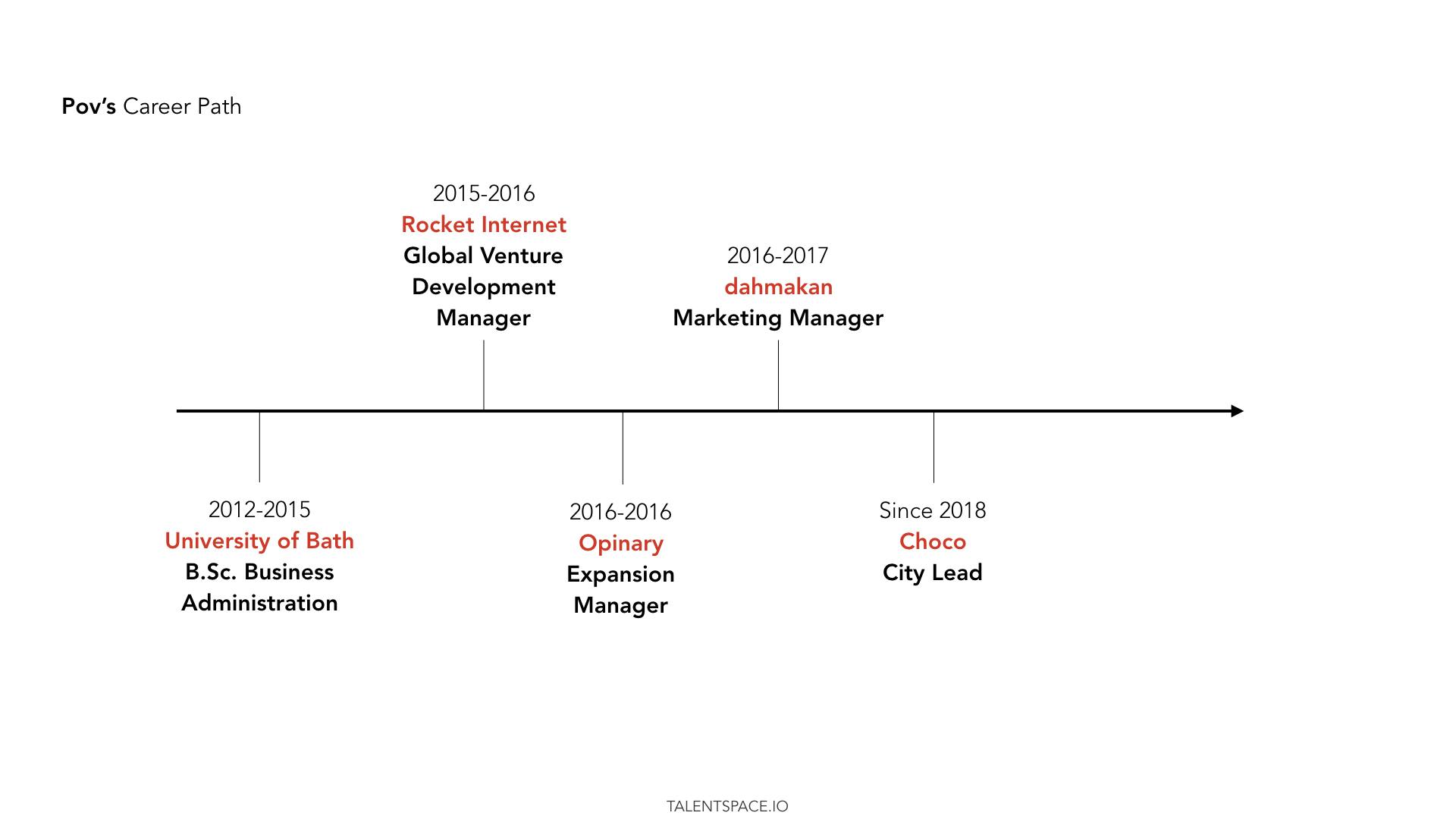 Could you walk us through what your role; what does your typical day/week look like?
As a GVD (Global Venture Development), your job is to grow the business in key markets around the world. You join one of our expansion teams and focus on the roles that drive the business forward – usually in a business development or operational role.  Global Venture Developers are the special forces that help grow the business in some of the most exciting regions in the world.
What qualities does someone need to succeed in this role? 
Team first mindset: you must put the success of the whole team above the individual. You must deeply, genuinely care about the wellbeing and the success of others around you, and make sure that others always feel included and cared for. 
Humility: be willing to get your hands dirty and to have no ego in learning from feedback and observing.
Mission-driven ambition: you have to be obsessively focussed on succeeding in our mission and willing to work very hard to make it happen. A Chocorian is extremely ambitious, driven, hard-working, and wants to grow fast, both personally and professionally.
What's the most fascinating thing about your job?
It feels great to put in the long hours knowing that you are working on something impactful, exciting, and great for the environment.  I also get to work with incredibly kind, smart, and driven friends. It's fascinating to learn how to build a company by building a company. Each GVD team has a very high degree of autonomy and are the founders of their market. 
What challenges do you face in your position?
When starting GVD, it can be difficult to deal with being rejected when meeting with restaurants. It requires a certain mental toughness and an absence of ego to keep energy high, remain positive, and always move forward. Luckily, a GVD always has a great team of friends to rely on at any time. 
What's the one misconception people have about your industry/position?
I don't know if this is a common misconception, but I used to see business as either purely profit-focused or socially-focused. Now I truly believe that you can be successful at both and that businesses should have a genuine social component to be competitive in the future. 
What advice would you give someone trying to break into your industry?
Be part of a team. Building things together with other people, team sports, and organizing events with other people are great ways to develop a strong team mentality.