Tell me about your background and how you ended up in your current job.
Close to graduating with my MBA from ESADE Business School, I considered going back to consulting since all my pre-MBA work experience was in consulting, and it felt like the comfortable thing to do. However, after interning at a technology startup in Berlin, I realized I wanted to work at a fast-growing technology company with a culture that values ideas over hierarchy, celebrates differences, and encourages its employees to take risks to foster innovation. That's why I applied for a job at Uber Eats through LinkedIn. 
During my interviews, I met potential colleagues who I was super impressed by as they were all very intelligent and passionate about their work. However, I didn't hear from the recruiter for three weeks after giving my presentation in a final panel interview. I assumed that I was rejected but wanted to give it one last shot. So I traveled to Amsterdam and asked to visit the office. They agreed, and just one day after my visit, I got the call informing me that I got the job. I'm very happy that I didn't give up because working at Uber is very interesting, and the Uber culture is exactly what I hoped it would be.
What does your typical day/week look like?
In my role as EMEA Enterprise Sales Analyst, I'm responsible for reporting on and analyzing sales and restaurant partner performance data. This data is then used to develop the B2B sales strategy for Uber Eats and aid the sales teams in the market to perform at their full potential.
Usually, my day revolves around digging deep into data, building reports, forecasting trends, learning about the sales pipeline from the various markets, and brainstorming how to solve sales challenges related to closing new Enterprise deals with the central teams and leadership.
I must say, though, that at Uber, most of us don't have a 'typical' day or week. In a fast-growing company like Uber, priorities can change daily, and we have to adjust our work accordingly.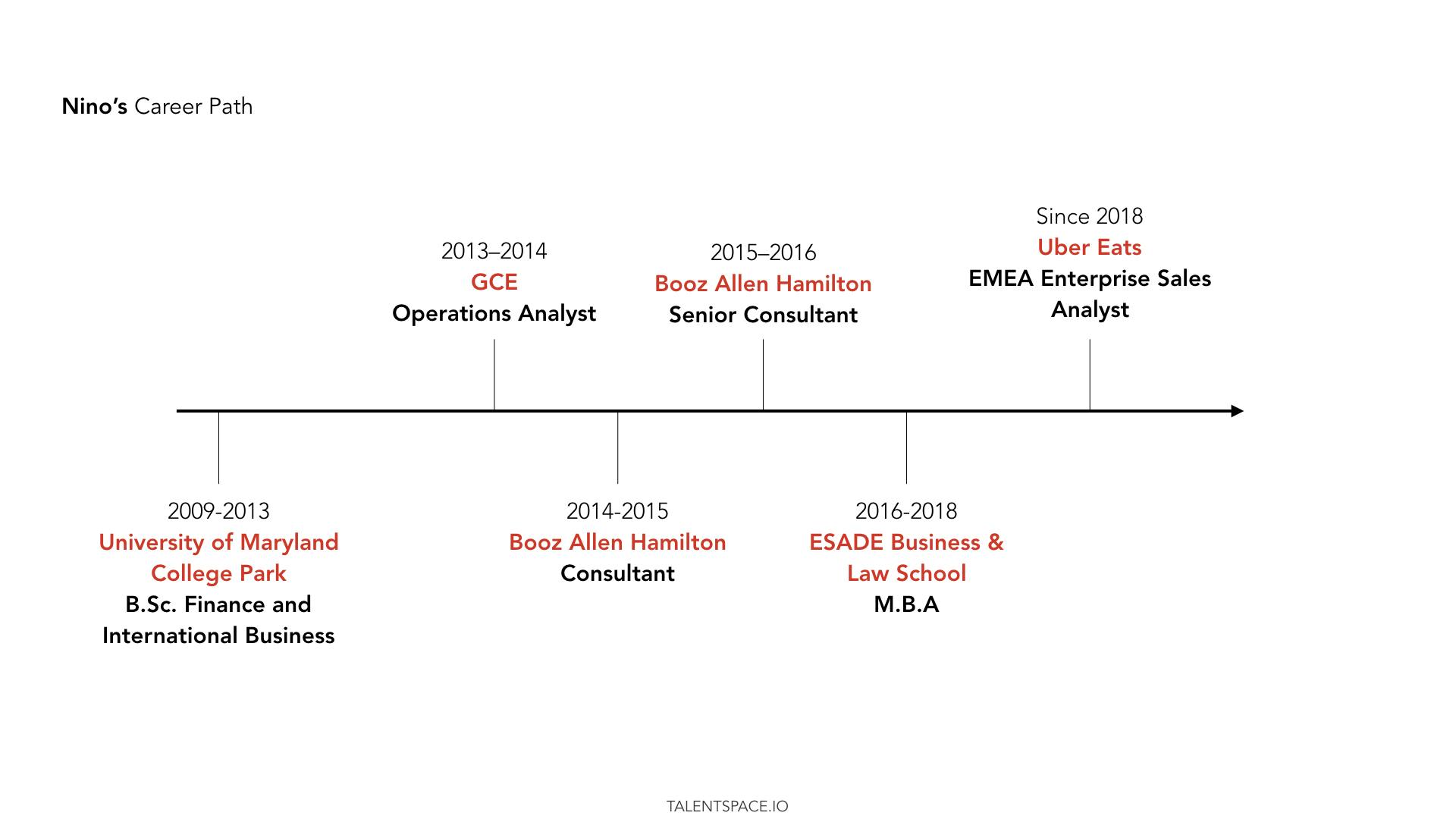 What qualities does someone need to succeed in this role? 
For my role, in particular, you should be analytical, curious, someone who enjoys investigating problems, and also possess some hard skills like querying.
I'd say that successful Uber people are self-starters, problem-solvers, and have grit. There are numerous issues to solve at Uber related to everything from product engineering to customer experience, and the employees are encouraged to be independent at identifying those problems and providing solutions. This gives us a chance to work on projects we're most passionate about. However, it also requires us to show initiative and follow-through in order to be successful.
What's the most fascinating thing about your job?
I find my colleagues to be the most positive part of my job. They're smart and curious individuals who are always up for a challenge. Their energy is quite contagious.
What challenges do you face in your position?
Working at a fast-growing company provides many opportunities but also creates ambiguity. When things change fast, it's hard to stay stable and think long term. For example, in the past two years, my team has experienced three rounds of reorganization, and each round produced new (sometimes conflicting) priorities. This can be frustrating, and the lack of clarity about the future can create a lot of anxiety. However, being comfortable with ambiguity and taking risks is part of any job at Uber. 
What's the one misconception people have about your industry/position?
The biggest misconception about the food delivery industry is that we're each others' greatest competitors. In reality, Uber Eats competes not only in the food delivery industry (which is a very small fraction of the food industry), but it also competes with home cooking and eating out. 
The food delivery industry is growing and evolving daily, and Uber Eats works hard to get the most out of this growth by tirelessly building new and innovative products like virtual restaurants, dark kitchens, pick-up, etc., that make people rely more on Uber Eats and less on cooking and dining out. 
What advice would you give someone trying to break into your industry or land a job at Uber?
Show curiosity and get comfortable with data.