Tell us about your background and how you ended up in this position.
My background is in Statistics and Mathematics. Prior to Palantir, I was working in NYC at a bank as a quantitative analyst, then as a quant trader. My job then was quite repetitive and there was little room for innovation. Palantir reached to me one summer to see if I was interested to come over their office in the Meatpacking District. I immediately enjoyed my interactions with the people and loved the interview questions: it was all about solving real-world problems with data. I guess the crush was mutual, because I decided to quit my job and join Palantir — a decision that to this date I don't regret.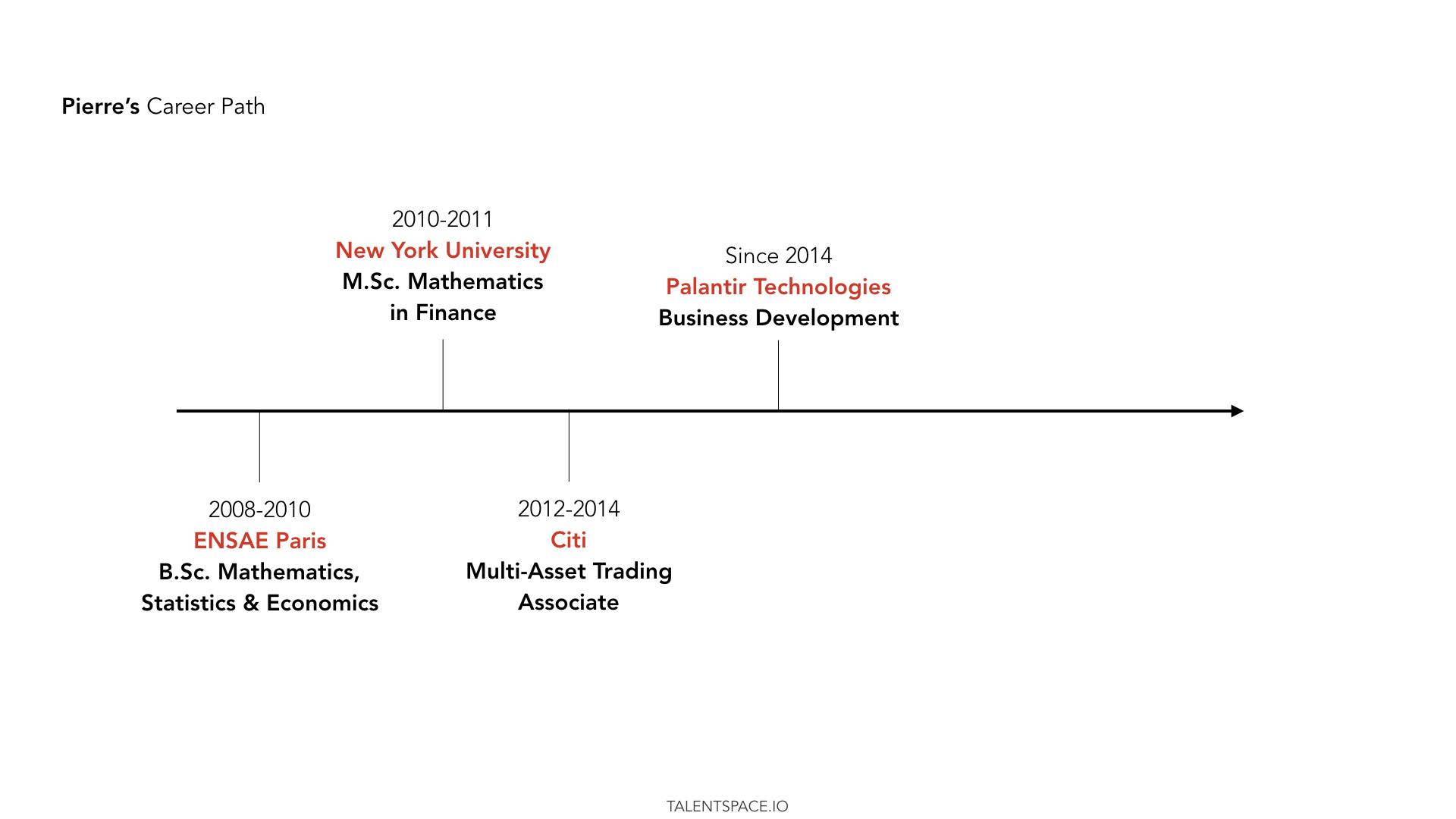 Could you walk me through your role; what does a typical day or week look like? 
As a Deployment Strategist, you're in charge of deploying Palantir software to the clients you work for. You're dedicated to one client at a time, helping them make better use of their data to actually drive decisions about their business and operations. All of my work is with commercial clients, although we work across government, commercial and nonprofit projects. A typical week is a good balance between hands-on and hands-off activities. External-facing activities include meeting users and stakeholders to understand their needs, collect their feedback on the software and train them. More hands-on activities are focused on the execution and actually implementing and customizing the solutions for the client. They involve data integration, data analysis, building frontend applications, workflows and more to deliver direct impact to our partner organizations.
What are the most important qualities that you need for your role? 
First, you need to be very mission-driven, focused on getting things done and delivering outcome and value. That's really important. Of course, you need to have a genuine interest in data because what we do is use data to solve real-life problems like business problems or problems impacting our society. You need a good balance between an interest in data and an interest in understanding and solving real-life problems. So it's a healthy mix of those two factors. 
What is the most fascinating thing about being a Deployment Strategist?
The most fascinating thing is that in one single position, you actually get to do many different jobs and deliver direct impact. One day, I may be a data scientist with my head down working on something very technical. The next day, I'll be training a room of 20 people to use the platform. The day after that, I'll be meeting with the CEO and CIO of the company to agree on a strategy and present results to them. It varies from one day to the next, but in the end, you get to see the result of your work being used by dozens or thousands of people, delivering tangible impact from stopping human trafficking networks to reducing flight delays due to airplanes' maintenance.
What are the biggest challenges you face in your position? 
One of the biggest challenges is that changing the way people use data often requires changing ingrained habits. Our work involves a real cultural and organizational element.  This process takes time, especially in large companies with many departments all over the world. Disseminating and getting changes adopted by a wide range of users can be a true challenge.
Software for integrating, visualizing, and analyzing information
2000+ employees

Palo Alto, California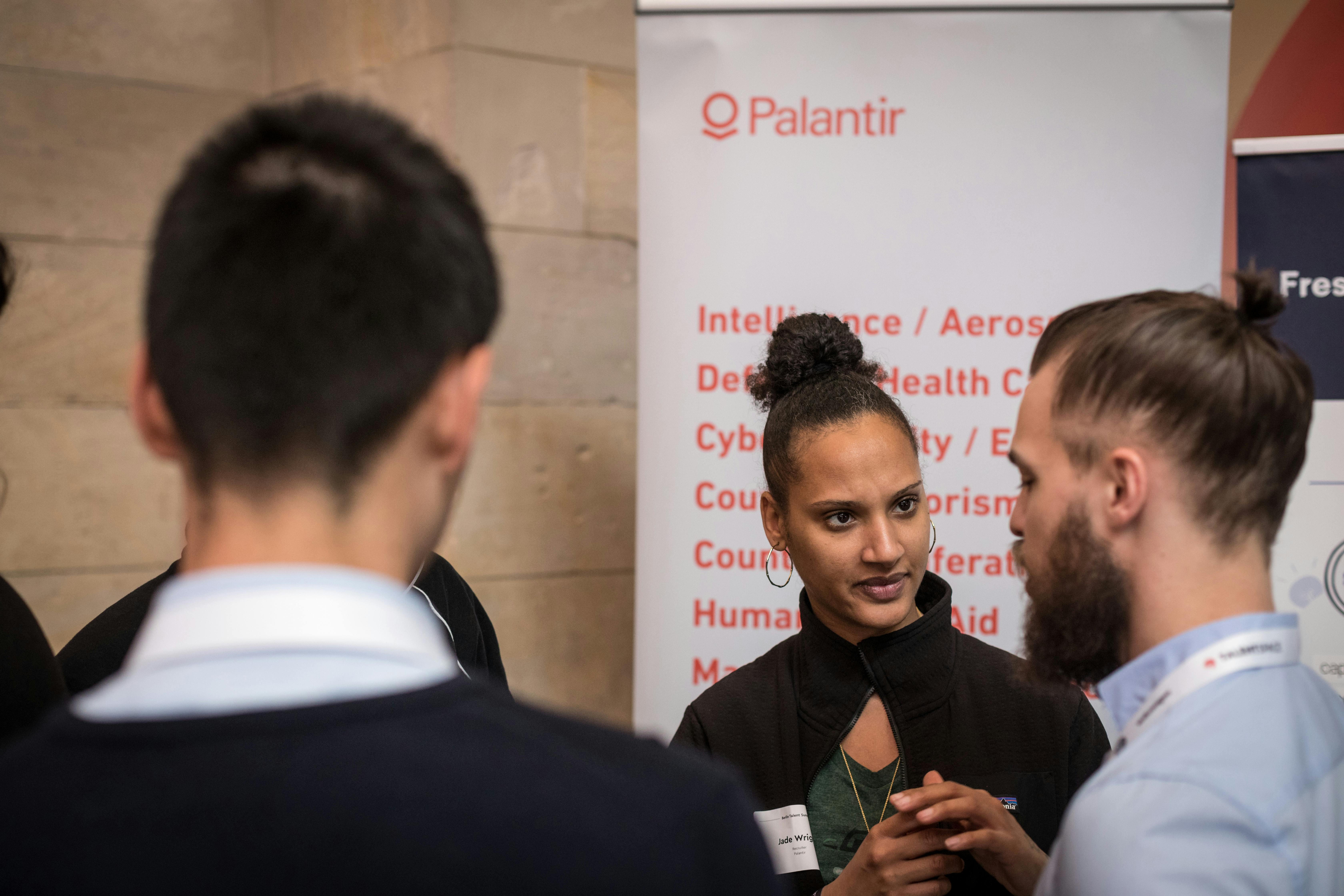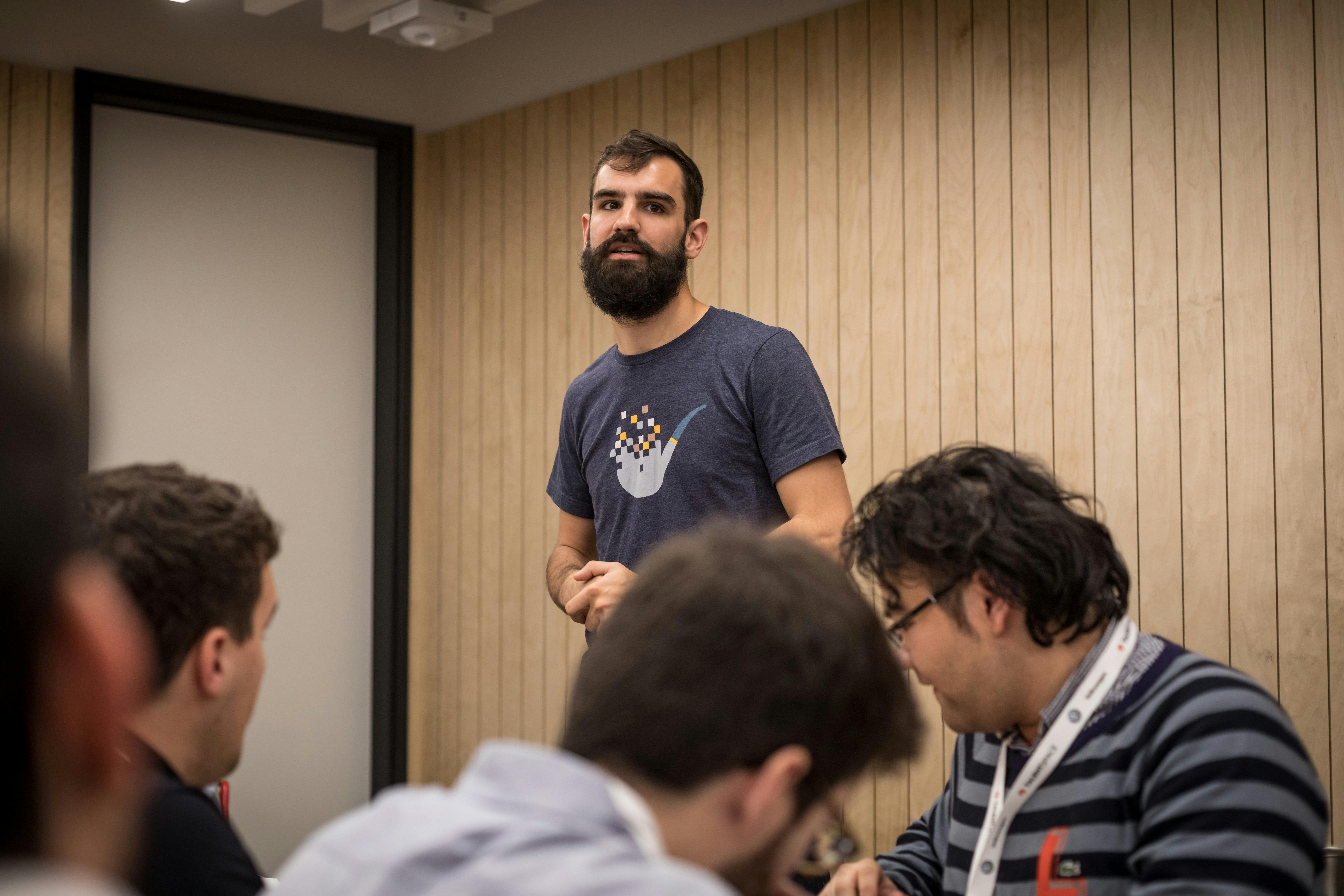 What are the misconceptions people have about your industry?
One big misconception is that Palantir uses the data of the client it works for, which is not true. We are a software provider and we enable clients to use their data, but we are not capturing their data in any way. It remains their property. Another big misconception is that we deliver almost magical solutions. The reality is that the bulk of the value comes through data integration, and integrating data in large, multinational companies that have stored data in different formats and in different places over time is really hard. There are no shortcuts. These are probably the two most common misconceptions. 
What advice would you give to people who want to work at Palantir? 
My advice is to be honest with yourself. There's no magic path. People at Palantir come from very different backgrounds, career-wise and study-wise. What you need is simply to be very mission-driven, to want things to change for the better, and to have a genuine interest in data and technology. For people who want to work as Deployment Strategists, I would recommend getting exposed to difficult problems involving data or organizational change, ideally both. 
Do you think having a background in mathematics is important for this role? 
No, not really. You don't have to have a background in mathematics or in computer science. Come with your drive and your energy – that's what matters.