You founded your first company, Aionics, back in 2002. What inspired you to become a founder at such a young age? 
Back then, I wasn't really thinking about founding a startup or anything like that; it was actually based on a need I had. My friend, Oliver, and I were building websites for customers and it was a pain to host these sites. A lot of servers that we could rent at the time didn't have the proper environment for our websites to run smoothly. So we decided to just host the websites ourselves. It wasn't really a business decision, more of a case of trying to fix a problem we were facing, which resulted in registering and creating a company to do it. It happened quite organically.
Would you recommend that other people start a business early on in their careers? 
I wouldn't make a general recommendation that everyone should do that. It's a very uncertain path, you're not going to earn money early on, and you have no security. For some people, it makes sense; if for example, you're an engineer fresh out of a technical university, and you have the financial ability to explore and no pressure to get a job immediately. If you know what you want to do and it's your own idea, I would certainly recommend it. 
In the process, you'll meet like-minded people and figure out whether it makes sense for you to start a business. It's the first step in the entrepreneurship journey – the freedom and uncertainty. If you've just left university and have no commitments, then it can be a good idea. You'll figure out whether you're comfortable with it or not. And if you're not, then you can still decide to join a company.
If it's a choice between uncertainty and security, why choose uncertainty, and how could someone make the most of this period? 
You can put yourself in a position of uncertainty. Let's say you're unsure and have the urge to apply for a job because you want to have security. Instead of doing that, you can make a conscious decision to put yourself out there. There are lots of events in Berlin that deal with topics about entrepreneurship. Attend events, speak to people, maybe you'll find someone interesting with the idea that you like. You can attend machine learning meetups, blockchain meetups, take a month, two months, whatever it takes. At the end of the day, no one is going to kill you if your CV has a three month period of you attending big data meetups.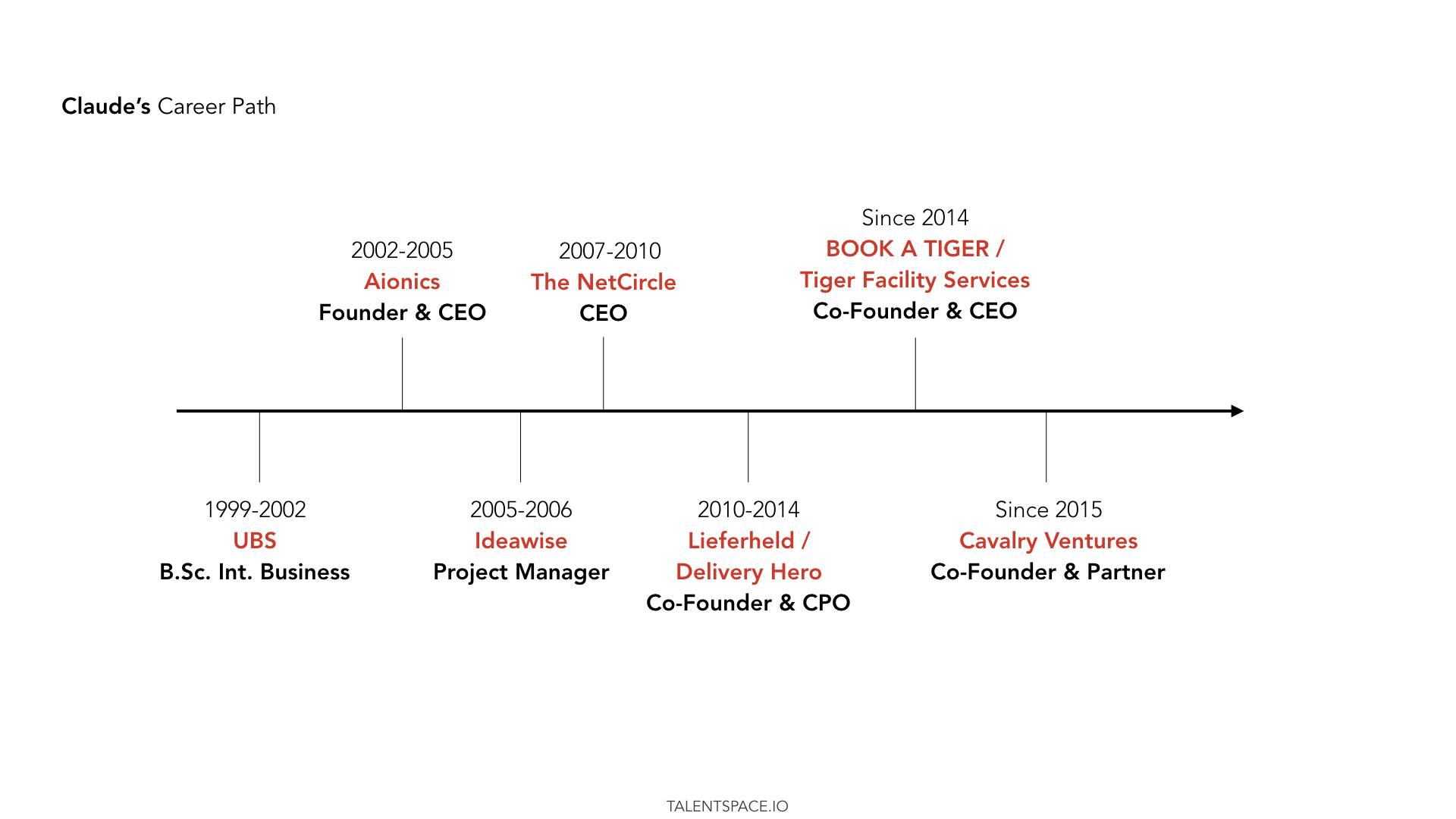 Do you think people making that decision should set themselves a timeline? 
I think so. You should have certain milestones that you want to achieve because it prevents you from being lazy and going down a path that leads nowhere. Give yourself 60 days to make up your mind as to whether you want to start a company or not. Then you have a timeline where you can work out what you're going to do, and this will help you with the decision-making process. Otherwise, you'll probably end up in a state where you're stuck between your couch and your fridge, and you don't know where to go. It's good to have a goal and milestones to work towards.
Where do you get the drive to keep starting companies?
I guess I just like building things. I've been involved in web hosting, software development, dating websites, cleaning, food delivery, venture capital, and I'm a banker by trade. I'm all over the place, but one commonality is that I like to build things, either on my own or together with other people. I loved Lego when I was a kid and I guess it just carried over. I never built anything based on a plan and never looked at the box - I just enjoyed the building process. I don't usually have any particular purpose when it comes to building a business other than to just create something. 
Is this desire to build things a common trait you see among the founders you meet or invest in? 
Not necessarily, but it is what drives certain people. In our portfolio at Cavalry Ventures, we have one very successful company in the restaurant space. It was founded by two brothers that both ran restaurants before. They're essentially fixing a problem that they faced themselves. It is very mission-driven because they realized something wasn't working, and they wanted to fix it.
We're also looking at a company that's in the environmental space, and it's also very purpose-driven. The founding team has been researching a certain topic for a long time, and it's very close to their hearts. They want to create a great business but help the environment while doing so. There are different motivations for why people do certain things. 
It's really important to be humble – don't think that just because you graduated from a good business school, you're somebody. Everyone is a no one. I am no one.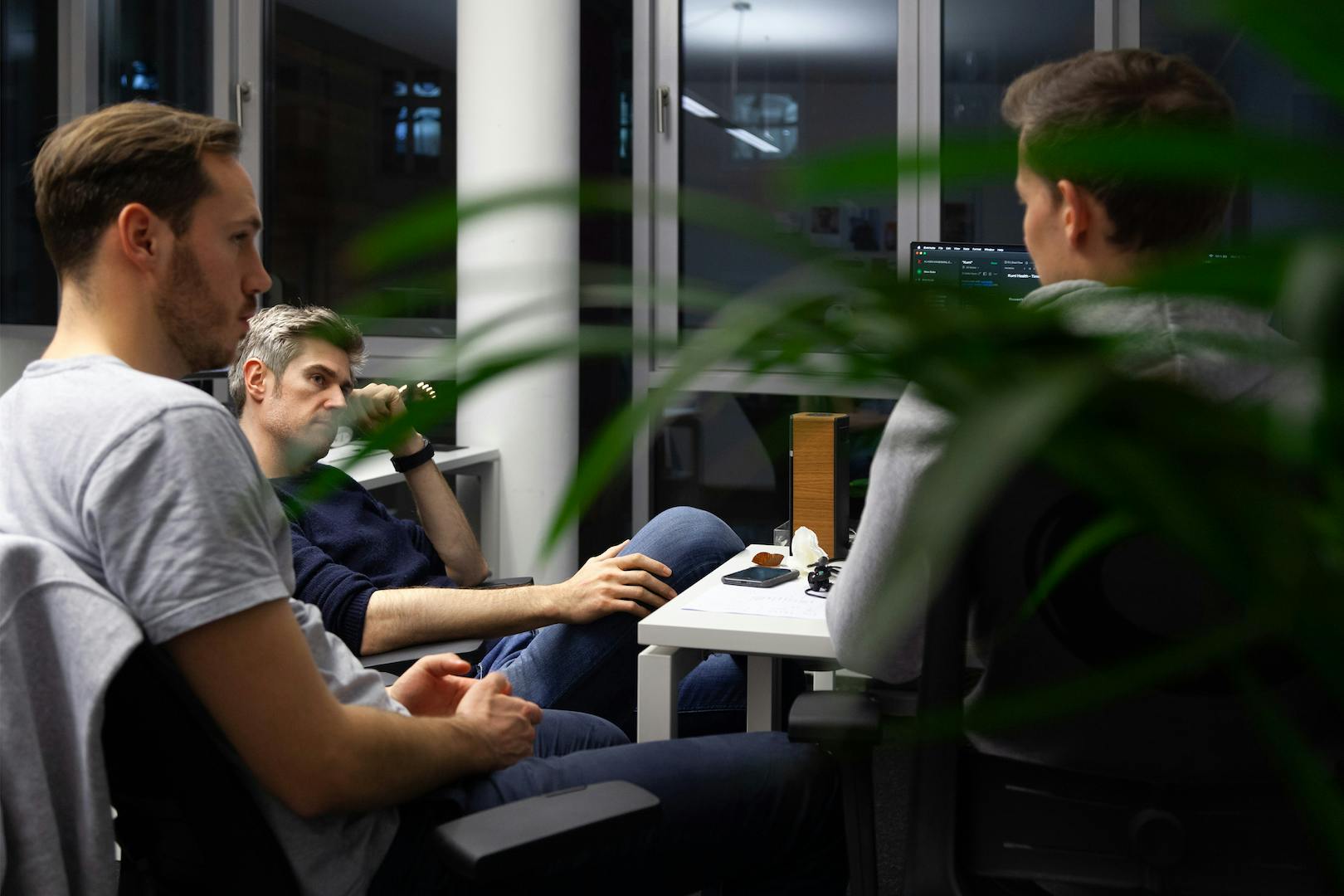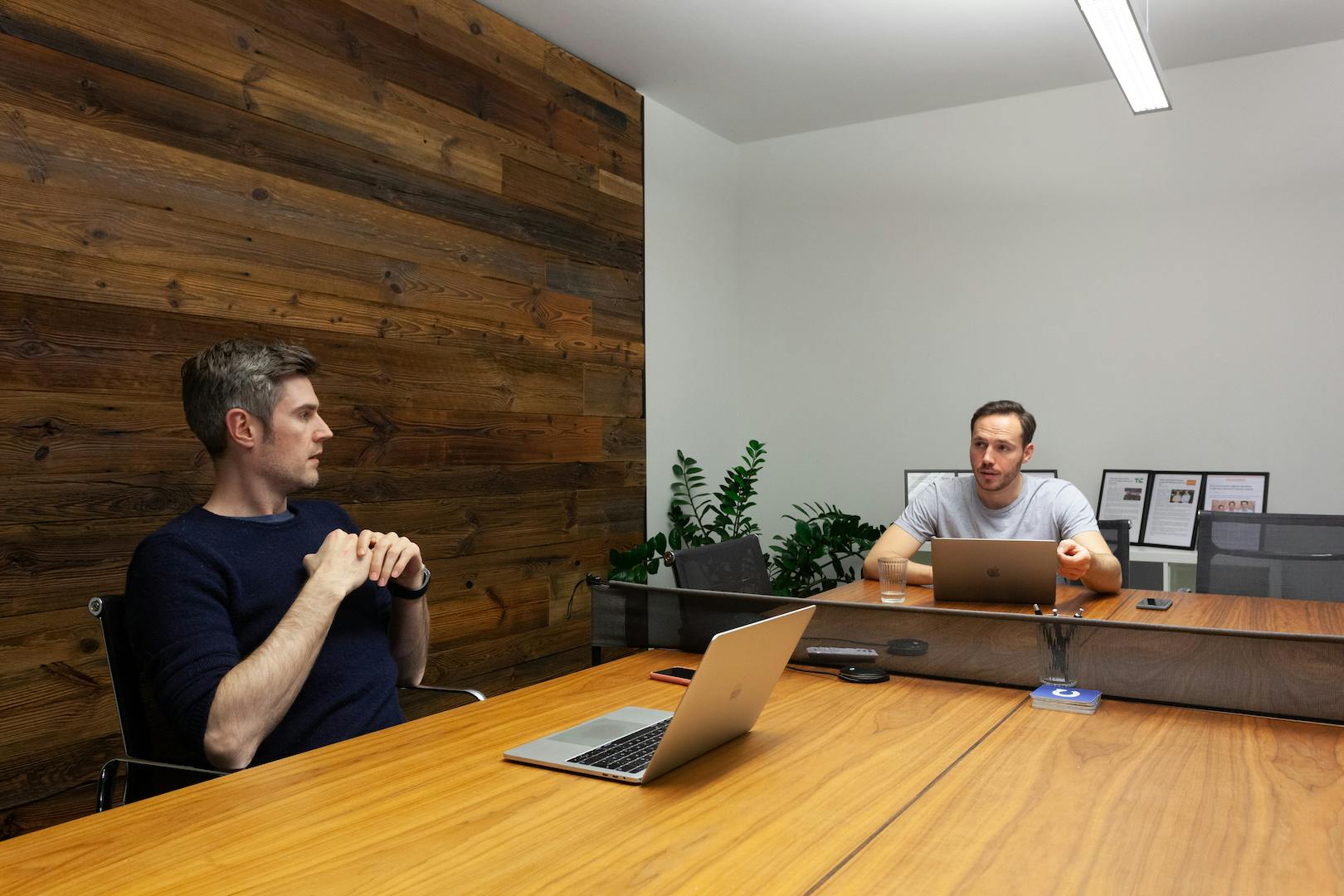 Could you talk about the structures you founded your companies with – were you initially kicking them off by yourself, or did you always start with a team?  
It wasn't really a structured process, but I would recommend starting by spending time on building a team and finding your co-founders because it gets really lonely. Even when you're a team, it still gets lonely. When you're revising the business plan for the 32nd time, it's 2 a.m., and there's no money in the bank account, you don't want to sit in the office alone. So I strongly advise everyone to start with a team. 
You can start tinkering with an idea, that's fine. You can even start developing a concept and looking at the market, but once you kick it off, it's important that you get someone on board that will do it with you. 
When you look back on your career so far and the things that happened, what would you recommend to your 20-something self?
For me, it would have been helpful to listen to myself a bit earlier, rather than destroy myself mentally and physically. I feel that the results of my neglect – mentally and physically – are starting to show now. I'd tell myself to live a slightly healthier lifestyle because you have one body and you need to run with it for the rest of your life, and that's important.
Other than that, for business advice, I'd tell myself to do something that I like doing. Then, once you dislike doing it, stop. Otherwise, you're going to become frustrated, and frustration and pressure is a bad combination.
What do you think are the early signs that people should look more inward into their health? 
It's different for everyone, but once you start becoming passive-aggressive and aren't open to feedback, that's always a sign that something's off. For example, I'm a product manager, and what product managers do is to act as translators between the engineering and business sides. You naturally get feedback from all parties, and it's very valuable input because it allows you to build the best product. In my role, I realized at some point that I was becoming defensive about input, and that was because I couldn't get my stuff done right. That defensiveness was a symptom of something else. Once I started becoming edgy, I started to get upset quickly. When that happens, it's always the time to focus and take a day off. You can still think about business, but just don't do high-pressure stuff. 
How do you decompress?
If I need to decompress, I cannot read emails, for example. So it's really important to make sure that your phone is set up in a way so that things don't jump in your face all the time.
Two weeks ago, I went to my family home for a few days. That's always good because my parents don't know my business in detail, and they ask questions that I don't usually hear. The fridge is full, and you don't have to worry about anything. It's important for me to do something different. It could be stuff in your daily life that is not connected with performance or has nothing to do with you being efficient. I once just played Xbox for two days. For me, it's doing something different and not worrying about the business. There are times when you're stressed, and you feel it, but you have to do certain things to save the business. If that's the case, you should set yourself small milestones to pull through.
What characteristics do you think are needed, not as a founder, but generally to work and excel in a startup environment?
Curiosity is super important. Don't be afraid of not knowing something, and don't be afraid to jump into things that you don't know. It's really important to be humble – don't think that just because you graduated from a good business school, you're somebody. Everyone is a no one. I am no one. You have to prove yourself every time. Stay humble, especially when you're successful. Have confidence in yourself and take chances; I think that's important in any environment.
Is that self-reflection that has formed over time and the progress in your career, or were you always like this? 
No, I wasn't a very self-reflective person. The first time for me was when I was living in China and we were working hard. At one point, we made a mistake and owed a lot of money, and we had to pay the government a fine but didn't have the money. We had to gather everyone and explain that we couldn't pay their full salaries - that was a very difficult time. After that, I was at home for five days binge-watching Lost, and I was thinking, why is this happening? Why can't I work the way I usually do? I could normally go on for 24/7 essentially. So that's when I started to think  about why this was happening and also reflected on other related topics.
What would you tell people who are at the beginning of their careers? Should they go into consulting or banking and more established, prestigious careers? Should they join a startup?
I think in general, if you're starting your work life, it doesn't hurt to learn how an office works at a place that knows how to run an office. I'm not saying that you should stay with a bank for 10 years, but if you learn the ropes and the ways around the office, it helps.
Joining an early-stage startup at the very start of your career is not necessarily a good choice as you'll learn a lot of bad habits, and these companies are usually in a state of uncertainty. Do an internship or two because then, you'll be a more valuable team member. 
You have to think about what you like, how you see the world evolving, and what will put you in a position where you'll be the person who still has a job 25 years from now.
When do you think they should leap into the startup ecosystem?
The problem with sticking for too long with a corporate job is that, at some point, your cost of quitting is really high: You have a great salary, and it's difficult to leave a job that pays you well because of your lifestyle changes. Suddenly you go from paying 650€ for a room to paying 1,200€ for an apartment. At that point, it's very difficult to make the switch.  
What do you think inhibits people from making that leap? Is it money, or do you think it's personality?
It can be a variety of things and even a combination. Maybe you're financially handcuffed because you're providing for someone in your family. This makes it very difficult to jump into uncertainty. It's also the character and how you're raised, whether you're risk-averse or not. 
What skills are required for people to excel in the startup environment?
Data analysis is crucial for almost any role, whether you're in sales, marketing, or HR. The ability to work with data is crucial, and an interest in technical topics is beneficial too.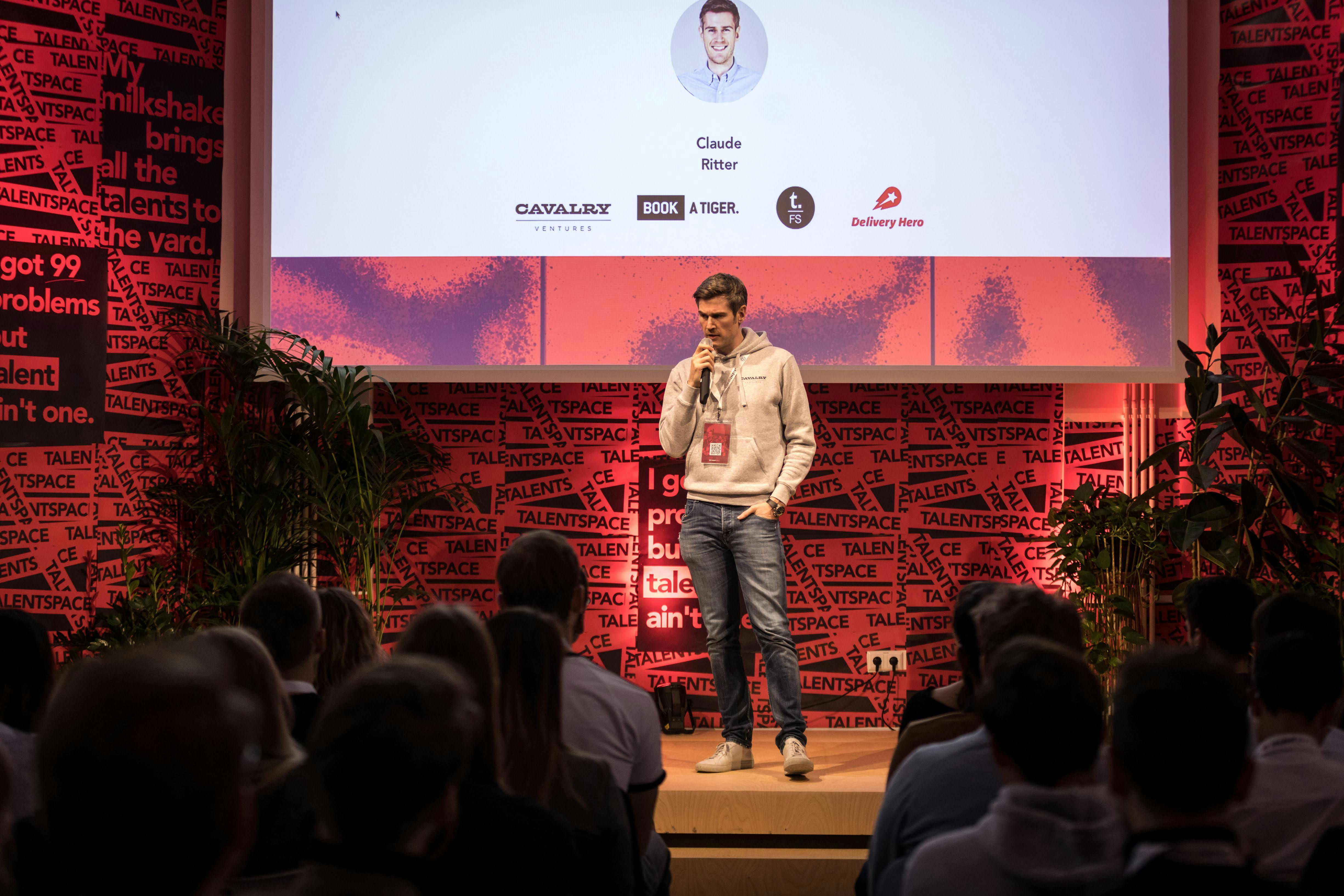 When you look into the future, maybe to the next 5 to 10 years, what other topics and shifts outside of data analytics and tech do think people should start preparing themselves for?
Think about online marketing: 20 years ago, it didn't exist because there was no real internet to speak of. It came into existence because of technology, and now it's slowly disappearing. Why? Because technology is eating up the skills that an online marketer has, like optimizing bids, AdWords, and creating ad copies. Machines make these jobs disappear. You have to think about what you like, how you see the world evolving, and what will put you in a position where you'll be the person who still has a job 25 years from now.
Many engineers will not have a job 20 years from now. Software will essentially develop itself. Engineers will still be needed, but I think it will change into an environment where skills such as an ability to translate business and technical requirements, interacting with people, empathy, leadership, will become hard skills. Because the hard skills engineers possess today will be replaced by machines to a certain extent, so I would really try to focus on those areas.
Also, I think data analysis will be very important for the foreseeable future, as we'll still analyze what we've given a machine to do. I would try to prepare myself for a future where most of the repetitive things that we're doing in our daily lives don't exist anymore – don't waste time on learning them. 
What's the one piece of crucial career advice that people tend to overlook or not think about?
In general, it makes sense to think of your career a bit like a tool belt. Try to arm yourself with different tools and gain more experience as you go.