Tell us about your background and how you ended up in your current job.
I come from quite a mixed background in tourism, marketing, event management and finance. In my previous job as an auditor, I had the pleasure to file expense reports regularly and thought "Is this really it, Uta?" Well no, it isn't! Don't you ever think that! I can now make people happy again and free them of expense reports.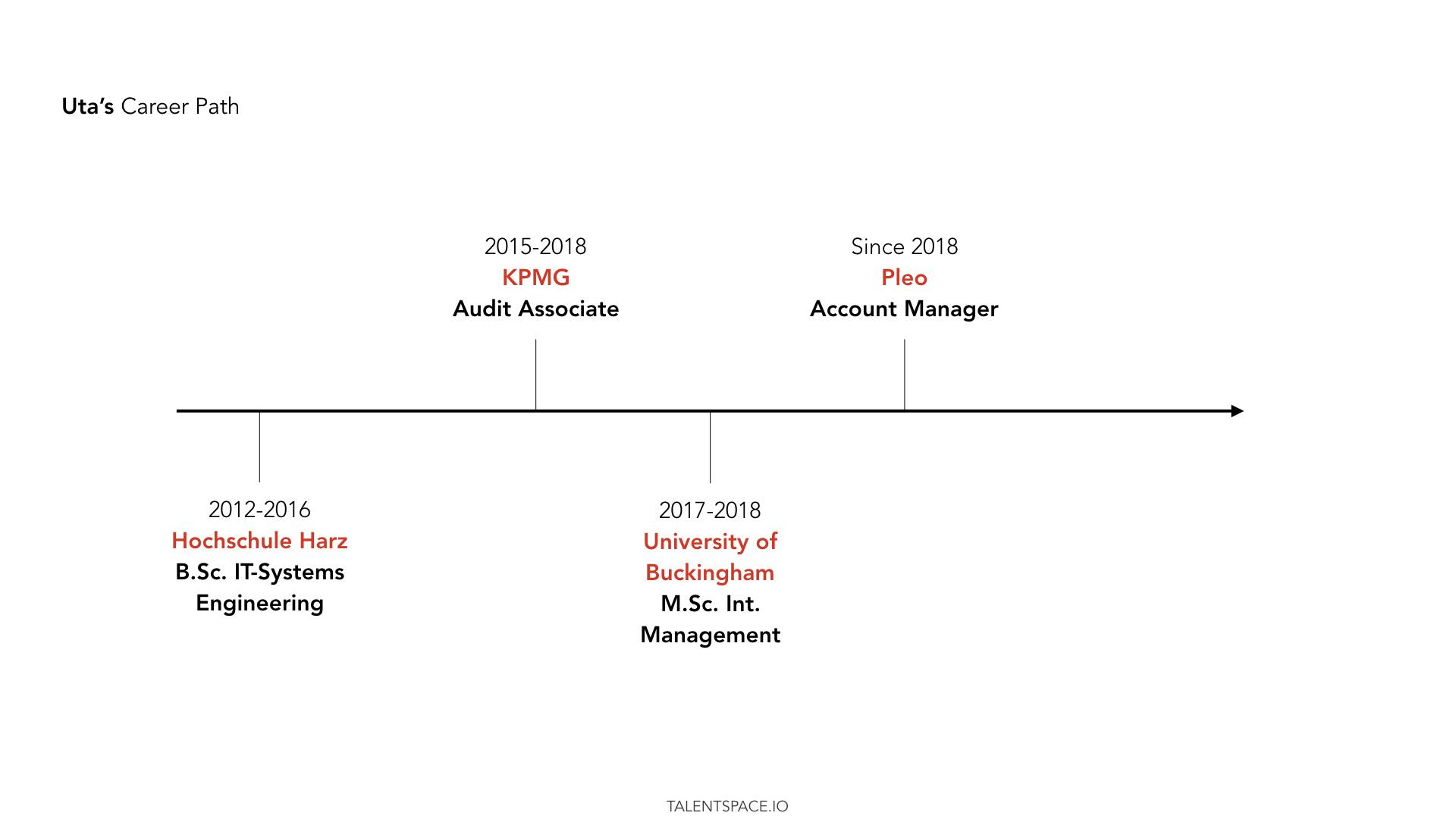 Could you walk us through what your role; what does your typical day/week look like?
I wouldn't call it typical, but individual. I'm in charge of structuring my own day. If I want to see all my clients in person, I can do that and travel a lot. I personally enjoy a good mix of talking to clients virtually and trying to see as many as possible in person. I also eat lunch with the team here in Berlin every single day.
What qualities does someone need to succeed in this role?
If you enjoy speaking to people and having great conversations, you're right for this. It's no secret that working with people comes with ups and downs, answers that you weren't hoping for, but also moments of pleasant surprises and successes. If you can make these moments count, you'll be great at this.
What's the most fascinating thing about your job?
When we make the Pleo magic kick in! What's that? Talk to us and you'll see.
What challenges do you face in your position?
It's so incredibly easy to make your workforce happy, but it can be so hard for people to see through this seemingly heavy and old curtain and just try things out.  
What's the one misconception people have about your industry/position?
That it's 'bugging people and being pushy'. But, oh boy, is that not true. I never bug people when I call them because I have a good reason for contacting them: I bring value to their working routines by helping them to save time and money. 
What advice would you give someone trying to break into your industry?
Just give it a try and be the most authentic version of yourself. It's not only the product that has to be sold, but also yourself. If you're true and honest with yourself and others, they'll love you for it.