You went straight from studying to founding Personio. What was this process like for you? How did you know you were ready to start your own business?
Even while I was completing my bachelor studies in Industrial Engineering and later at CDTM, I already knew that I wanted to work on digital products that would offer solutions for a large number of people's real problems. And I wanted to start a company in which I would like to work myself, a company where motivated people would come together to work on a joint mission.
After developing and testing early versions of the software that later became Personio, my co-founders and I were confident that building a product that would digitize bread-and-butter HR processes of small and medium-sized businesses would allow us to do exactly that.
What were some of the challenges you faced as a young founder? Were there any surprises along the way?
There were plenty of surprises and challenges. If you've never founded a company before, you can't be prepared for everything that comes up, and most things are challenging when you do them for the first time. In the beginning, my co-founders and I did everything: We were product managers, marketeers, sales representatives - without ever having done these jobs. So, it was a constant learning process, but this is something I love about my job. I continuously learn new things and it's never boring.
What kind of skills do you believe a founder needs?
You need a high level of dedication and you need to be comfortable with uncertainty and constant change. And of course, you must work really hard.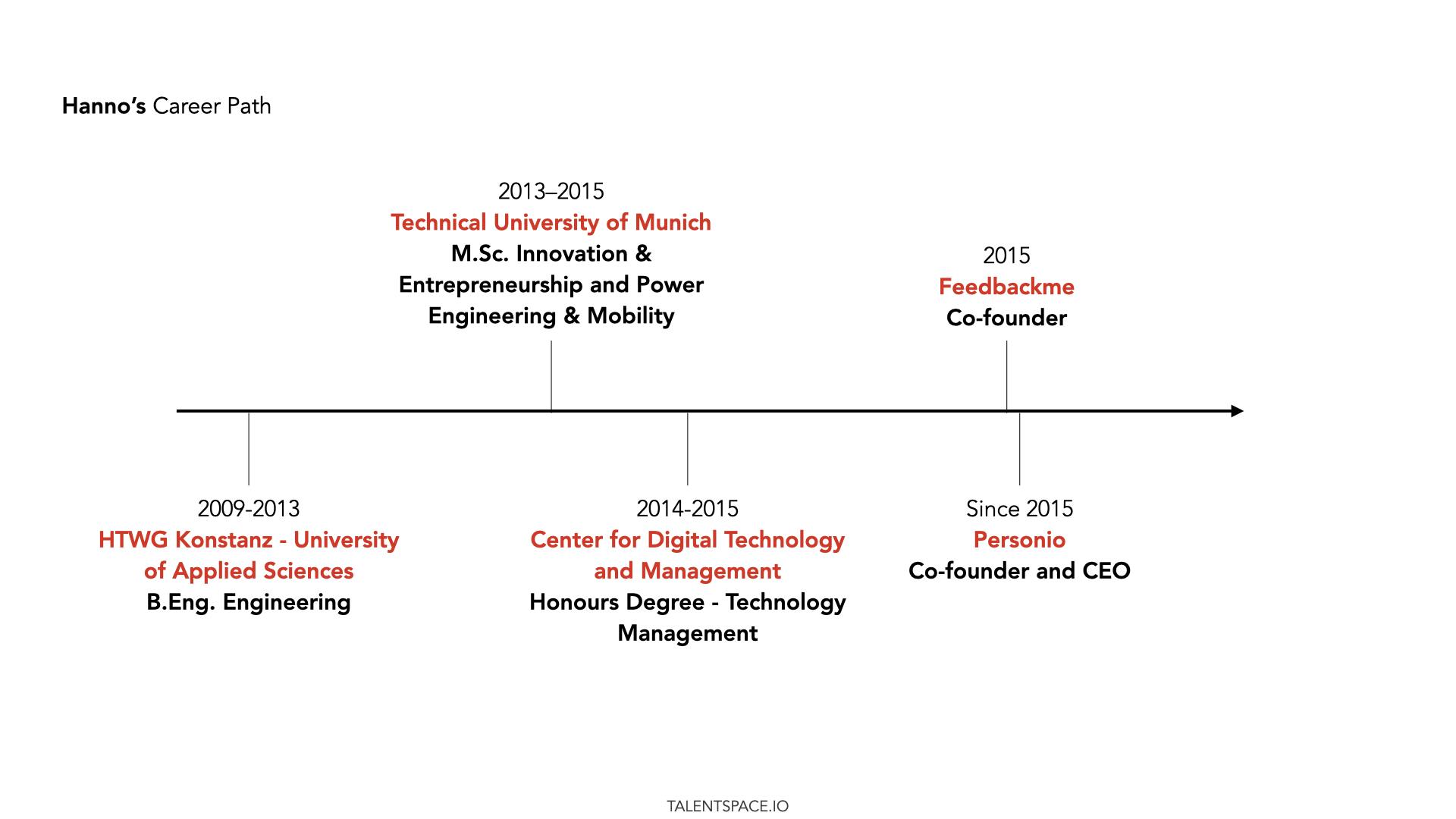 How did you go about setting up the Personio team?
I think the most important rule for building and growing a team is to really focus on hiring the right people and follow the principle 'If in doubt, don't hire'. Even now, with more than 450 people on our team, I'm still involved in pretty much everyone's hiring process. The founder interview is the last step in our recruiting process and I always try to set our bar high and continue to raise it as we grow.
On a management level, it's important to build a diverse team - not only in terms of gender or culture but also in terms of ways of working and thinking.
Personio has seen massive growth in funding and personnel since it was founded in 2015. How has the company culture changed over that time? Do you believe company culture is something that has to be structured, or should it develop organically?
It's always been very important for us to create an inspiring culture where people feel appreciated. I do think that culture must grow organically but at the same time you need to put some effort into it. You have to get the right people on board who share your values. It's not enough to hire good or even excellent people. They need to match your culture, too.
Luckily, our culture hasn't changed much over the years, although we have more than 450 employees in four offices by now. Our hiring process is quite elaborate and consists of interviews with HR, team leads, peers and the founding team. We also have value interviews that are conducted by designated employees who were trained to find out if a candidate matches our culture.
What does your day-to-day working life look like? How has it changed as Personio grew?
As I said, my job has changed several times in the last five years and it still does. One of the biggest changes might have been that at one point I needed to hand over responsibilities and tasks to others who are experts in what they do, and work less operatively. I'm pretty much in meetings with members of our management team discussing current developments and strategy all day long. And hiring interviews take up about 30 percent of my working time.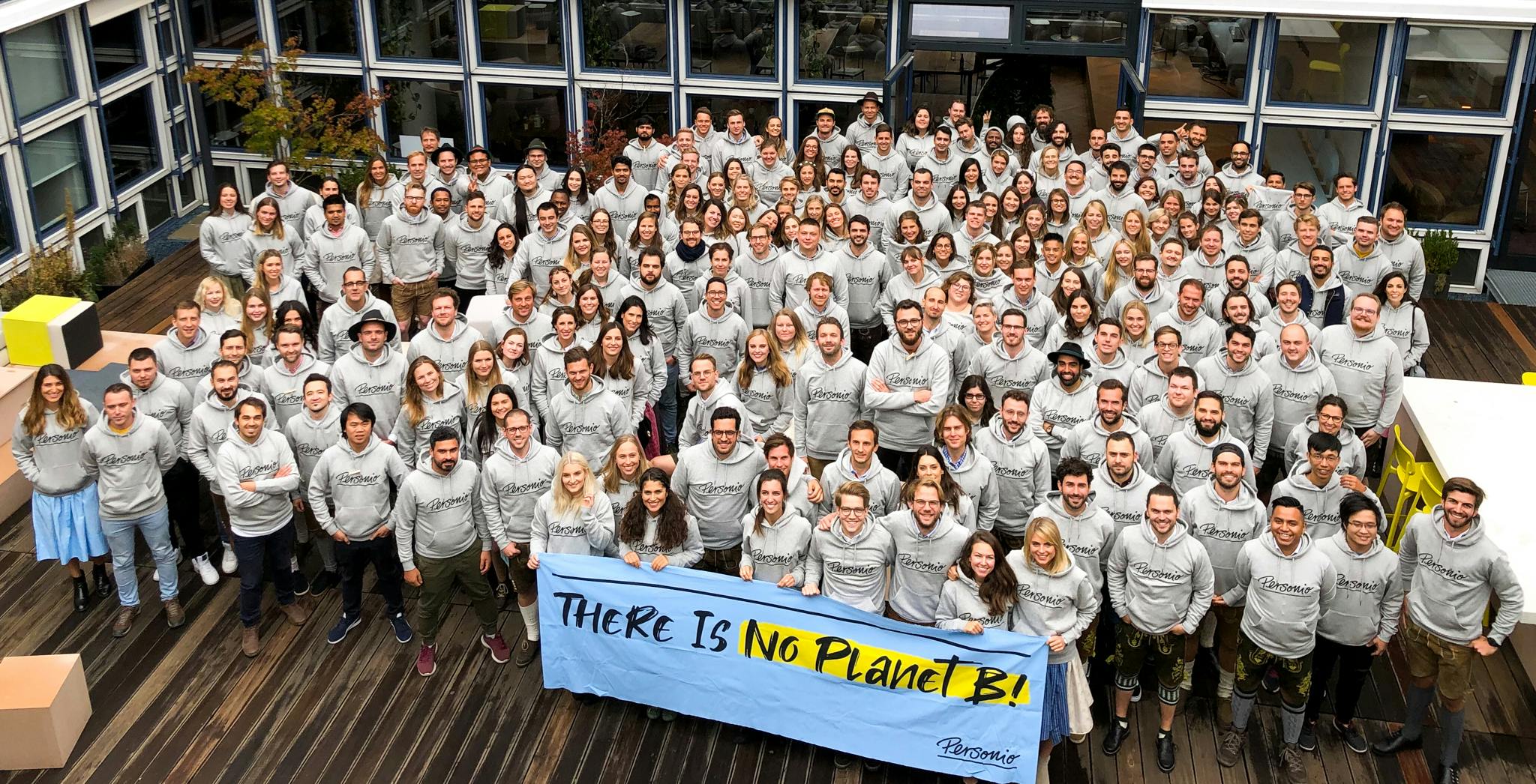 What's one thing you know now about being a founder that you wished you knew when you were first setting up Personio?
I believe there's nothing that can prepare you for being a founder, so you just have to be prepared to learn a lot along the way.
What would your advice be to people at the beginning of their careers? Should they work for more established companies first, jump into the startup world, or make the leap and found their own company?
I don't think that there's one 'rule' that applies to all. My current job as co-founder and CEO of Personio is pretty much the first 'real' job I've ever had and I don't regret my decision to jump right in at all. But as our growth targets for our European expansion are very ambitious, we've started to hire experienced leaders, such as our CRO Geraldine MacCarthy, former Head of Dropbox Business EMEA, and our CFO Birgit Haderer, former SVP Finance at Zalando. They have been on a journey like ours before and drove successful businesses and we highly benefit from their experiences with established corporates. I deeply believe that diversity in all its aspects is an essential contributor to successful companies.
What's the best piece of advice you've received?
That would be advice from one of my mentors, Lars Dalgaard, founder of SAP SuccessFactors, who told me to always challenge yourself to not lie to yourself, personally and professionally. It's very easy to look at numbers or situations and find a reason for why they look good. But it's important to be very honest to make sure that you make the right decision.