Last month we hosted the Online Talent Summit: our first fully digital recruiting event. 1000 young talents and 40 companies joined us for a day of connections, insights, and advice. The OTS featured four keynote speeches, 90+ insight sessions, virtual career booths, and 400+ one-on-one chats between talents and employers. Back-to-back insight sessions and fierce competition for slots to join popular sessions meant that not everyone could attend every session and snap up every fascinating learning.
But no fear: in our new content series, we'll bring you ideas, tips, and thoughts from industry leaders and success stories that came up over the course of the OTS.
Find your niche
Specialization vs generalization was a hot topic throughout the day. Sarah Nöckel, an investment manager at Northzone and founder and writer of the Femstreet newsletter, is a big advocate for the power of finding something that is particular to you.
"If you have one curiosity, you have to follow your curiosity," Nöckel said. "That was the number one thing that really helped me move things forward in my career."
Once you've found your niche, it's important to make sure people know about it. That's part of why Nöckel thinks side hustles - like the Femstreet newsletter - are so useful. "It makes you stand out, it makes you more valuable," she explained during her insight session. "I didn't have the traditional background to go into VC, but one thing I did have was a good network and the Femstreet brand, as well as my business background. I built a platform for original content and peer-to-peer learning, and obviously it's provided me with some good deal flow as well. It's a way to both share your thoughts and find your own people. For example, if you really want to break into VC, build your own blog, or explore content creation. Get your thoughts out there."
But a niche might not just be intense focus on one particular area, but rather the ability to bridge two. Rasmus Rothe, founder of Merantix, said, "There's a big divide between the kind of people who can build algorithms, train machine learning systems and understand what they can do, and the people who understand the business side or have the business problem which needs to be solved. Anyone who can bridge that gap adds a lot of value."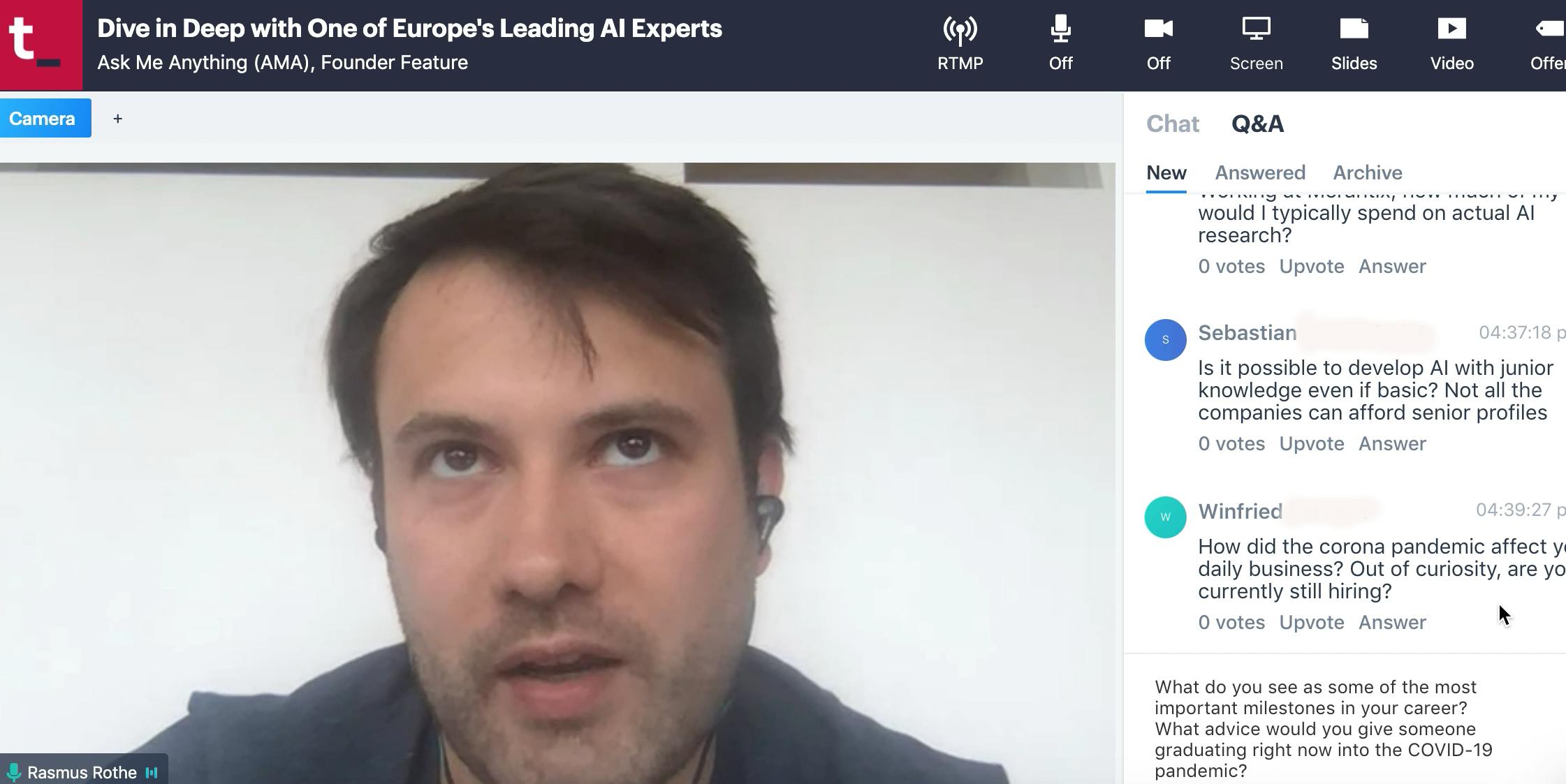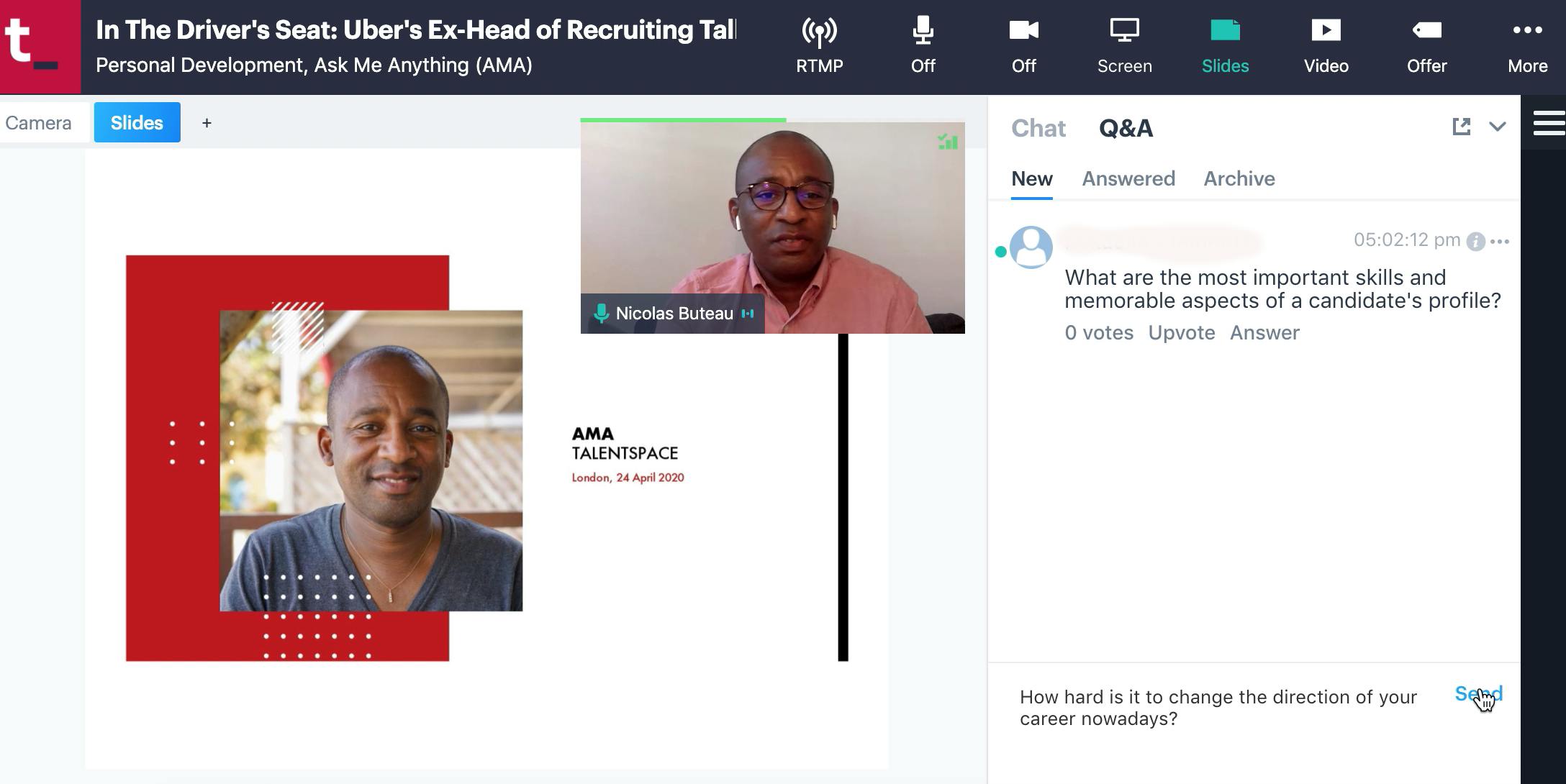 Remember the worth of big companies
The OTS was a fascinating mix of the biggest companies in the world - Microsoft, Google, Porsche - and some of the savviest startups. The importance of these larger companies was emphasized across a lot of the talks. While many of our talents and readers are perhaps more drawn to the bright lights and excitement of the startup scene, dream of being founders themselves, or prefer the frequent change and stimulation of consultancy, the OTS consolidated the reminder that big corporates have a lot to teach us.
Christian Rhally, who works in Product Strategy and Business Operations at LinkedIn, explained the difference between his strategy work in management consulting and at LinkedIn. "In management consulting, every three months you'll work on a different project, versus at LinkedIn, where you're doing internal strategy, you typically have a business unit that you look after, and that's basically your baby. So I think there's a sense of much more ownership within internal strategy work."
Nöckel emphasized that even if you do plan to move on to other things, there's a lot to learn from a corporate.
"Working at a larger company is extremely valuable," she said. "It gives you a sense of the processes that need to be in place. I think if you're interested in being a founder or working for a startup, it's a really good first step to understand: what does it mean to be in a big business? What do they do well?"
The network is still all powerful
Nearly every session mentioned the importance of building and valuing relationships in your life. Numerous career success stories emphasized friends or acquaintances who had turned them onto a life changing track. Nicolas Buteau, who as the Head of Recruiting at Uber hired over 600 people and knows a thing or two about networks, said that these moments of connection and interest have been all important in his own life.
"I didn't apply for a job at Uber and the job wasn't published," Buteau explained. "It was through my network: someone who worked for them before told me, 'Hey, this company is coming to Europe quite soon, do you mind if I introduce you to them? Because your experience is very relevant.' And I trusted the universe and engaged in a conversation just to see where it took me, and over the next couple of weeks, we got more and more excited on both sides until I decided I wanted to accept the role. My advice is to open your network, be out there, chase opportunities and also make sure that every interaction you have (whether formal or informal) adds to your knowledge and maybe also to your network."
Nöckel also found networks useful for breaking into VC. "VC is built on trust and reputation, it's really all about relationships, but you can build them," she said. "You don't need to have gone to Harvard or Stanford. Just lean into any of your existing networks and build them out. And I really recommend to give, give, give before you ask anyone for anything. Present a view of yourself, build relationships with founders, and see where it takes you. For me, it was easy to host dinners - these days, you can't just host a dinner anymore, but try organizing a virtual meetup for a specific topic you're excited about."
I would argue that a cover letter is more important than a CV, which is kind of controversial! Soft skills and shared values are 99% of recruiting, whereas the hard skills are just a tick box exercise.
The talents Europe needs right now
There were more than a few useful tips on the kind of talents and profiles companies are looking for nowadays.
"Anything that shows people can build bridges between tech and the business world is super important," Rothe said. "For example, if you have a tech background, you might indicate that you've tried to start a company before, or run some independent projects, or participated in hackathons."
At Merantix, competition for the Entrepreneur in Residence program is fierce. "We had around one hundred serious applications," Rothe said. "What's ultimately important is: is there something extraordinary in their CV? Have they started a company, have they started really cool side projects, have they been incredibly successful academically? It needs to be something that excites us and gives us the feeling that they want to go the extra mile."
But a CV isn't everything. "I would argue that a cover letter is more important than a CV, which is kind of controversial," Buteau said. "It doesn't have to be a formal letter like it used to be, but consider the way you pitch yourself on LinkedIn, or through an email. If I see a beautiful cover letter, someone who's really motivated, I usually pick up the phone to speak to them."
And soft skills can make you stand out, too. "The tech sector has a very strong bias towards specific skills, like being data-driven, or in the case of Uber and many companies I've worked with, mobility and being able to reconcile the digital and the operational," Buteau said. "But I would say that soft skills and shared values are 99% of recruiting, whereas the hard skills are just a tick box exercise. I can send you an Excel spreadsheet to see how you crunch numbers, but that's not what will make you successful in an entrepreneurial environment."
Looking to break into VC? There was plenty on that topic, too. "VCs are still looking for people that have very financial, analytical backgrounds, like banking and consulting, which is an extremely valuable skillset," Nöckel said. "But I also think that one thing we don't have a lot of, especially in Europe, is diversity of thoughts or experience. We don't have enough people with product experience. If you're an early stage investor, it's great if you've done consulting or banking, but you also need to build relationships and have a good product understanding. Operational experience is obviously also super valuable."
… and a bit about coronavirus too
The reason we first took our talent summit online was, of course, the COVID-19 pandemic. The global crisis was at the back of everyone's mind, but from our experts' perspective: it's not all bad news.
"I'm old enough to have witnessed a number of ups and downs in the economy," Buteau told us, beginning his session with a welcome hit of optimism. "So I know that as anxious as it can get at the moment, things will get better. Depending on the stage of the journey, you will see other downturns in your lifetime. The important thing is to know how to manage and navigate them."
Rothe reminded us of the importance of the healthcare industry, now more than ever, and the opportunities it offers. Especially in terms of Europe catching up with China and the US in the AI race, healthcare is all important. "Obviously there is more funding in the space of AI in China or the US, and money has a huge impact on how successfully you can build and scale applications. But there are also some industries where we have a very good basis in Europe, like healthcare. We have super high quality healthcare data in the manufacturing space. This is an industry where we have deep expertise and valuable data, and so there's actually a lot of potential to build market leaders here in Europe."
And we needn't fear that hiring will grind to a halt completely, even in specialist industries like venture capital.
"Job openings right now are obviously a little tricky," Nöckel said. "But there are definitely funds who are hiring. A lot of funds have raised significant capital, and there will be a lot of new companies born out of this crisis as well. So I think people will be hiring. It just might be a little slower, because everyone is busy with their portfolio."
We'll leave it on that optimistic note. But join us back again soon for another set of insights from the OTS. Or, if you're eager to experience insights firsthand, sign up for our new Talent Talks, starting with Bastian Faulhaber's guide to becoming a Venture Architect.