You studied at Kaospilot, a Danish business school known for its alternative approach to business studies. How did the program shape you as an entrepreneur?
Studying at Kaospilot taught me the importance of having clear and transparent values to begin with and a lot of emphasis is put on having the perspective of what positive impact you can pursue through your work, which I think is very important. My time there also taught me to adopt a systems view approach to my work which is foundational to how I think about organizational development, talent management and work culture. Kaospilots also had a great culture of dancing which I loved and still aspire to make part of Clue's DNA.
In some ways you haven't had a traditional route to founding a company, having spent time traveling the world via motorbike and writing a bestselling book about your experiences. What made you want to found a company?
Indeed, I did travel the world but no matter where I went, one thing always remained the same; the importance of women having and understanding of, and control over, their own bodies. When I started Clue, I felt that there had been very little innovative work in the area of family planning since the contraceptive pill came out. I couldn't understand how human beings had managed to walk on the moon, but had not managed to support women in finding out which days they can or can't get pregnant.
I personally wanted - and needed - a tool to manage that very important part of my life, and was convinced that, like me, many other women would also find that both useful and empowering.
This, combined with my life-long curiosity about women's health, is what inspired me to launch Clue. I always liked tracking. I guess I would describe myself as a "quantified self" person - someone who incorporates technology into their daily life - so the idea of creating an app-based solution was appealing. This is how Clue was born: as an app that could clue people in on their cycles with personalized health data, and shine a light on the unique patterns of their bodies.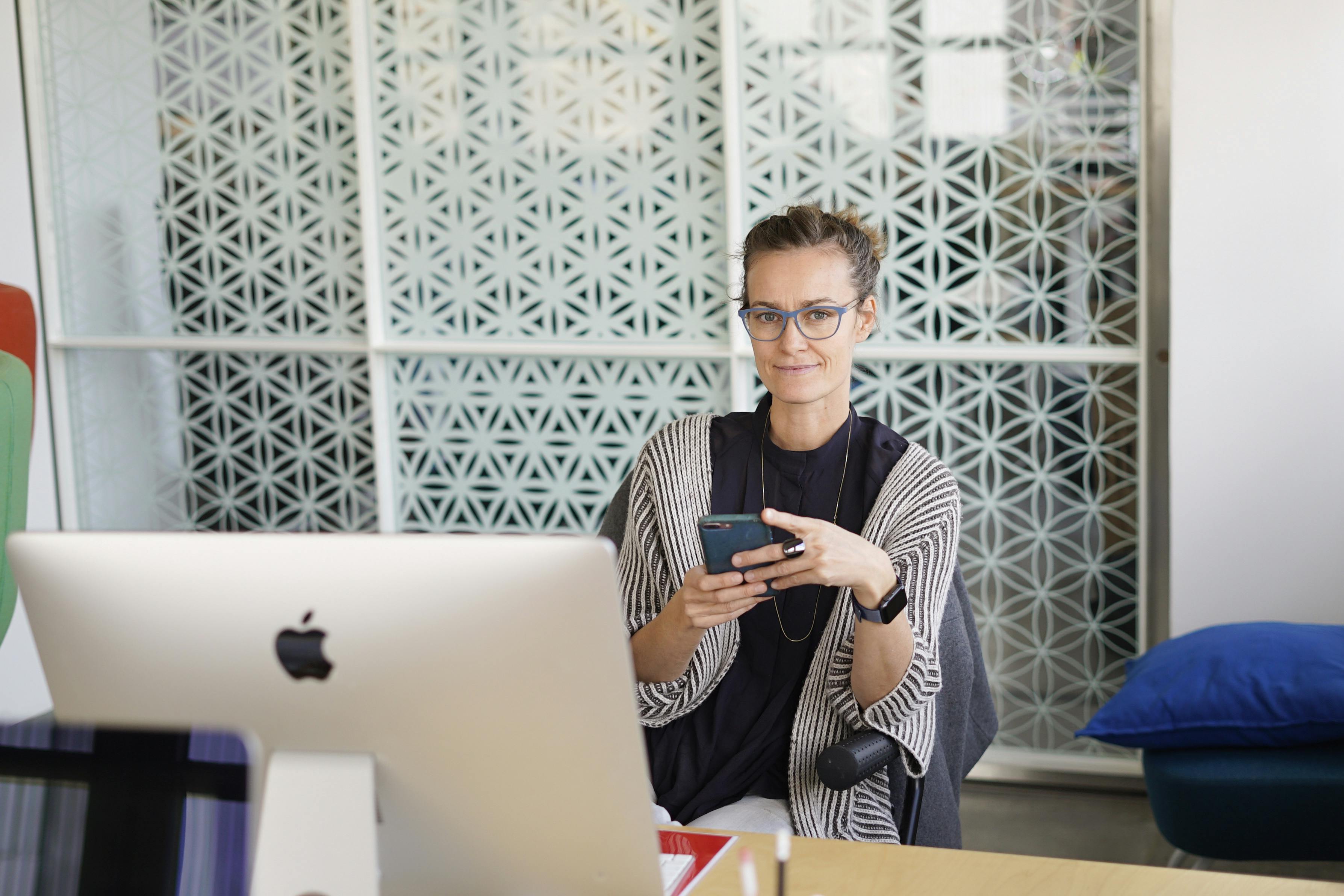 You coined the word "femtech". What does it mean to you, and why is it so necessary? Speaking more broadly, how do you perceive the current status and issues facing women in tech?
Femtech defines the type of technologies that are designed to support and advance women's healthcare and wellbeing. This can include anything from period tracking apps such as Clue, reproductive system health care, women's sexual wellness products, pregnancy and nursing care, and at home fertility monitoring devices.
My reasoning behind coining the term was to help legitimise the female health tech market, thus driving forward innovation in the space. Of course, the market already existed, but establishing the term gave developers the opportunity to define this market and create an entirely new category of technology.
Names are very powerful tools and creating the femtech category helped pave the way for femtech conferences, for VCs to invest in femtech, and for people, in general, to feel more comfortable discussing female health. That being said, there is still some way to go. Women are still hugely underrepresented in the tech industry and, despite significant advancements, this means that female health and reproductive health are still vastly under-served and under-researched.
What kind of skills do you believe a founder needs?
Perseverance is key as it doesn't get easier. If you believe something will work, you must never stop believing that it will. It is easy to feel restricted, especially when you are doing something new or culturally challenging, but in pushing this innovation forward, you are moving the world forward - and that is really valuable.
How did you go about setting up the Clue team?
The idea for Clue came from personal experience, which helped me to imagine what we wanted to build, but it took all kinds of other strong and talented individuals to make that dream into something real. From the scientists who do the research to make sure we are bringing our users the latest, most accurate information, to the designers who make our app beautiful and useful, and our software engineers who write the code.
It is impossible for anyone to be an expert in all areas, so you need to be able to find passionate people who are experts in the areas you need, and that you trust. This was really the ethos I followed, and still do to this day, when it comes to setting up the team.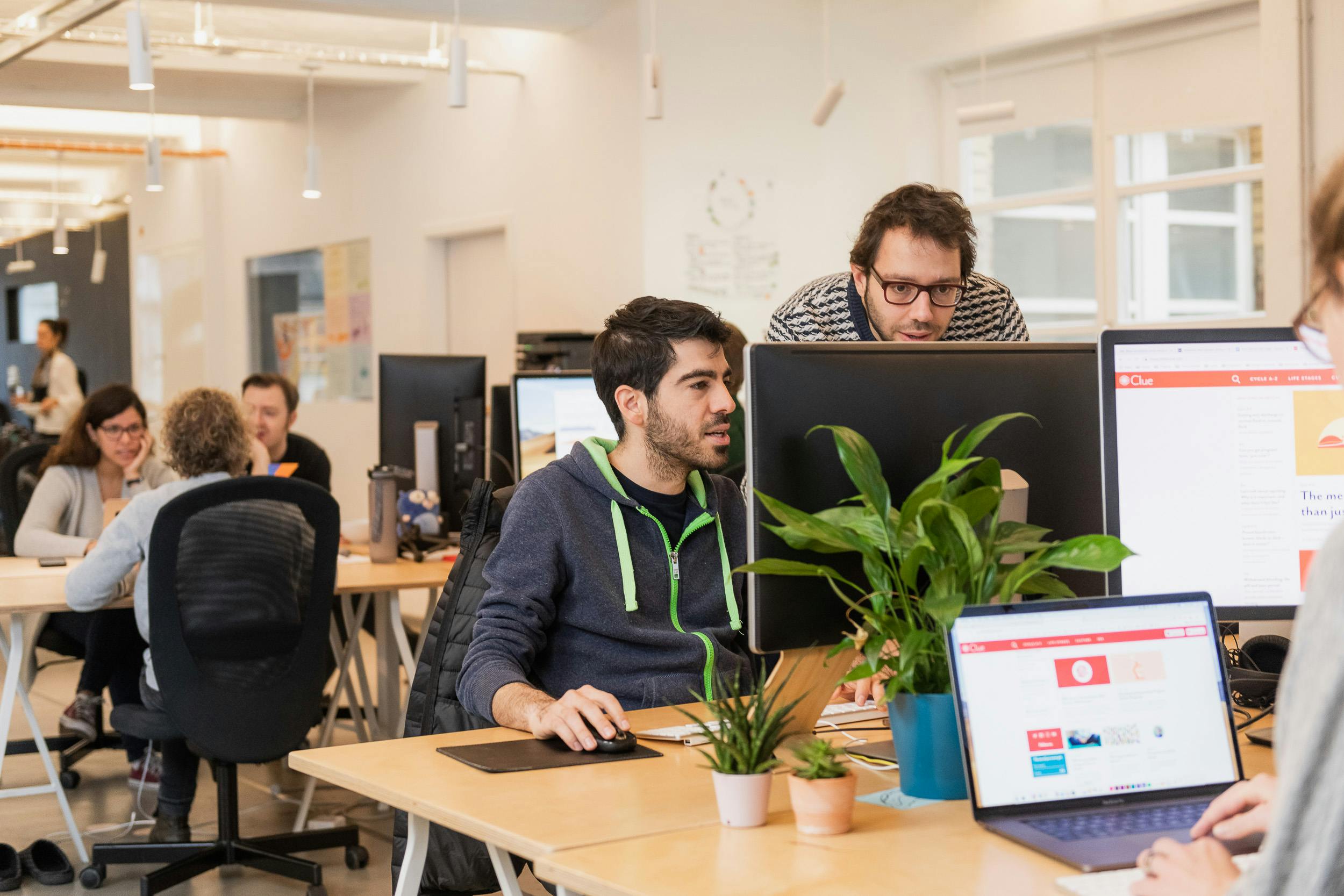 Clue has seen massive growth in funding and personnel since it was founded in 2012. How has the company culture changed over that time? Do you believe company culture is something that has to be structured, or should it develop organically?
The company has matured in many ways and that is both necessary and good as this means we don't have to completely reinvent the way we do things all the time. Though, I must say, as the company grows it can be beneficial to rebuild processes to ensure things are working in the best possible way. Company culture absolutely needs attention and skill to both build and maintain it - as with all relationships - and as the team grows, that challenge gets bigger. Working out how to build a sense of belonging, safety and intimacy at work is something that needs to be a part of any leader's agenda.
What does your day-to-day working life look like? How has it changed as Clue grew?
As we have grown and built up a strong team of software developers, designers, marketers, and other talented people to make the Clue app better, more insightful, and more valuable to our users, I have been able to take a step back to focus on the bigger picture while they concentrate on managing the area of the business that complements their expertise.
In a nutshell I look after vision, funding and the management team's success.
That being said, I still get to do something every day that is related to what I'm passionate about and help others looking to do the same. As a founder, it's important to me that I use my platform to build a strong sense of community, in which we help each other to succeed. At lot of that has to do with building the organisation in itself - processes, principles, and culture, priorisation, strategy - and a billion other things. The day is always too short.
I truly believe that not knowing too much about what you are getting into when you're starting out, provided it is coupled with enthusiasm and determination, is actually a great gift.
What's one thing you know now about being a founder that you wish you knew when you were first setting up Clue?
That having an idea you care about and then starting the journey is actually the single most important skill to possess as a founder, particularly in the beginning. I know it may sound strange, but I truly believe that not knowing too much about what you are getting into when you're starting out, provided it is coupled with enthusiasm and determination, is actually a great gift. Not knowing that the mountain you are about to climb is 1000 times higher than you thought, that what you believe might prove false, and that others see things that you are not yet ready to see yourself is truly invaluable.
What would your advice be to people at the beginning of their careers? Should they work for more established companies first, jump into the startup world, or make the leap and found their own company?
Since finishing my degree in 1999, I have been self-employed. I have never actually held a job anywhere other than in companies I have started myself, so it would be hard to speak to anything other than entrepreneurship.
As such, I would advise any entrepreneur at the beginning of their career, to never hesitate in reaching out for help or seeking advice. Entrepreneurship, though hugely rewarding when you succeed, can be tough, so guidance and a sympathetic ear can go a long way in helping. In my own journey, I have reached out to others for support, and given advice and mentorship myself. By supporting one another in our pursuits, tech entrepreneurs will continue to develop and grow in whichever industry they choose.
What's the best piece of advice you've received?
The most valuable piece of advice I have received is to learn to delegate. In my position, I felt that I had to handle every task myself, which eventually caused me to stop performing at the top of my ability. By expanding the team and having people around me that I can trust, I can leave certain tasks to them and only focus on things that require my attention, meaning that the company runs smoothly.