Could you please tell me about your background and how you ended up in your current job?
I'm an industrial engineer by training. I finished my Bachelor's in Braunschweig and did my Master's in Berlin, both at the technical universities. In between those two degrees, I moved to the US for an MBA and got exposed to the startup scene in New England. Through internships and projects from university, I realized that I enjoyed working in the nimble and agile environment that characterizes the startup scene. Moving back to Berlin back in 2013, I did a couple of startup internships and held some working student positions; in particular, I enjoyed working with the founding teams. That's why I joined a smaller startup called Betterguards Technology, where I supported the team's fundraising activities.  
I eventually stumbled upon you guys, who were then just beginning to establish TalentSpace. This was a great opportunity for me to gain a more entrepreneurial mindset and learn about the success factors of establishing your own business. Additionally, it helped me focus on what knowledge I wanted to acquire from an entrepreneurial point of view. Through the Berlin Talent Summit, I got to know Claude, who, at that time, invested out of his pocket into technology companies. Eventually, I ended up joining him in setting up Cavalry Ventures. So, I joined our current fund from the very beginning as the first employee, and ever since, my tasks have included everything related to investment activities, portfolio management, fundraising activities and operations.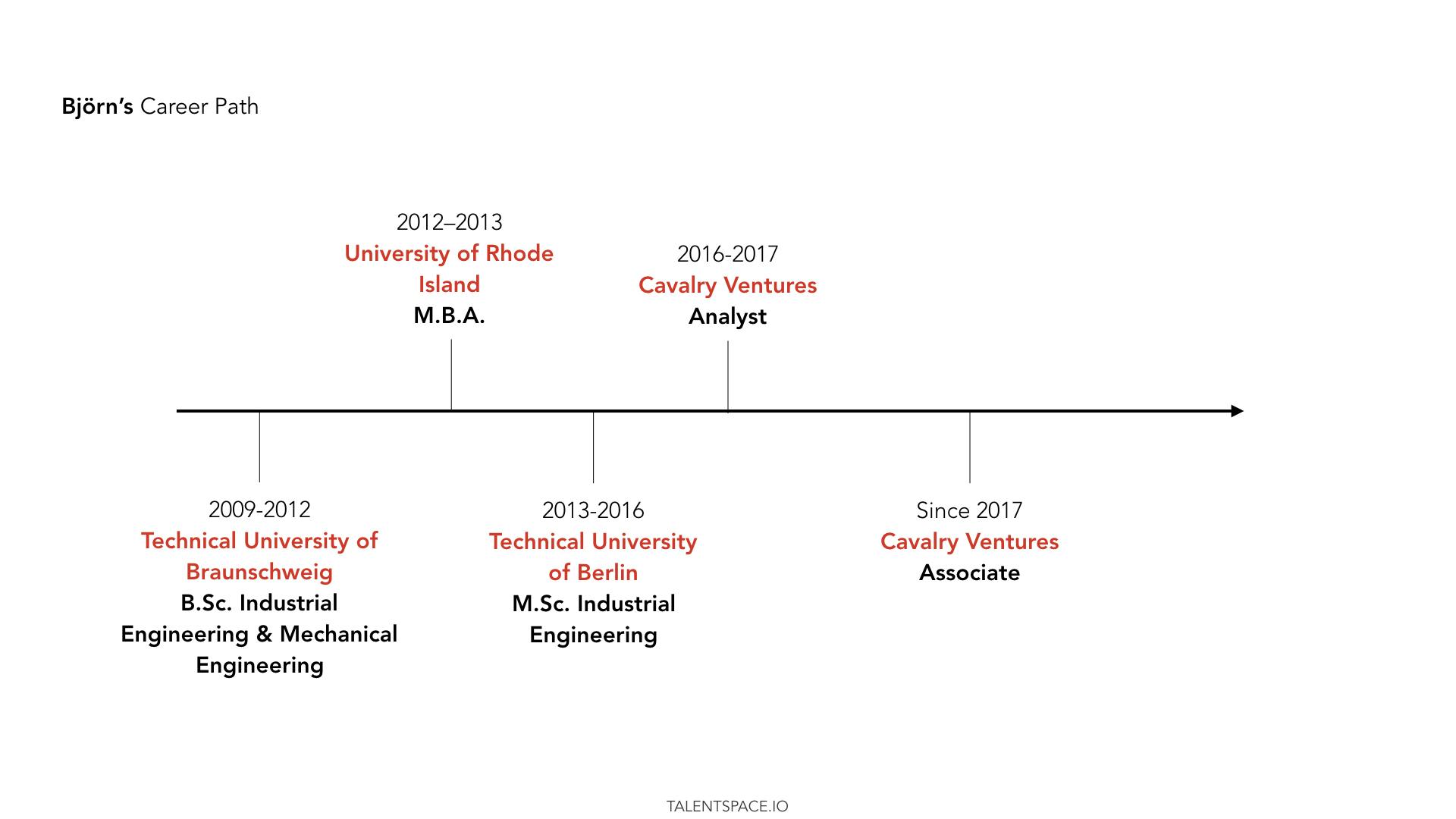 Could you walk me through what your role entails? How does your typical day or week look like? 
That's pretty hard to describe - venture capital, in general, is a very unstructured environment to work in, and that's particularly true when working in the investment team. For example, even though you go through investment opportunities every day, and you can differentiate between the least and most important ones, your approach doesn't follow a set path.  
The reason being that it's sometimes very chaotic, and the information you have can be unstructured, inconsistent, or even incomplete. So, you have to figure out for yourself how to approach it. I have difficulties finding the right balance between all my tasks as I'm not only involved in the investment team but also have to take care of investor relations, fundraising activities, and certain portfolio companies that I support in their development.  
But typically, I'd probably go into the office, screen my inbox, see if there's something really urgent. Otherwise, I try to follow my daily routine: Deep diving into work during the morning, rechecking my inbox later to answer urgent emails. After lunch, I usually have a lot of calls and interact with associates from other funds or with founders.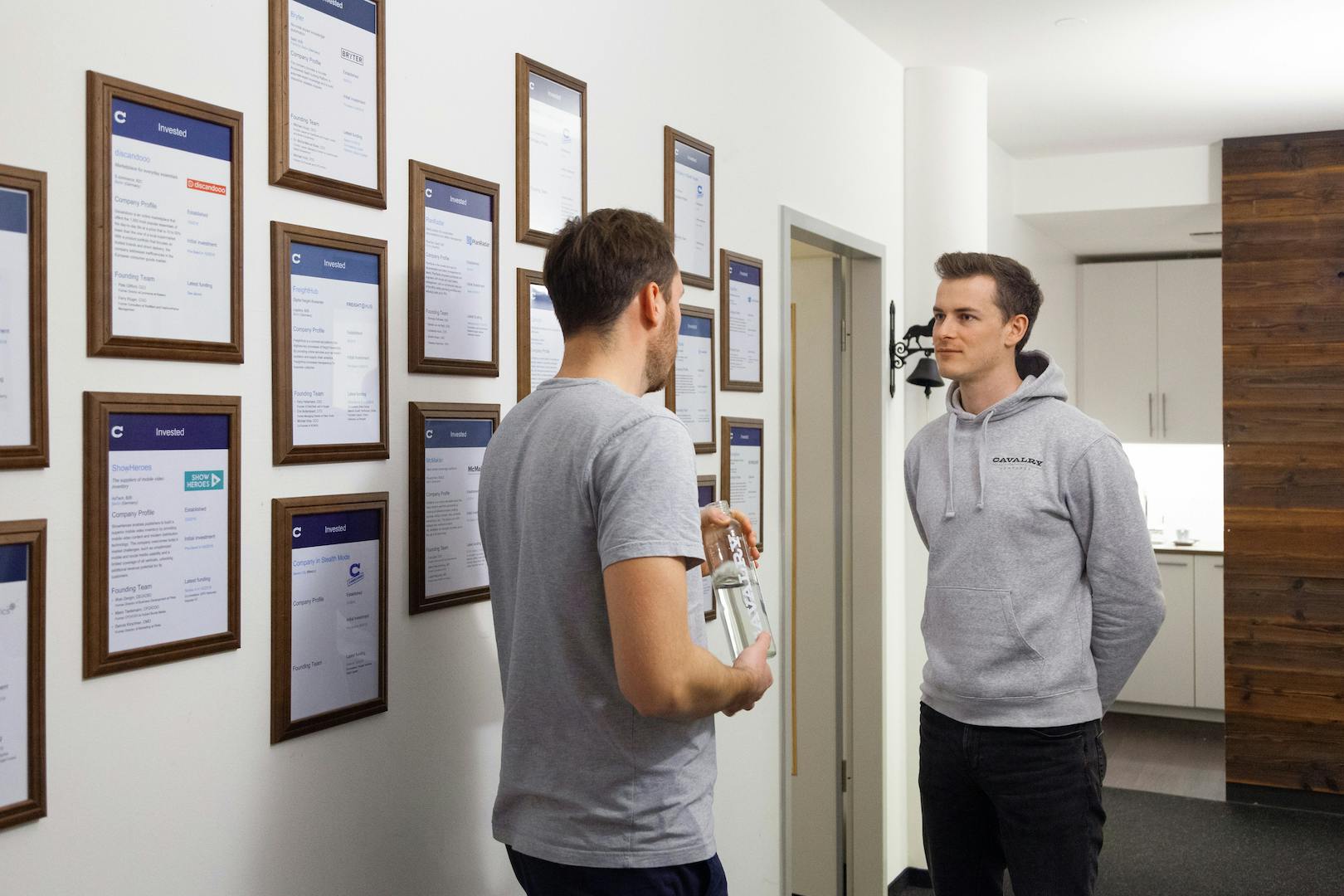 It's essential to have an entrepreneurial mindset and be intrinsically motivated because no one's going to tell you how to approach certain things and what to do.
What qualities does someone need to succeed in your role? 
It's essential to have an entrepreneurial mindset and be intrinsically motivated because no one's going to tell you how to approach certain things and what to do. You have to evaluate investment opportunities yourself and eventually invest in the most promising ones. It therefore helps to be an analytical person. You need to be able to prioritize your tasks quite heavily, communicate certain decisions transparently, and promptly. Your ability to structure your day and tasks is vital, and you need to be consistent in the routine that you set. 
What's the most fascinating thing about your job? 
I think it's the variety of people that my job exposes me to. Sometimes it's entrepreneurs who have just graduated; sometimes, it's successful entrepreneurs who have built businesses in the past and sold them. And other times, there are investors who are interested in investing in your fund. To communicate with these outstanding people and talents on a day-to-day basis is fascinating. As a VC, you're trying to enable people to do what they can do best. It's not on us necessarily to build the business but to identify the people who can truly do that successfully. So to be exposed to these people gives me a lot of motivation. 
What are the challenges you have in your position? 
I think it's a matter of finding enough time to do what you want to do. So there are a lot of tasks that may qualify as important. But not all of them are urgent, and nobody will tell you exactly what to do. It's up to you to say, "I need to move on. I've learned enough about this certain investment opportunity, and I should look into the next one because...". Then, you need to feel comfortable with your decision. There's always going to be more to learn and read, but knowing when to stop and move on is key.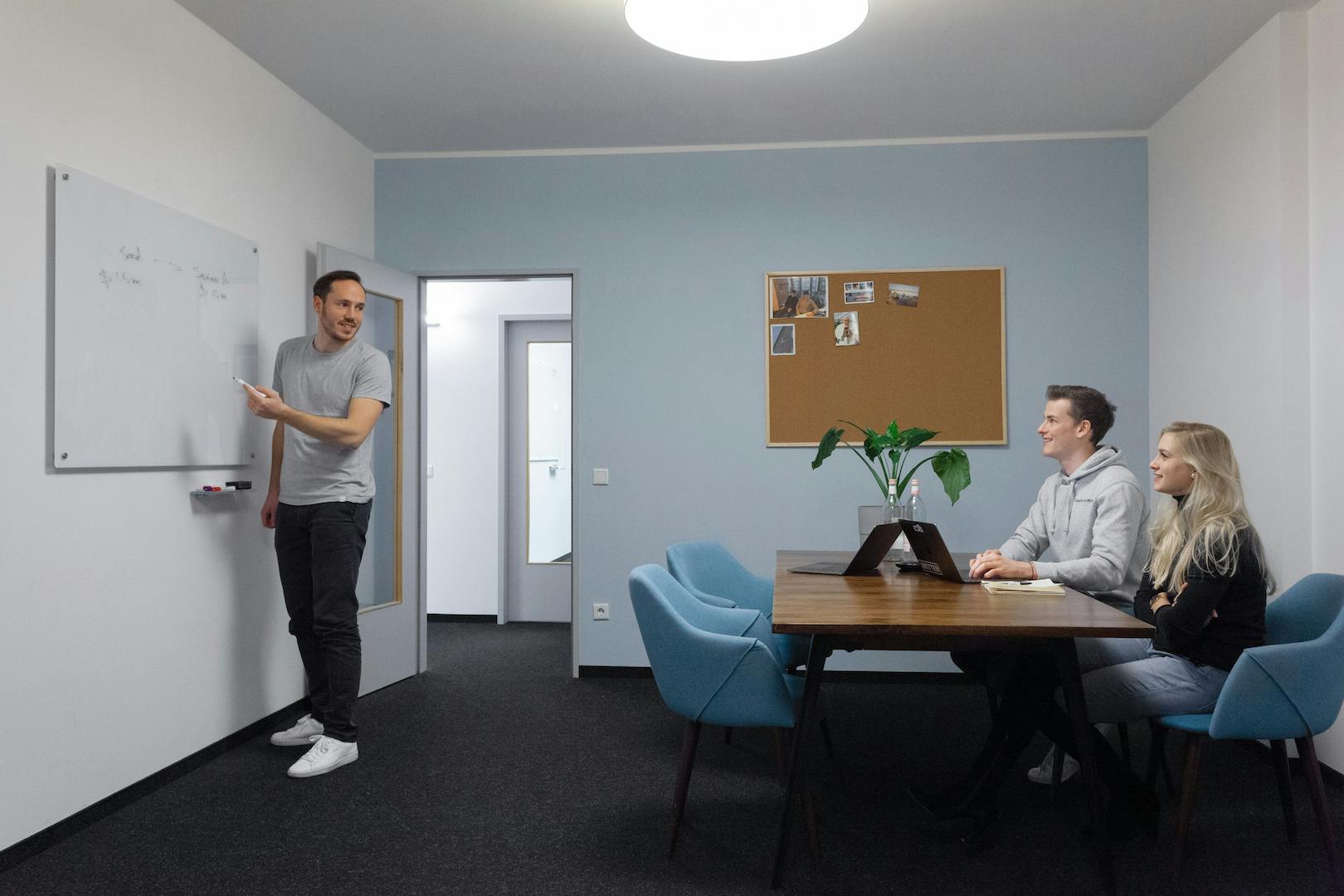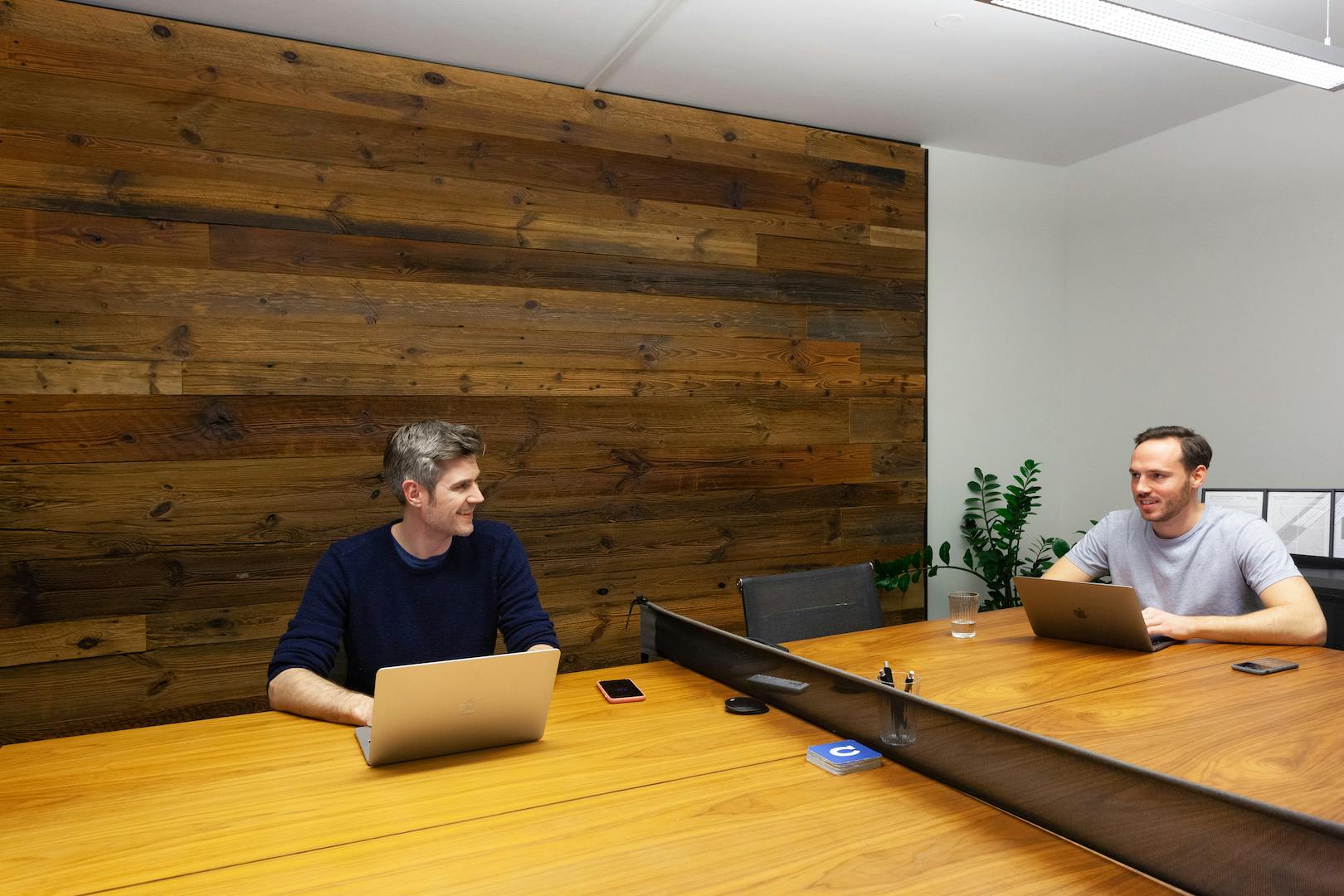 What's a common misconception people have about your position or industry?
A lot of people celebrate funding rounds, so people find venture capital particularly glamorous. I think that's not necessarily the case. There's a lot of footwork to do. The shiny facade that you sometimes find in the media does not necessarily resemble the day-to-day work. For us, the financing round is a means to achieve certain successes or said milestones. We're not doing the financing rounds in order to celebrate. We want to really develop a business that's of substance eventually. And I sometimes think, especially when you look at the industry from the third-person point of view, there's too much focus on the financing itself instead of the real substance behind the business which we finance.  
What advice would you give someone trying to break into the VC industry or land a job at Cavalry? 
First of all, you need to differentiate at what stage you would like to work - because it's a different skill set when you work in an early-stage environment as Cavalry is active in. So a lot of qualitative skills are required for that, and analytical ability is needed too, but the focus lies on the qualitative part. Then, at later-stage VCs, you look more into the quantitative assessment of things and the analytical part of it. So, determine what you want to achieve first or where you want to break into. And after, you need to network a lot to get to know the people that you'd like to work with because, in the end, it's a people-driven business.