Tell us about your background and how you ended up in your current job.
Like a lot of people, I studied business at university, and in my career I've worked for both startups and big brands. I came to Berlin and started working for Auto1, which is the automotive industry's biggest unicorn right now. I'm also a rock singer, and when I got tired of the hard work at Auto1, I decided to make a go of my music career and take some time to build it up. Five days later, I got a call asking me to join Zalando's Marketing Services, which is the marketing agency within the Zalando sales department. I decided to put the music on hold and see how things would go with Zalando. I ended up loving it and decided to stay in the company and built a team around me. It's the only company I've ever worked at for more than two years.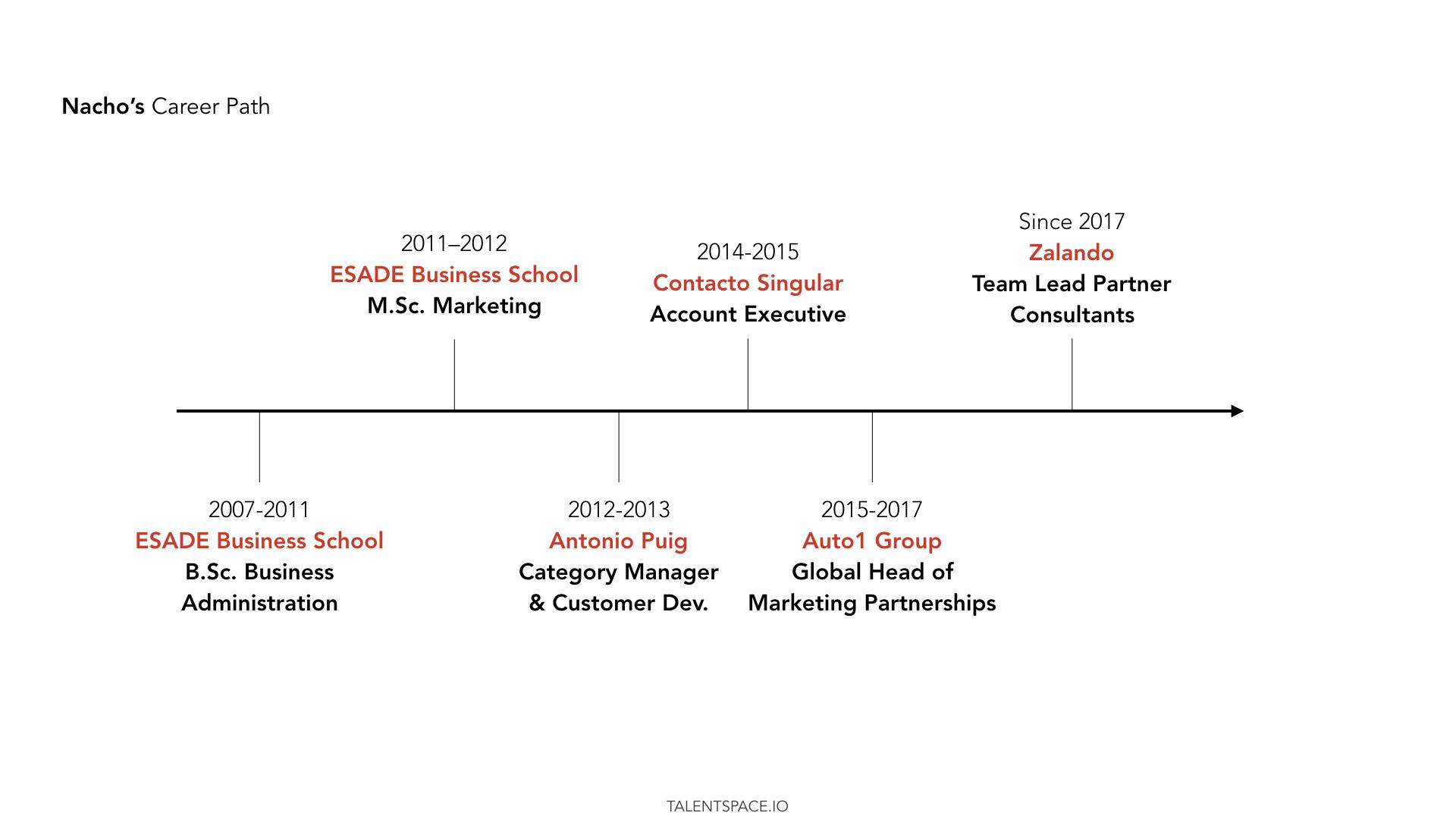 Could you walk us through what your role entails; what does your typical day/week look like?
This is primarily a sales job. My first priority is to see how much revenue I am making as this is directly related to how much I will be paid at the end of the month. In the morning, I open up my document which tracks my marketing investment and the sales that have been made. Ths lets me see what work is ahead and to know that business is on track. After I've checked that, I'll go to the office. Zalando has five or six locations and I go to different offices for different things, so I always need to check which one I am going to. Then I might have some internal meetings with the logistics department, or with some brands that we are working with, or other Zalando stakeholders. Even though I'm team lead, we don't work alongside each other so much. Everyone is very autonomous, but we normally meet at the end of the day to wrap up.
What qualities does someone need to succeed in this role and in the Zalando ecosystem? 
The first thing you need is to be very ambitious. If you're not really ambitious about your career, why would you join a company that wants to double their business in three years and grow 30% year-on-year? The other thing is you have to be easy going. If you are a person that doesn't allow for flexibility, then you'll be in trouble. Zalando can be quite unstructured in many ways, but the beauty of that is that it gives you a lot of possibilities to reach your goals. You also have to be very open minded and you have to be committed. Zalando will give back a lot when you give to the company and to your team, and that commitment is appreciated by the company and by your colleagues. Being those three things – ambitious, flexible, and committed – will help you succeed.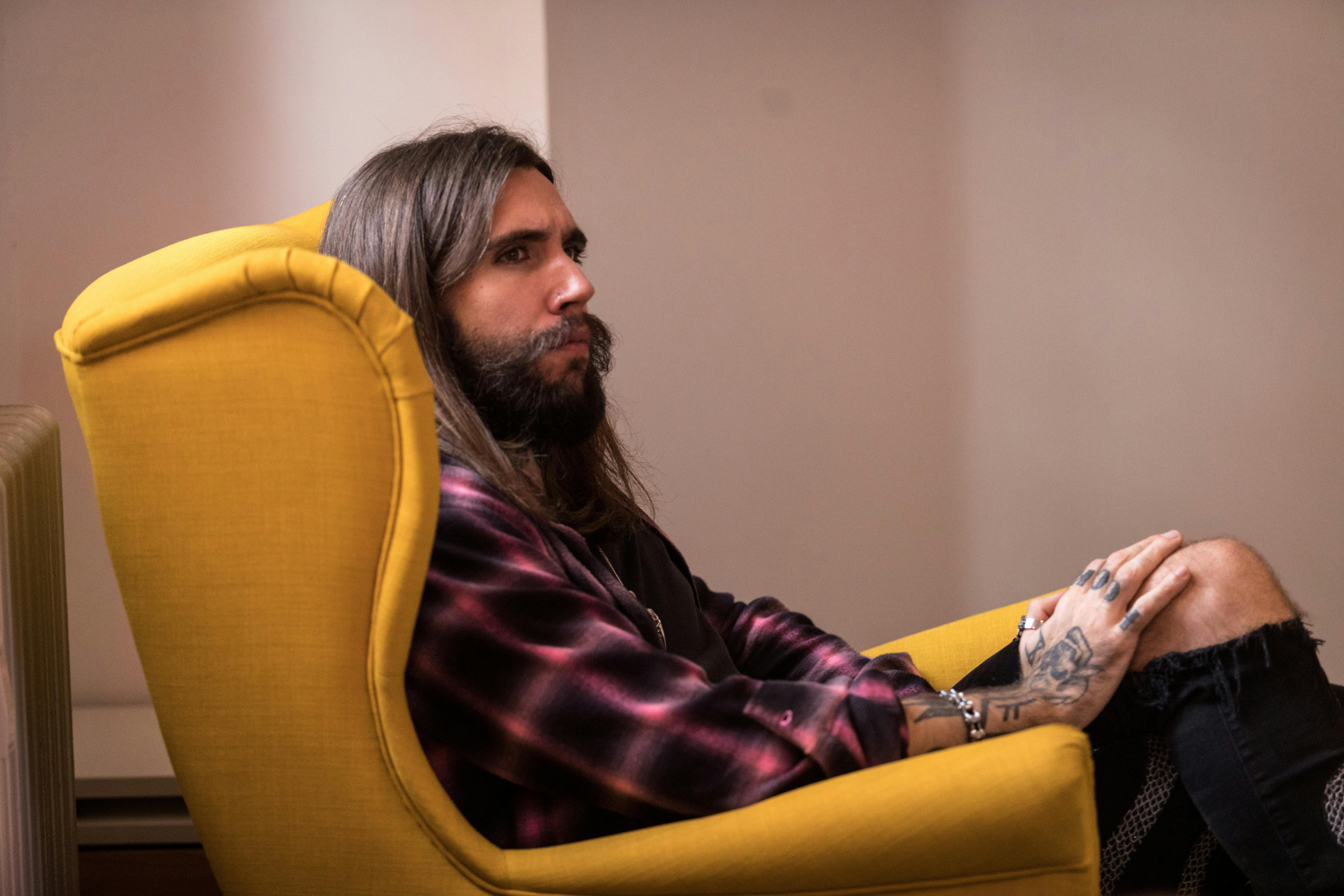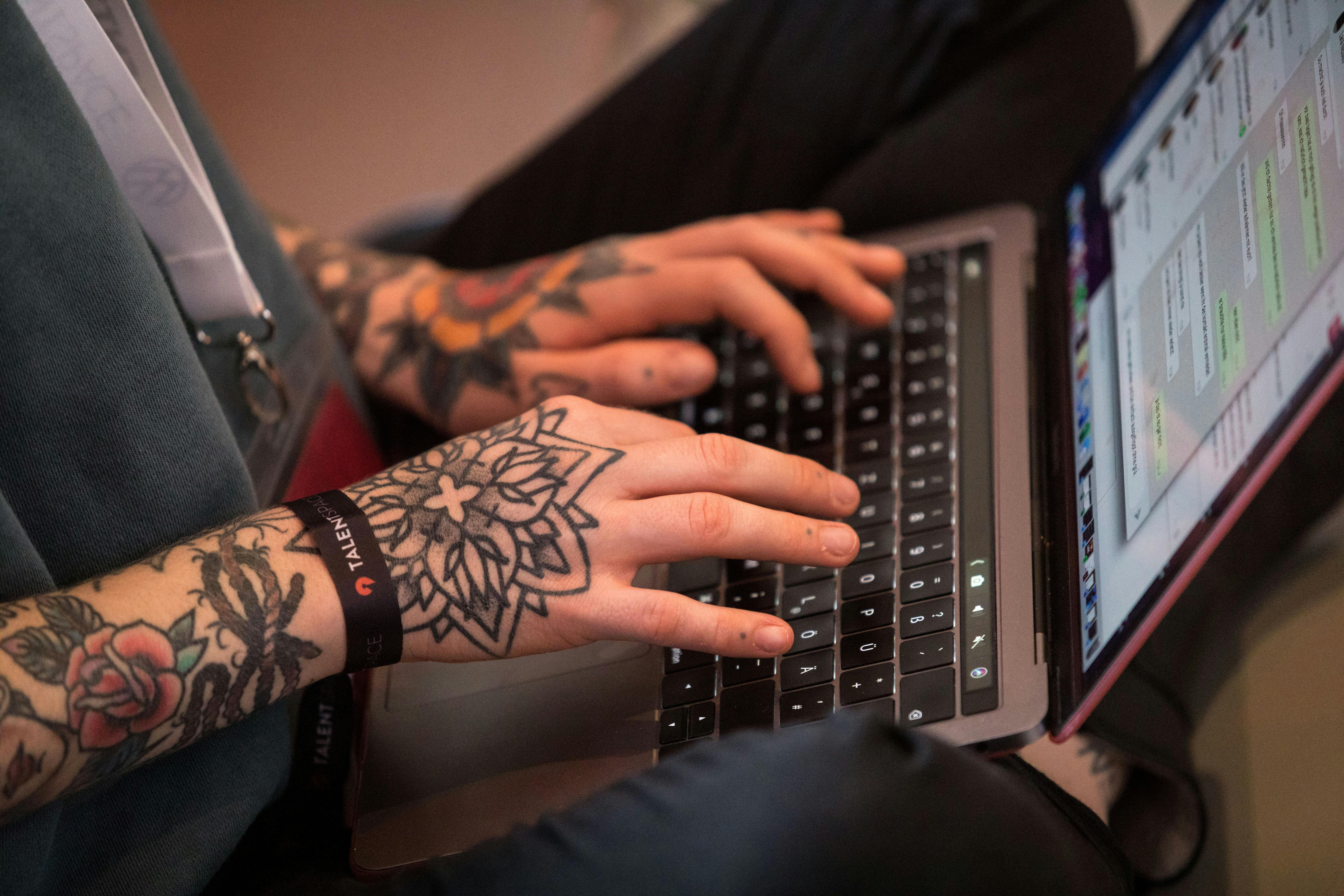 What's the most fascinating thing about your job? Why is it the job you've had the longest in your career so far?
I've been a sales guy for as long as I can remember and I've always loved sales. The other aspect that I really like is marketing as it allows me to understand what people want and how to make what I can deliver to them more attractive. I get a lot of information to help understand what people want in fashion and how they behave. If you like reading data, then this is a playground. I can read that information and take it to a CEO of a brand to explain that this is how a customer buys certain things and what I see as the potential. You'll gain insights, and then use these to convince someone to make an investment. That's as cool as it can get.
What challenges do you face in your position?
One of the biggest challenges we face is to change the mindset of some fashion brands. At Zalando we're very fast and very big, but most fashion brands are in a situation where they are very big but very slow. They see a digital company like Zalando as a threat rather than a lever for growth that can help improve their situation. It's not just marketing that Zalando can help with, we have services to help improve logistics and processes. Getting brands to realise that Zalando is an opportunity and not a threat is a challenge.
Another thing that can be very challenging in this job is consistency. We're a company that has to grow 20 to 25% every quarter. You have to be right, and when you're in a company where big things happen fast then it's very easy to have ups and downs. One week you're super tired, and the next week you'll have a lot of energy. It can be easy to get burnt out if you don't know how to handle this. You need to learn to prioritize well and how to deal with the successes and failures that come with the job.
What is a misconception people have about working for Zalando? 
Sometimes people approach Zalando thinking that it is a corporation, and I try to filter these people out in the interviews. We need people that are ambitious and motivated but who are not looking for a traditional 9 to 5. This doesn't mean that you'll be working a lot of hours, it means that you need to be flexible. Zalando isn't a startup, but we have a startup mentality and we are looking for people who share that. 
The other big misconception is that people think we're a fashion company, but really we're a tech company. We build services that are based on technology. When I hear people in the interview saying that they love fashion, that's great – it's easier to join Zalando when you love fashion – but if you love the fashion side and not the tech side, then you're in the wrong place. You need to love data, tech and the startup atmosphere. If you lack these things and just love fashion, you'll be disappointed. 
What advice would you give someone who's trying to break into Zalando in general, and your team specifically?
I still recruit a little, and for me it has to be a personality fit. If you come into the room and I feel you're going to be cool with me and I'm going to be cool with you, then we're probably going to be cool together, so that's very simple. We have a very limited amount of positions in my team so I have to be very tight with my decisions. The interview process is a difficult one that is going to challenge you. We will read a lot from you and ask for you to tell us of real experiences and see how you explain them, and we'll challenge you with cases and numbers. The whole process is to see if you are tight enough. My advice is to be yourself as we have a lot of experience and sales and can very quickly smell when the coolness is fake. Be smart and have fun in the interview. If you show that you're having fun and trying your best, then you have a much better chance of getting the job.