Can you tell us a little bit about your background and how you ended up in your current job?
Ever since I was little, I was fascinated by computers. I would participate in a lot of quizzes and was quite clear on what I wanted to do. I did my Bachelor's in Computer Science and came to Europe on an international student exchange. I stayed on to do my Masters in Software Systems Engineering at the RWTH Aachen University. After that, I worked for three years at KEX AG, a spin-off of the Fraunhofer IPT, doing text analytics. About a year ago, I participated in a recruiting event and got in touch with Volkswagen. I interviewed with them and now am a Software Engineer at the Volkswagen Digital:Lab in Berlin.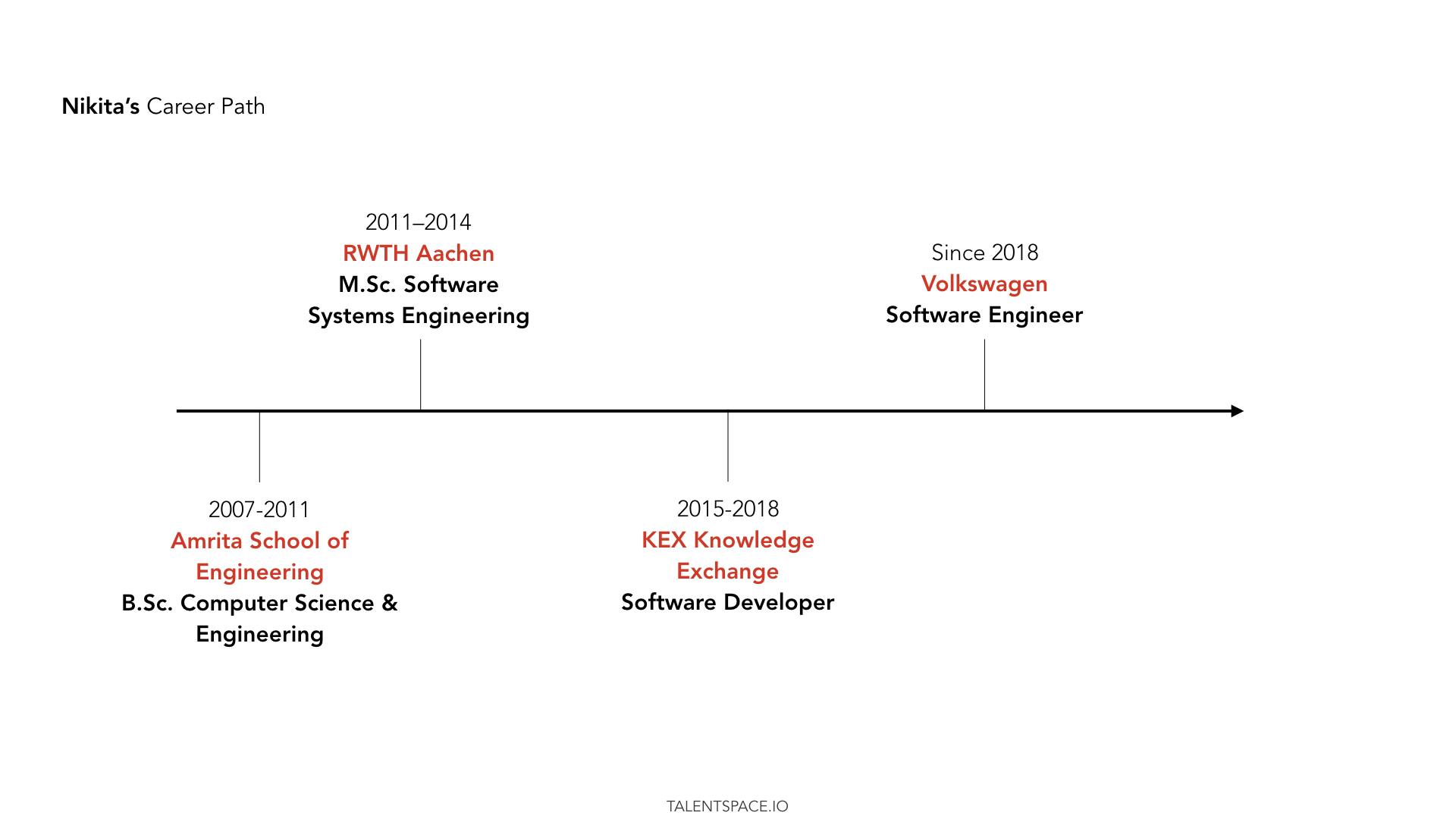 Could you walk me through what you do within your role? What makes working at Volkswagen different?
Software Engineers at the Digital:Lab work as part of Balanced Product Teams along with Product Managers and Designers to build products contributing to Volkswagen's digital ecosystem. We follow lean and agile software development methodologies and do eXtreme Programming (XP). We don't just code, but own the entire development cycle - from assessing feasibility, architecture design, choosing the best-suited technology to implementation, testing, delivery and monitoring.
The product I am currently working on is called AutoAccess (or VCF). The aim is to enable the rapid and compliant development of mobility solutions. So, we read data produced by the vehicle, interpret and transform it and make it available to developers, so that they can build on top of it. 
The future of mobility is exciting, quite uncertain and how we shape it is in our hands.
Working at Volkswagen gives me the chance to work in mobility and I think it's a great field to be in right now. The future of mobility is exciting, quite uncertain and how we shape it is in our hands. Volkswagen is doing a lot in this direction and the products we build have a big outreach and can create a large impact.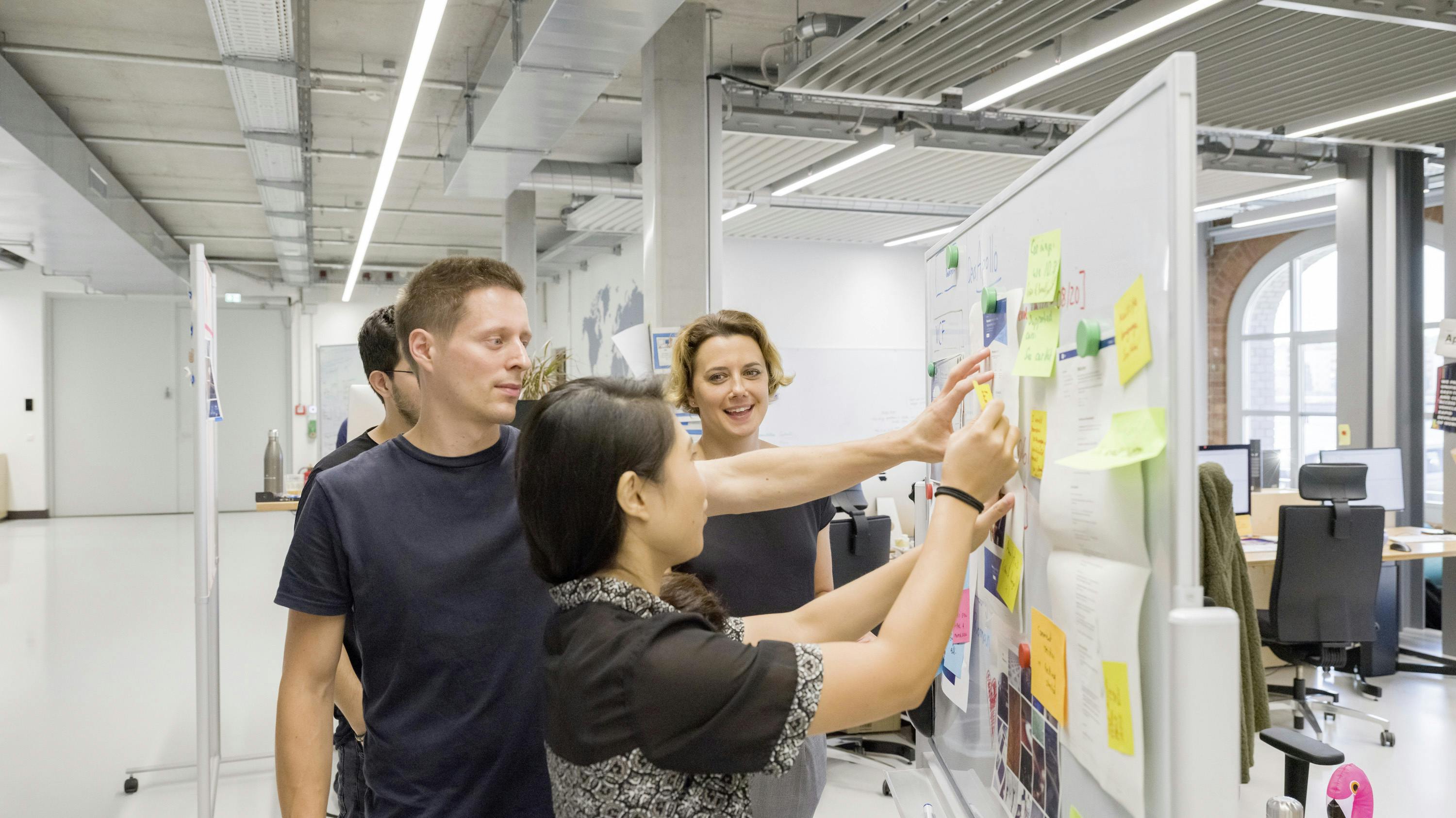 What qualities does someone need to succeed in your role? 
In the Digital:Lab, we always work in pairs and this involves communicating the whole day. One of the key things somebody needs is empathy because you really need to understand the person you're working with. You need to have an open mind and listen to come up with something good together. You need to be adaptable to new technologies, be open to change and willing to experiment. It's also about having a mindset for quality. 
What's the most fascinating thing about your job? 
The most fascinating thing for me is the work culture. It's unlike anywhere that I have worked before. We have a dedicated happiness team! Their role is to keep everyone happy, and they're doing a great job at it. I work with a bunch of super talented people from whom I learn so much every day. We're doing cool things together and having fun doing it. 
What kind of challenges do you face in your role? 
It can be challenging to get used to pairing and continuously communicating all day. That said, you really feel productive at the end of the day because there are no distractions and your time is used efficiently. It's great in so many ways, but it takes some time to get used to it. 
One of the world's leading automobile and mobility companies
195,878 employees

Wolfsburg, Germany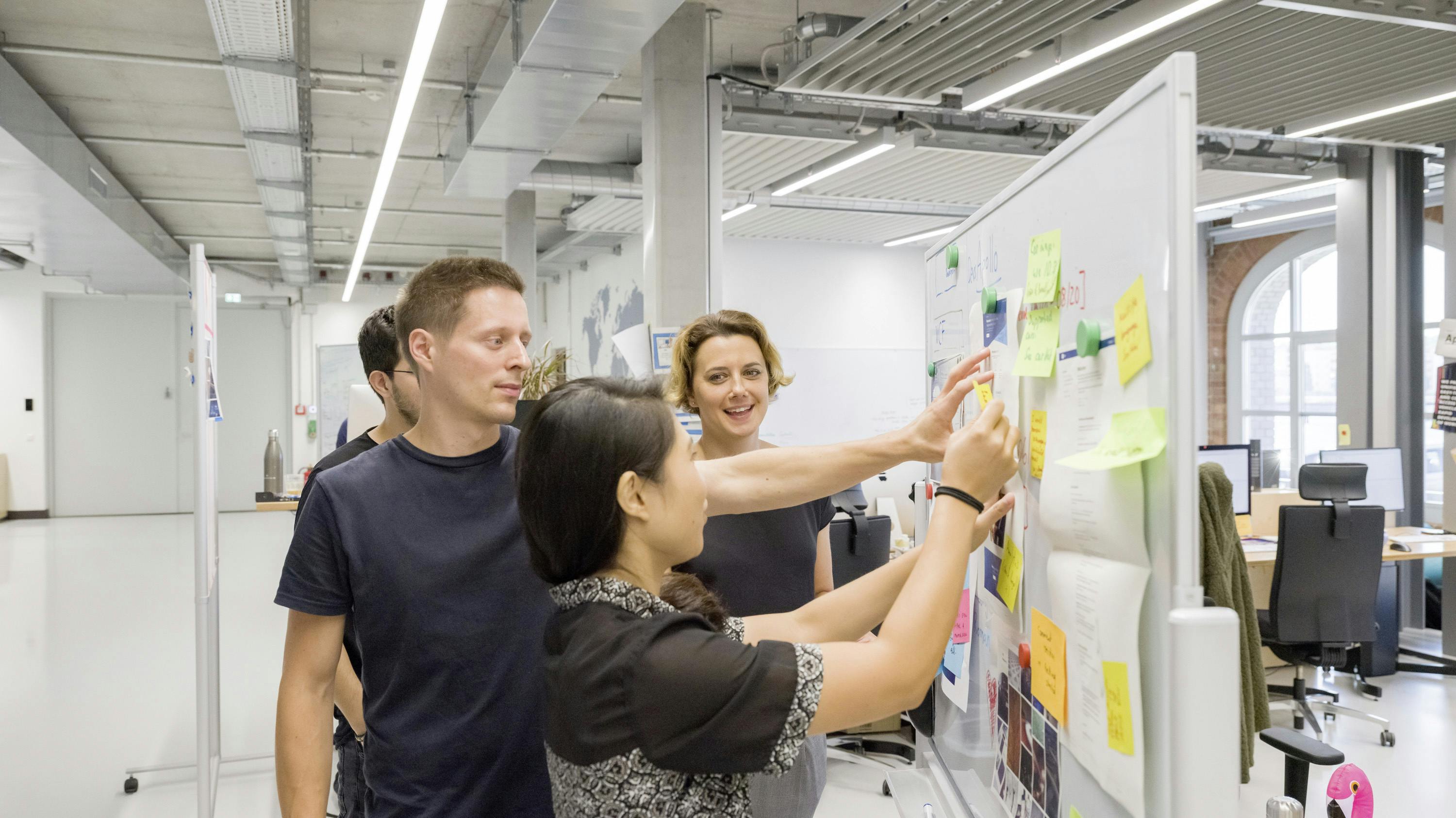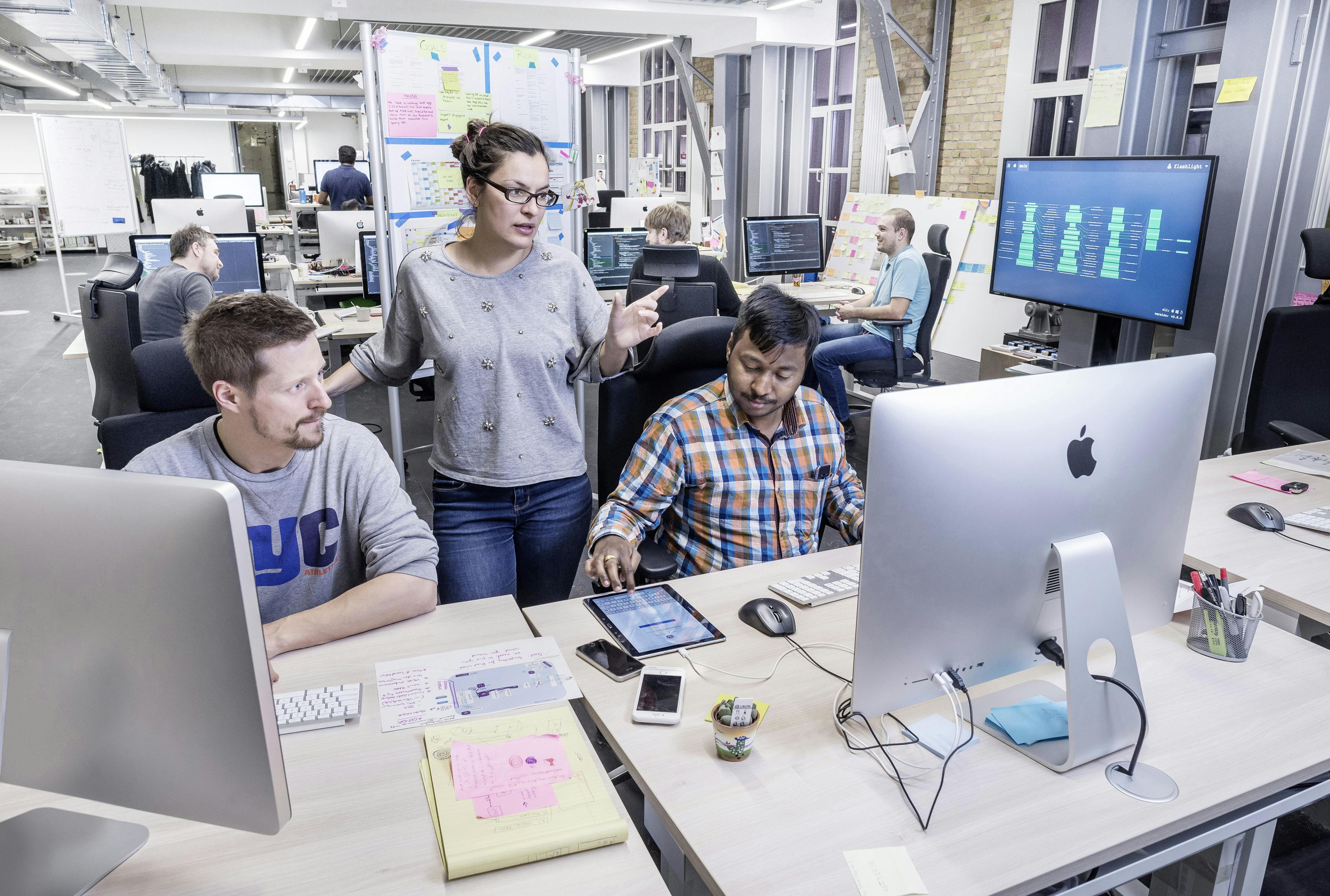 What are the misconceptions people have about your role and about Volkswagen?
One misconception people have is that software engineers think mechanically – they have a problem at hand and then they just code solutions. The truth is that it takes a lot of creativity to code. I don't think developing code is mechanical, I think it is a craft.  Regarding working as a Software Engineer for Volkswagen, people often think you're working in electronics or embedded systems. But modern mobility is also about the stuff around the car and the experience that you can give people. Software is an enabler for the automobile industry. What we are actually doing is core software development and building great products and services. 
What advice would you give someone who wants to break into the industry or a similar role?
I think it's about continuously learning. Change, as they say, is the only constant. You need to read a lot and make yourself aware of new technologies, experiment and play around with them. Also, you have to think differently and explore various opportunities. Ultimately, you want to do something that matters, brings you happiness and gives you a feeling of fulfilment.