Could you tell us a little bit about your background and how you got started in your role?
In May, I graduated from my Master's in International Business Communication at Copenhagen Business School. I started looking for jobs for German speakers in Copenhagen, but I wasn't entirely sure what to do. I had a broad idea of what my personality is and where I would fit into. I knew I would like to be in a role that involved speaking with companies and employees to figure out what the problems are, to solve problems in a human way. I was approached by Pleo, and when I met and spoke with them, they said that I sounded like a perfect fit for working in Customer Success, and that's how I got my job.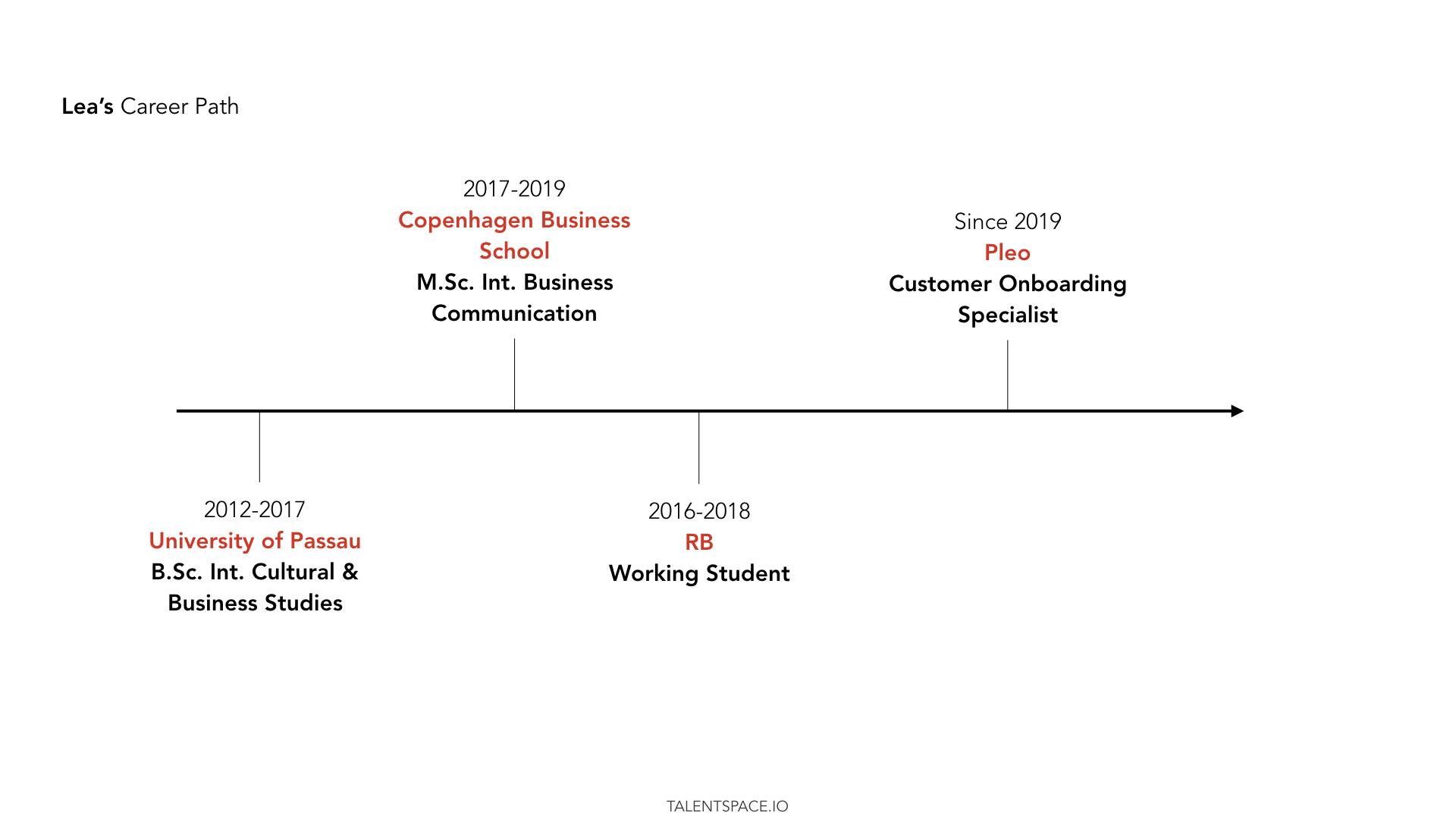 Could you briefly walk us through your role and what a typical week looks like?
Most of my week involves a lot of customer-facing time, as well as preparing for and following up on meetings. In customer meetings, I do a deep dive into what the customer wants to achieve with Pleo, and where we can support them.
When I arrive at the office, I work through my emails and organize my day. Next to my customer-facing role, I also take on different projects. This can be developing certain features, like giving insights on features that we need in the product for our specific market, or developing aspects that could help me and my team in our daily life or our work with other teams within the German market. Overall I contribute with user research to the development of the product.
What are the main qualities that you need to succeed in this role?
You need to be organized. It might seem like that's a given, but it's essential. Being compassionate is also a really big thing. Moreover, you need to be hungry for what you want, and enthusiastic and passionate about what you are doing.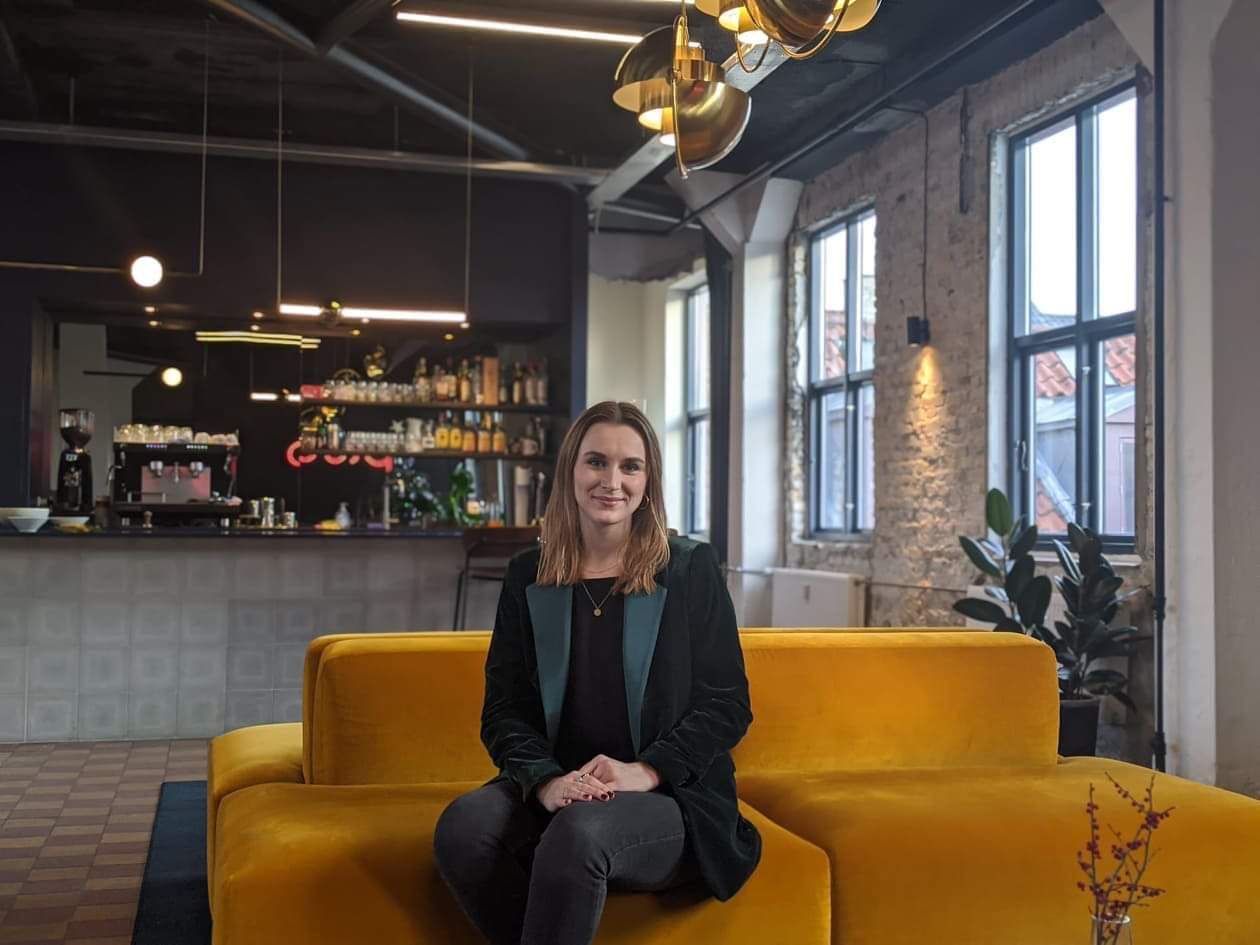 What is the most fascinating thing about your job?
For me, the most fascinating thing about my is job is to witness a customer having an 'aha' moment. There is a point where what we do clicks for them and they realize that this small product actually solves a major problem for them and has a big impact on their day-to-day life. That's our magic and is always the most amazing thing. 
What are the biggest challenges that you face in your role? 
Learning how to best deal with customer's objections. Sometimes things don't work the way they expect them to work or they wish things were working differently. You need to learn how to cope with and respond to that. 
Is there a misconception that people have about the industry or about the role you're in?
People think that Customer Success is automatically Customer Support and that all you're doing is being yelled at by customers all day. We do have an amazing customer support team. They're our heroes and it's not that they're being yelled at all the time, but customer success is a different story. Success is more proactive: It is our goal to make the customer successful through our product by going above and beyond for them.
There are many misconceptions around fintech. People often think it's a really cold and hard industry. Here, we put so much emphasis on culture, on being a family, and on being inclusive. We show that fintech is not this cold, hard thing where it's all about fighting with your elbows and getting to the top no matter the cost.
What advice would you give to someone who wants to break into the industry or role?
First of all, be honest with yourself and be honest with your future employer - what are your strengths and where do you want to improve.
Ask yourself if it's something you really want or just something you think you want because it looks good on your CV. Be transparent with your future employer, even in the interview stage. In this day and age, a lot of employers are happy to find solutions for both sides. It's something that has worked well for me.
What is the best way for someone to get in touch with Pleo? 
Everything works. You can start by messaging anyone on LinkedIn or approaching us at events. We're always happy to chat.