Tell us about your background and how you ended up in your current job.
I did my Masters in International Management at Bocconi and Rotterdam RSM, where I did the CEMS program, and then I ended up at Facebook.
Facebook is one of the corporate partners of CEMS. I remember sending my application for the CEMS career forum in Vienna. That's where I started that process with Facebook, and then after some interviews, I ended up being hired. But I think, apart from CEMS, what really helped me in getting into Facebook was a diverse number of internships in very different areas. The one that was really crucial for me was Rocket Internet. During this internship I was deeply involved in Sales and Business Development, which are skills that are really important when working as an account manager at Facebook, and I also got a sense of brand management, so I had a lot of knowledge around marketing and what it means to launch a product. Getting my role was a combination of my studies and the leadership experience that I had gathered before Facebook.
What does an account partner at Facebook do?
As an account partner at Facebook you work with companies, our direct clients. We are the point of contact between Facebook, and the companies - the ones who advertise and the ones who grow their businesses, thanks to Facebook, Instagram, WhatsApp, or Messenger.
We take care of all platforms, so we are not divided according to the different apps. And basically we help the companies working on their digital media plans on our platform, and consult with them on how to use the most innovative products, and how to take advantage of our features, like Instagram stories or WhatsApp. We build a strategy together with the CMO, or head of the performance marketing team.
Usually the companies that I work with are within the fashion, luxury, and automotive industries. Some of the digital native brands focus 90% of their efforts on performance marketing, and the remaining 10% on awareness and branding campaigns. More fashion related brands tend to focus more on awareness campaigns, rather than performance. So we work with a very diverse portfolio of clients.
Another thing that is very cool about my role with Facebook is that you get exposure to C-level executives. Very often we meet with CEOs and CMOs. Compared to Google, for example, we are in significantly smaller teams, so we tend to manage very big companies. You have a very strategic relationship with the client. We are a trusted partner and our objective is to become the number one growth driver for a company.
The nice thing about this job is there is no one-size-fits-all approach. Every company has different priorities and we build an ad hoc strategy for them. We don't work with repetitive plans. We don't have one approach for everyone. We really work alongside them and depending on what their priorities are.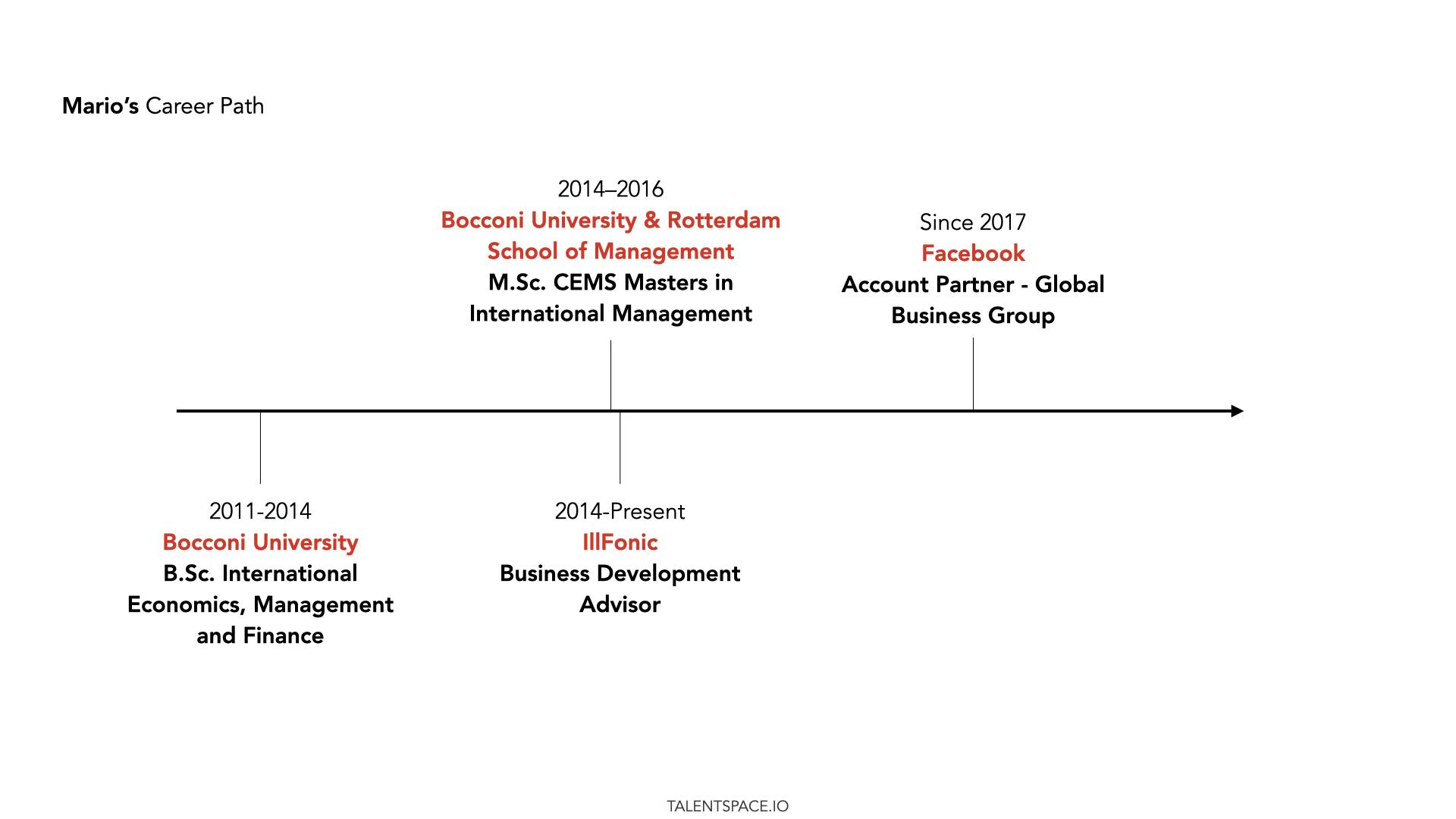 How do you spend your time on a daily basis?
I would say that we spend 80% of our time with clients. This involves a weekly or biweekly call so I can monitor the execution of the strategy that we planned together. And then every quarter or so we have a more strategic meeting. Usually from January until March, or sometimes we do it at the end of the previous year, we have a big yearly strategic meeting where we set the strategy, we set the learning agenda, and then we set goals per quarter. And in those quarters, we make sure that the agenda is executed. It's a mix of more operational meetings with more strategic meetings.
The other 20% is internal meetings where you report on what's going on in your core role. But at the same time you also work on broader projects. Last year, for example, I worked on a project called "the Growth Club", which is an initiative to better serve digital native brands. We differentiate these digital native brands from more traditional brands, such as Moschino or other companies that have different KPIs and so different priorities. And we wanted to determine how we could better manage the expectations and goals of more digital native brands.
This program started out as a pilot in Italy and then it was shipped to Spain, France, and now maybe also Eastern Europe. You have the possibility to work on a project and then if it's successful, it gets scaled up, and you can have an impact not only on your market in Italy, but also on other markets.
What qualities would you say someone needs to succeed in this role?
You need to have a lot of project management skills. You often need to work with the creative team, the measurement team, or the more analytical teams, and you're responsible that everyone is on board and on top of their tasks.
Sales and business development skills are also important. You want to be confident with public speaking and how to present. This is a role where you need to be very entrepreneurial. No one is going to tell you exactly what to do and you have a lot of freedom in the way you do your job. If you are a person that does not have an entrepreneurial mindset and you're not used to having so much freedom, then you might feel like you're lost.
You own the relationship with the client, so you need to have that business development and entrepreneurial drive. It's like the company is your responsibility.
What is the onboarding process at Facebook like?
You get a detailed plan of digital marketing on our platform, but also the overall landscape, for a better sense of the industry. And it's a lot of learning-by-doing, so you really have to get your hands dirty and learn from your peers. When you start at Facebook, you always have a buddy, who is responsible for giving you an overview and inviting you to client meetings.
What is the most fascinating thing about your job?
It's probably the fact that you really work closely with the C-level of different companies that have been working in the industry for as many as 20 years. You work alongside them, and you learn a lot from them. I like getting a lot of industry experience, whether it's in fashion or the automotive industry, but at the same time you can bring a lot of value, even if you're only a few years into the role.
And you're also working on very innovative projects. As I said, there's no one strategy that fits all. Every day, you need to challenge yourself, and you need to come up with something new, something that makes sense for the company. Every day, you talk about different topics and different strategies with each one of your clients. Every day you have a new challenge, a new goal. Facebook launches so many products that it's sometimes hard for the team to be on top of it all day. At the same time, it's nice because you always have opportunities to do more. And so it's a very interesting role.
Giving people the power to build community and bring the world closer together
> 35,000 employees

Menlo Park, United States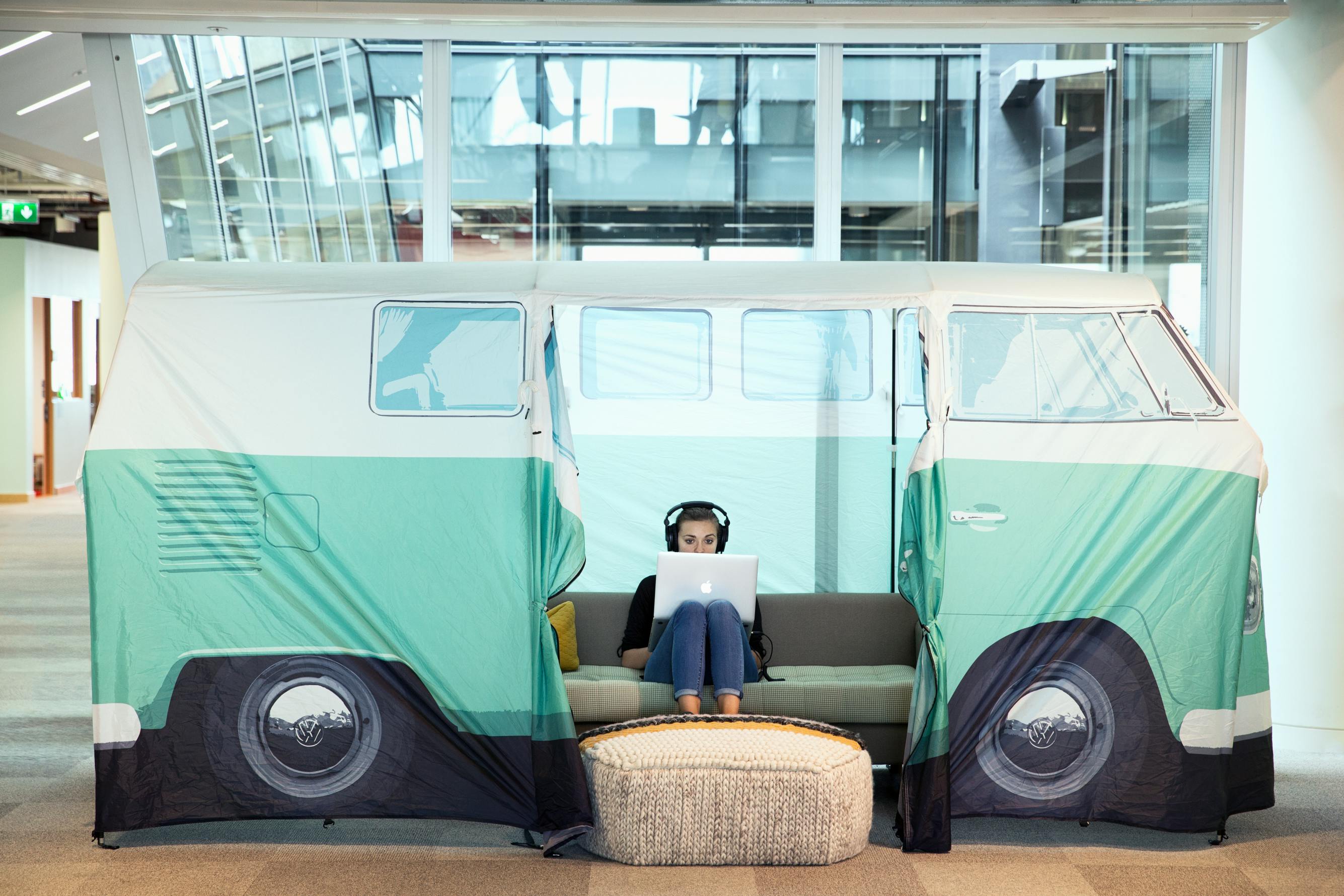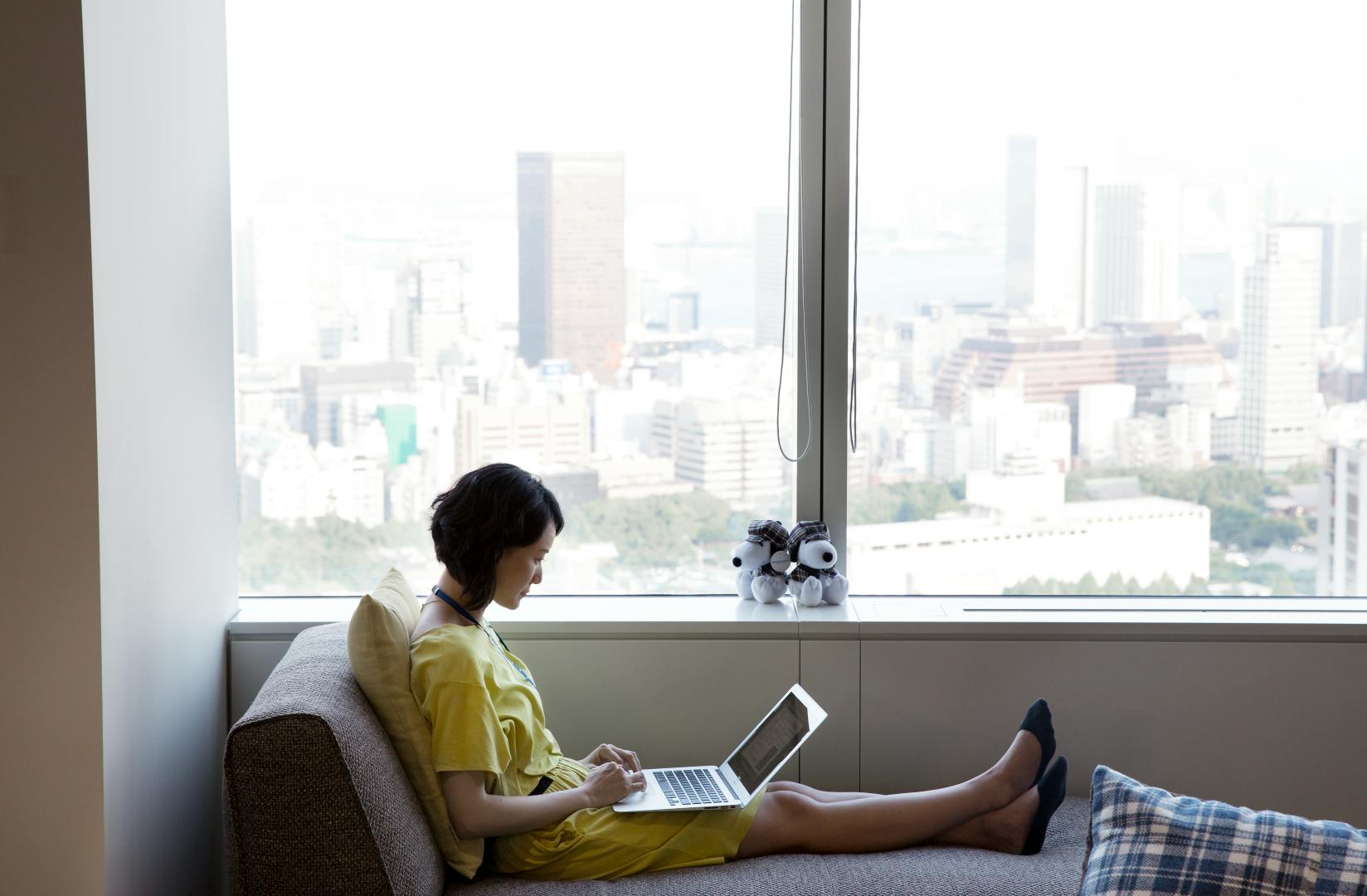 What sort of challenges do you face in your position?
We work with a very client-first mindset because we strongly believe that if the clients grow, we grow. We're ambitious, our clients are ambitious, and they always want more from us. You need to constantly challenge yourself. You can't really stop or take a break because clients are always eager to learn more and you have to constantly reinvent yourself in order to cater their needs. It's like a constant learning curve. You always have to be on top of the game. You always have to be one step ahead. To have that proactive mindset is challenging, especially because we don't work with one single company. You have to manage your time and their expectations, and this can sometimes be difficult.
What makes Facebook a good employer for you?
It's a company that cares deeply about their employees. There are so many training opportunities and there's a lot of transparency. They really care about everybody's individual personal development. They want you to own your career. No one is going to tell you what to do next. But they empower you, so it's your own career, but Facebook gives you 100% of whatever you need in order to reach your next aspiration.
How would you describe the overall culture at Facebook?
It's a very young mindset and we have very open discussions. We really value a culture where everyone is welcome. We care deeply about diversity. And not just diversity per se, but also inclusion. We really include diverse perspectives and in the culture you can feel it, because it's a lot of people with different backgrounds and stories that really contribute to everyday decisions and it's a culture where feedback is welcomed.
We want to make sure that you always have the opportunity to have your say on a particular project, and you are also given a lot of freedom in order to bring something new to the table. No one is going to tell you the recipe to succeed in a job. Of course, they provide you with a solid base of knowledge, but when it comes to the tasks you need to do on a daily basis, you need to figure it out on your own.
What advice would you give someone who wants a job at Facebook?
We look for a true team player, someone who can demonstrate experience working with people. Any experience in sales and business development is highly valued, and it's even better if you have knowledge of the product. Having an overview of the digital marketing landscape is valuable, and usually during interviews you get your hands dirty with a case study. Sometimes, they'll ask you to pitch a potential plan as if you were advising the CMO of a small startup. Making sure you have a good overview of the digital marketing landscape is important. And experience in the field is, of course, highly valuable.
Make sure to study the product. It's an advantage if you can demonstrate that you've done enough research and you're aware of what are the most important marketing channels out there, especially in the digital space. Have an idea of how to apply them and their individual advantages.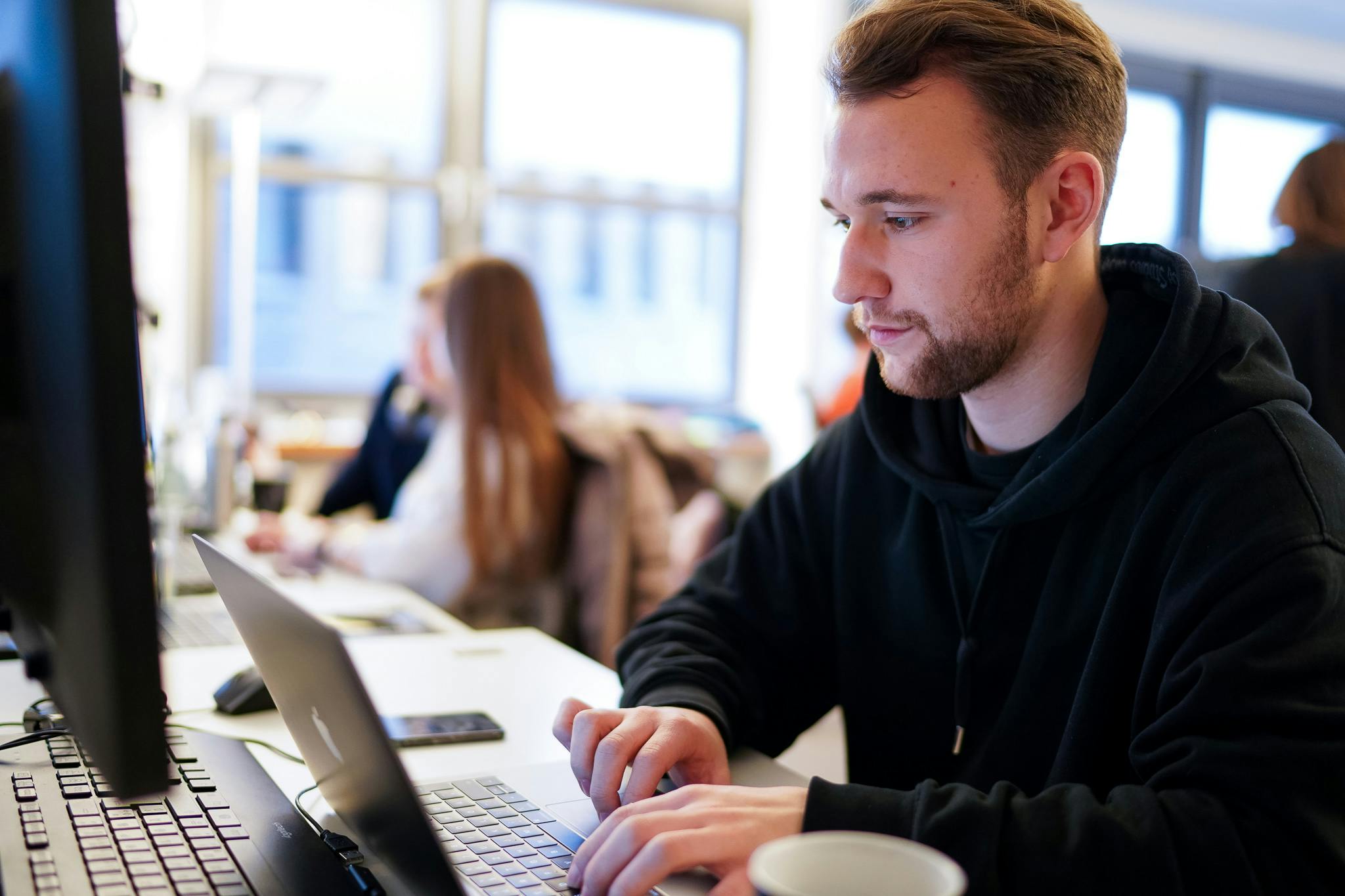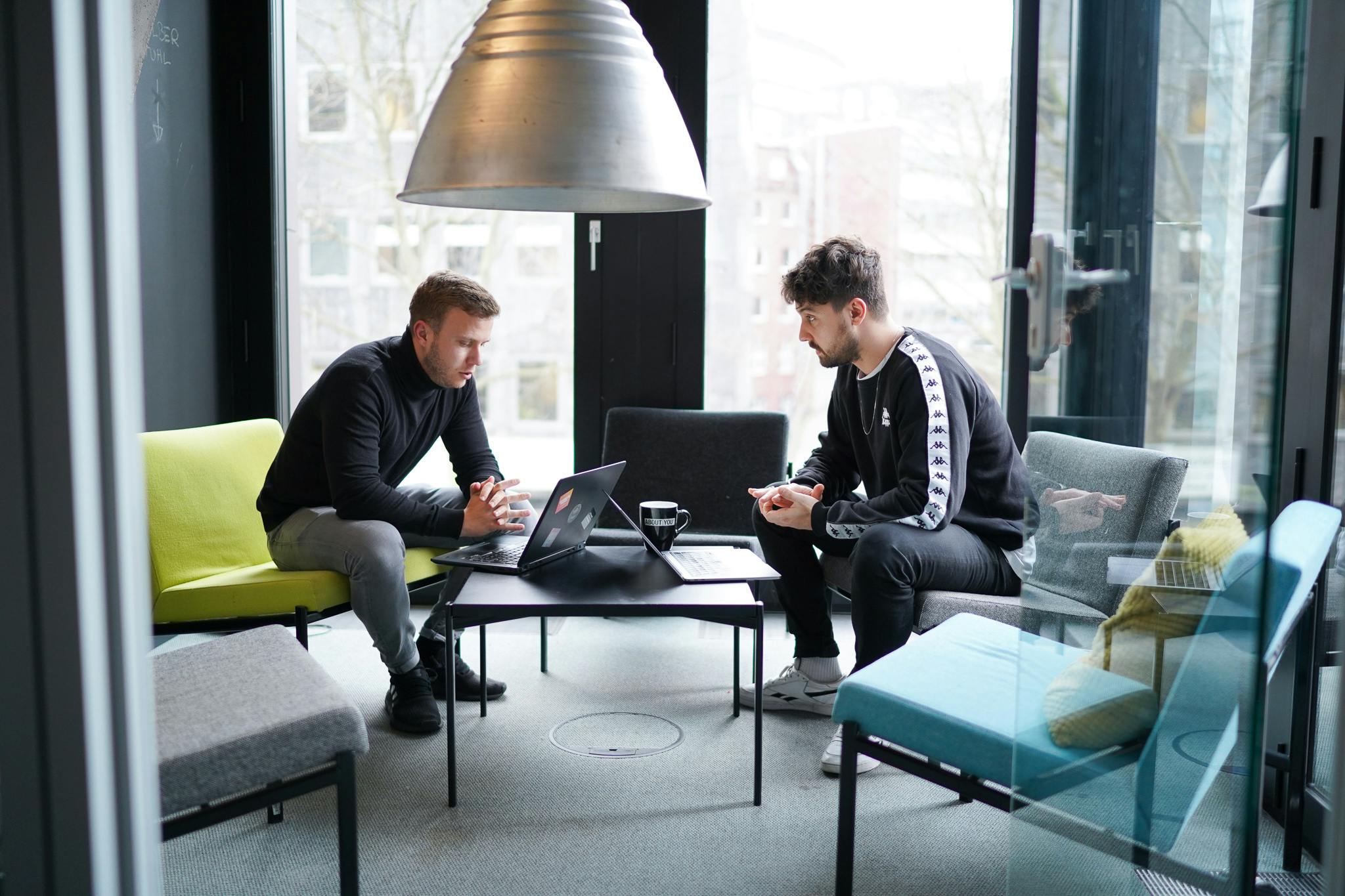 Looking back, what were the major career decisions that led you to where you are today?
I wanted to be in an environment where the learning curve was quite high. I had to decide what kind of company to apply to: should I go into the corporate world? Should I go into tech, or consulting?
Tech was the best of both worlds because it's a fast learning environment, but it's sometimes very entrepreneurial. You have a lot of freedom in how you structure your work, and you can actually measure your impact. Because the impact we create is clear, we create jobs. We open up companies to new markets. It's really meaningful work and you see the impact in a way that maybe you cannot do with consulting.
In consulting, when you have a project, you also learn a lot and have contact with C-levels. But at the same time, when you finish the project, you move onto the next one and you don't even know if the project was implemented or not, so that was the drawback for me. At Facebook, you own the project, and whatever you do, whatever the outcome, you are responsible.
My personality is very entrepreneurial, because I grew up in the eighth generation of family business. For me, helping entrepreneurs in Italy reach their goals is very valuable and something that I deeply care about.
How did you decide between Facebook and other tech companies, like Google?
Google is much bigger, and I'd say the teams are definitely bigger. At Facebook, you have more responsibilities from day one, and it felt like more of a family. And I felt like the peoples' perspective was more important in a way. I visited both Google and Facebook when I was studying at Rotterdam. They brought us CEMS students on what was called the Dabbling Tech Tour, where we could experience companies like Salesforce, Facebook, and Google. What was clear during this tour was the mindset within Facebook, which really spoke to me. Maybe it's also because our mission at Facebook is to connect people around the world, so there is a lot of emphasis around culture, team building, diversity, and inclusion.
What advice would you give your younger self?
Especially in your first professional experiences you really have to be in an environment that you like. It's less about loving their product and more about loving the company, the culture, the mission that they have, and what they stand for.
I would avoid working for a company just because they are a big company or brand. A lot of people want to work at McKinsey because it's McKinsey, and not because they might enjoy being a consultant. Maybe you don't even want to be a consultant. Sometimes we focus too much on big brands and we forget to think about what actually drives us, what makes us happy, what gives us the energy to wake up and go to work.